When the server agent is running, it doesn't show a systray icon like the windows client does. The option to update the login credential in server agent is in the Management Console.
- Open the Native Management Console (https://gladinet.zendesk.com/hc/en-us/articles/236160468-How-to-open-native-management-console)
- At the bottom, click on 'Edit Account Information'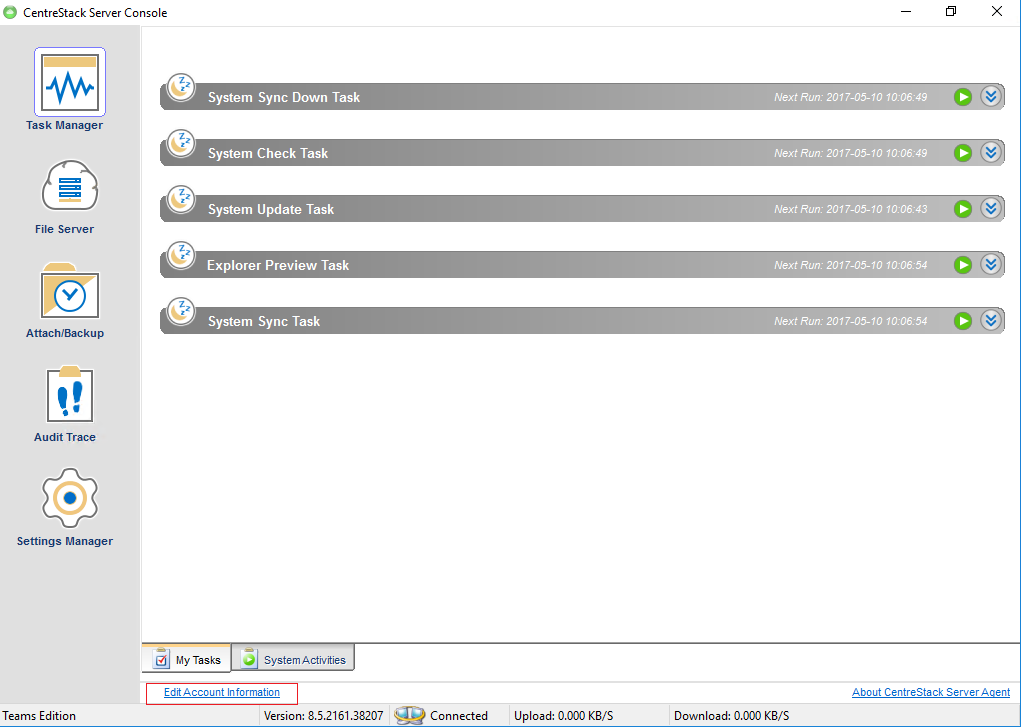 - The login windows will be prompted and you can update the login credential and access point.