It is preferred for all users to download the windows client, server agent and Mac client from web portal. When download from web portal, the donwloaded installation package name is decorated with Centrestack access point and branding information.
After login to web portal, user can click the download link, to open the download page.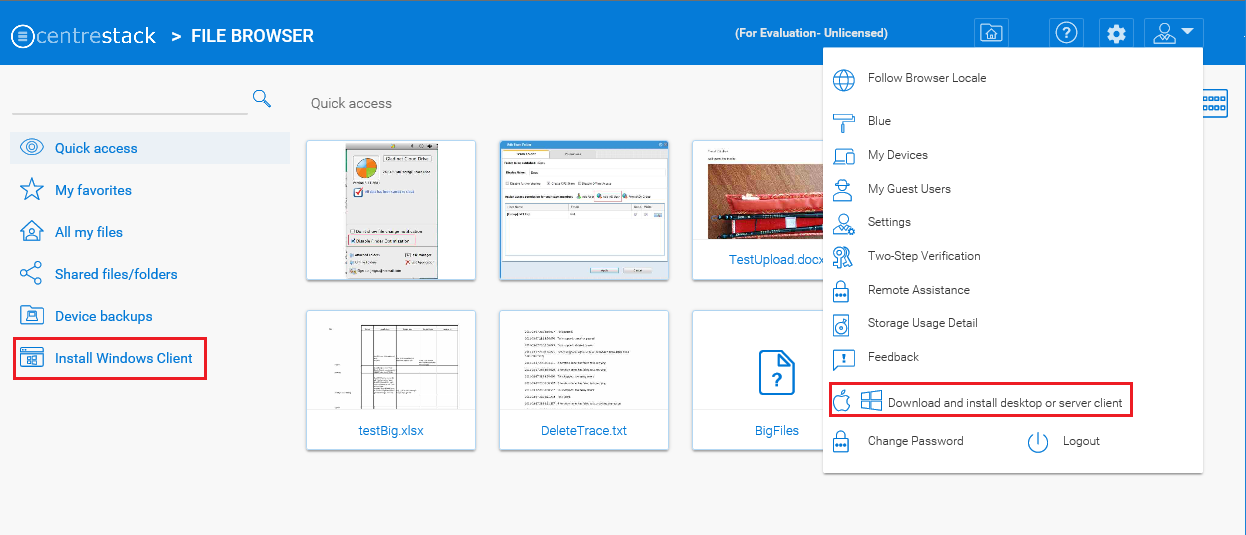 In the download page, can download windows client, server agent, Mac client and find links to mobile Apps.