A guest user is a user who can only access files/folders shared with him. Guest user doesn't have his own home storage. Thus the user can't create his own folder or upload files directly under him.
When share file/folder with others, if choose 'Edit/Full-Control Access' and the email is not in the system (not an existing user or guest user), a guest user is created automatically. The user will get the share email, and a welcome email, with login and password, to login web portal/native client, to edit the shared files.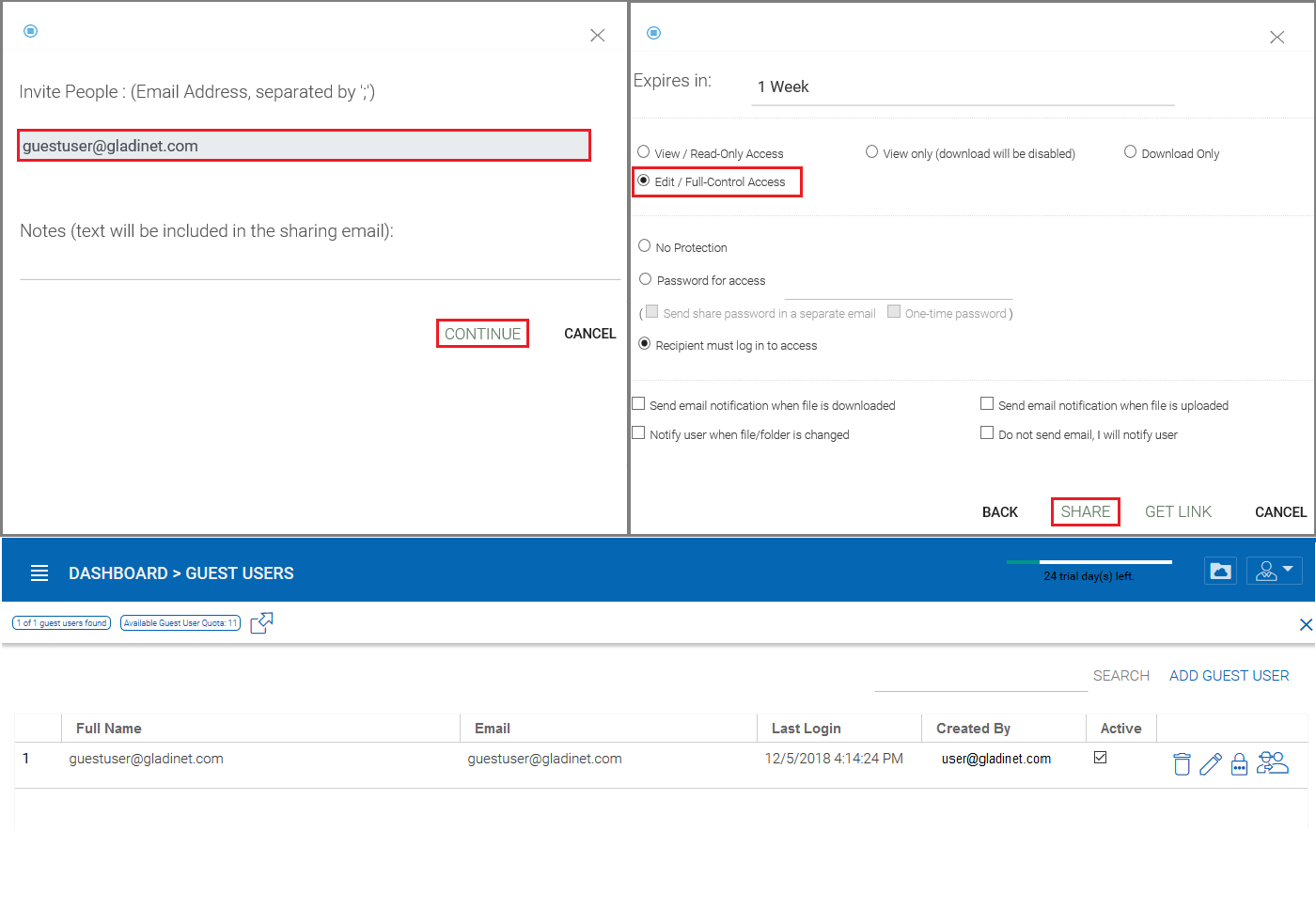 In Centrestack, when one regular user is created, 3 guest users are assigned. For a tenant with 3 users, 9 guest users can be created.
If the number of guest users has reaches the limit, and the tenant is setup to auto grow, when create a new guest user, one more license will be added to the tenant. If the tenant can't auto grow, creating guest user will fail.