Cluster Admin can force all connections to Centrestack server in https.
Before you change the configuration, please make sure you have a valid SSL certificate installed on your IIS and configure https to use the certificate. It has to be a certificate purchased from public CA. If you use self-signed certificate, you'll get a warning when connect via https on browser and native client like windows/Mac client and mobile Apps might not work.
Login to cluster manager as cluster admin
Go to Cluster Control Panel, Worker Nodes.
Here, click 'Advanced Settings' icon on top right corner.
Check 'Always force SSL on login' and 'Always force SSL for Native Clients'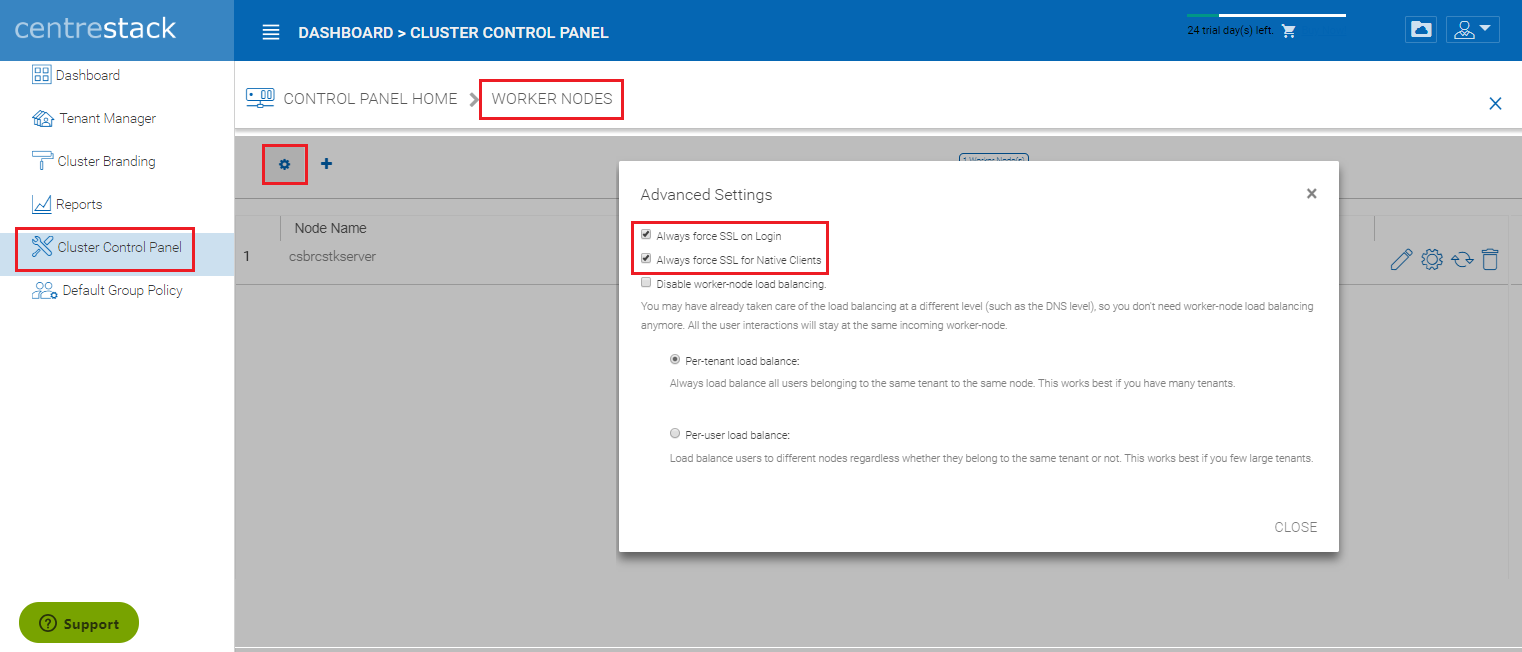 On latest Centrestack release, after login as cluster admin, go to Cluster Dashboard, Worker Node Count, to access the Server Farm and Advanced Setting.