By default, empty files are ignored during syncing, this functionality can be enabled on the system:
Log in web portal as Tenant Admin, Management Console, Group Policy, Client Control, Attached Folder, check 'Allow syncing empty file', hits 'Apply' to save the changes. After the change, please restart the Windows Client/Server Agent and the empty files will be synchronized.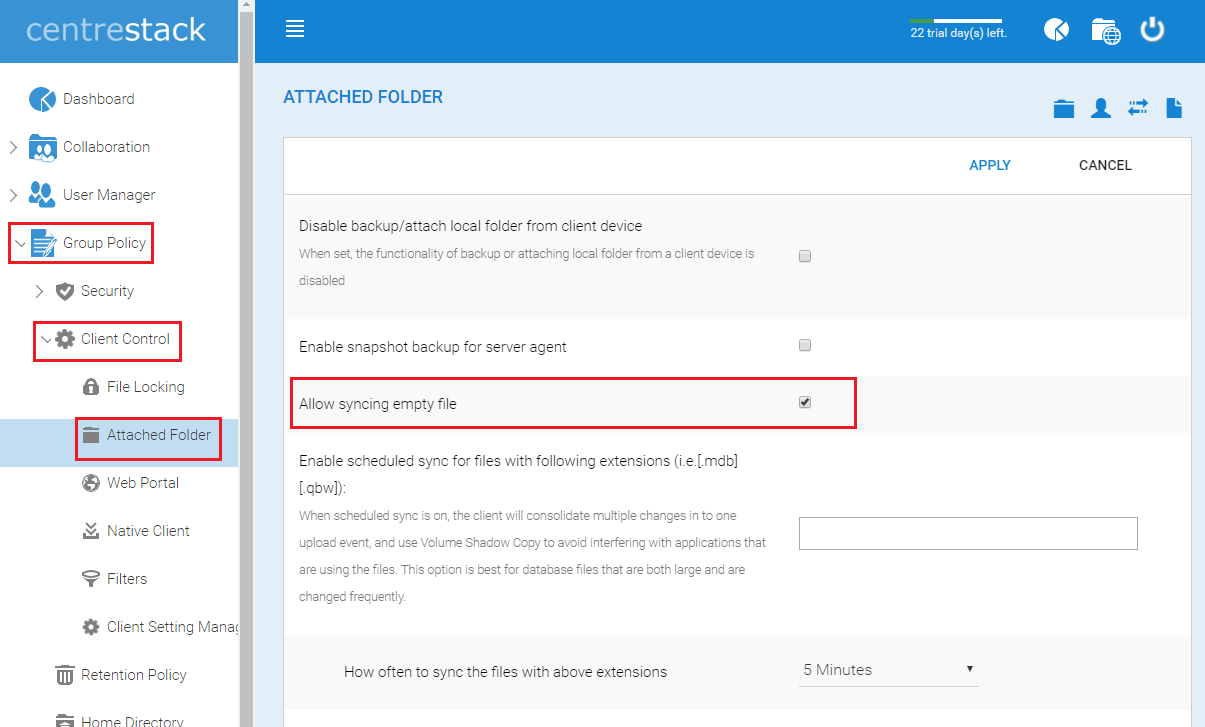 From the Cluster Admin session, this functionality can be enabled, always taking into account that this change will override Tenant Admins policy.