If you are an existing CentreStack customer, please log in on your partner portal at https://www.centrestack.com/management/partnerloginpage.aspx
Go to "Account Information" from the left-side menu and click on the "Payment History" button.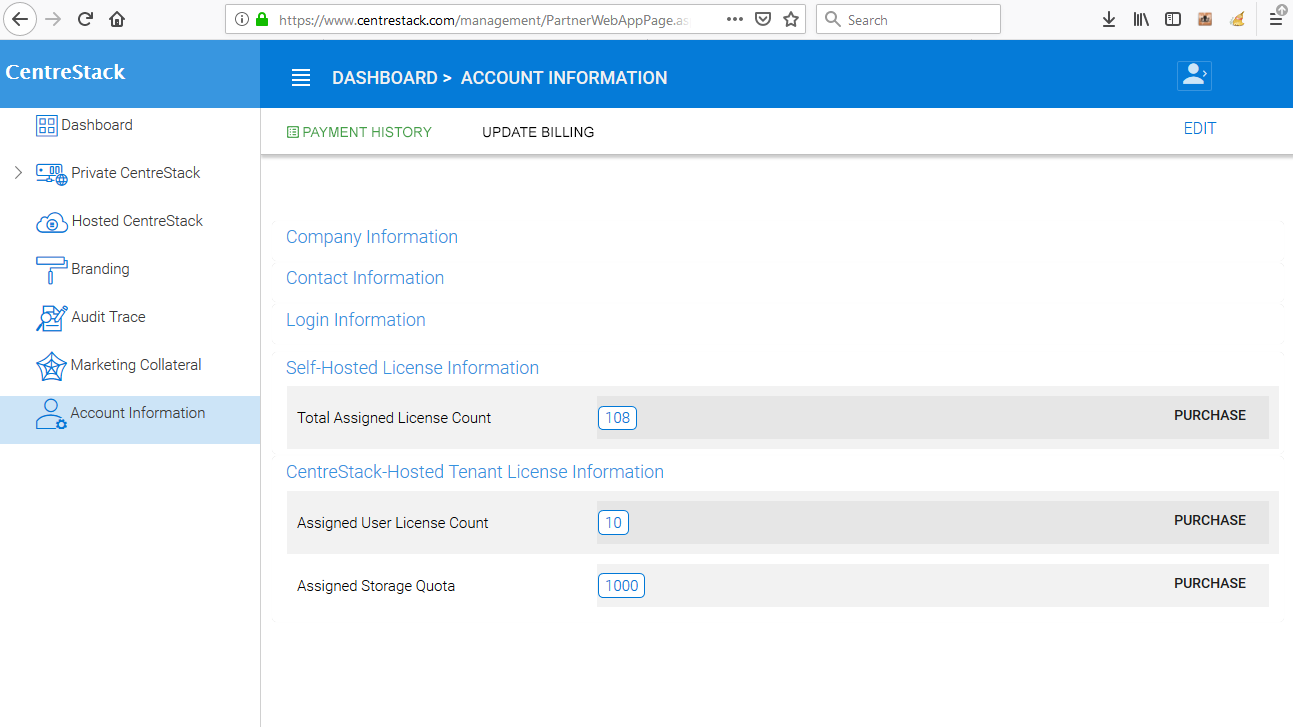 From this page, you can print your statements by clicking on the little icon on the right-side of each payment record.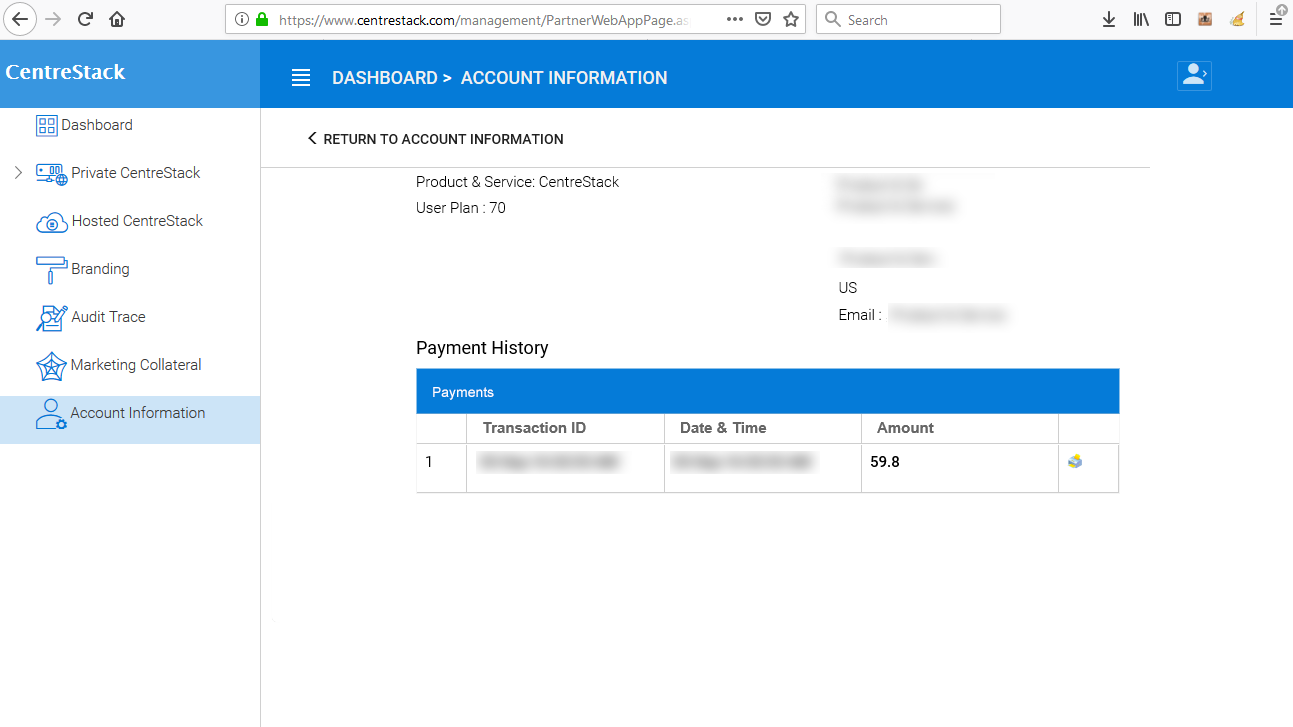 Update Credit Card Information
Under Account Information, user can click UPDATE BILLING link on top, to update the payment credit card info.
Allow others to access invoice/update billing
Once purchased licenses in the partner portal, the user will have extra options, including defining Roles and creating more users. The main account can allow other user to access invoices and update billing.
Under Roles, create a role with View/Edit for Account Info.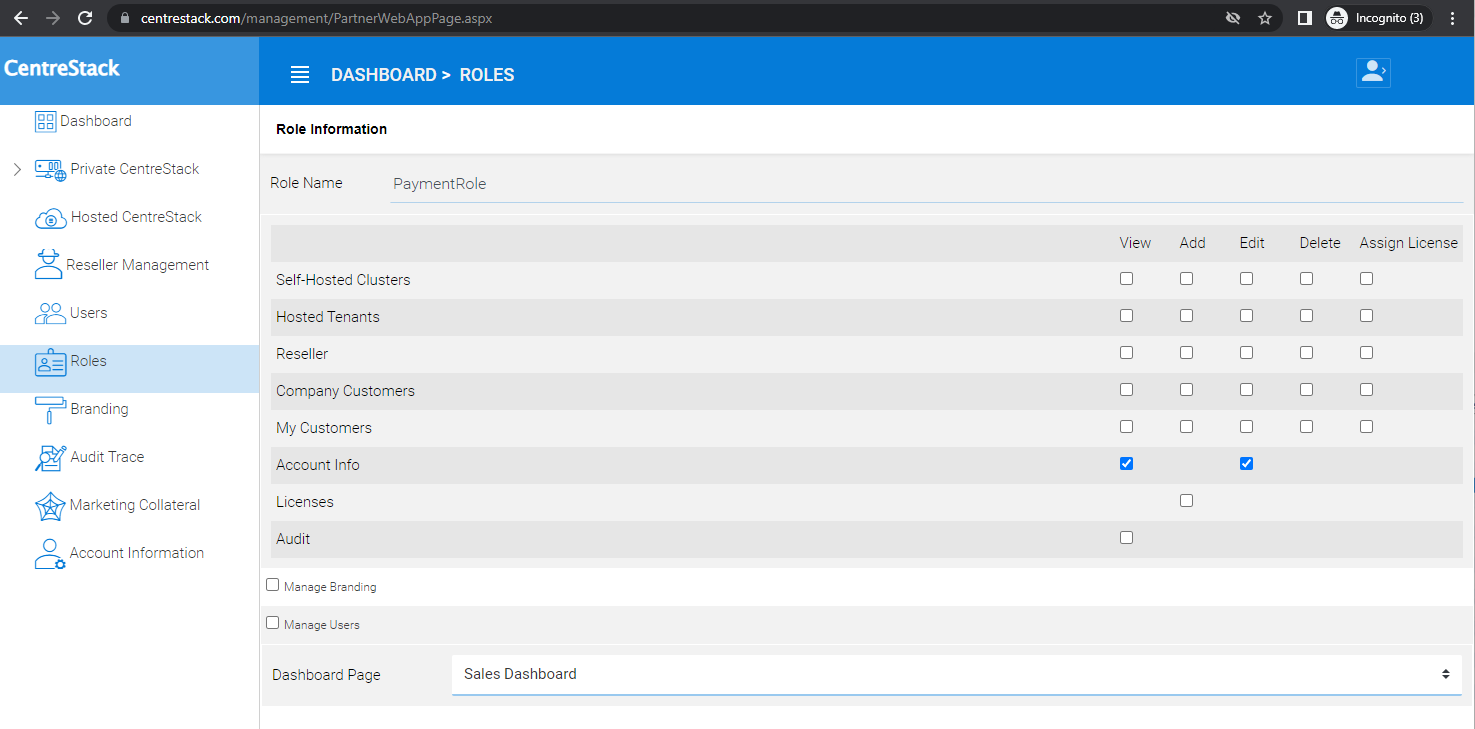 Create a new user, with the correct Role.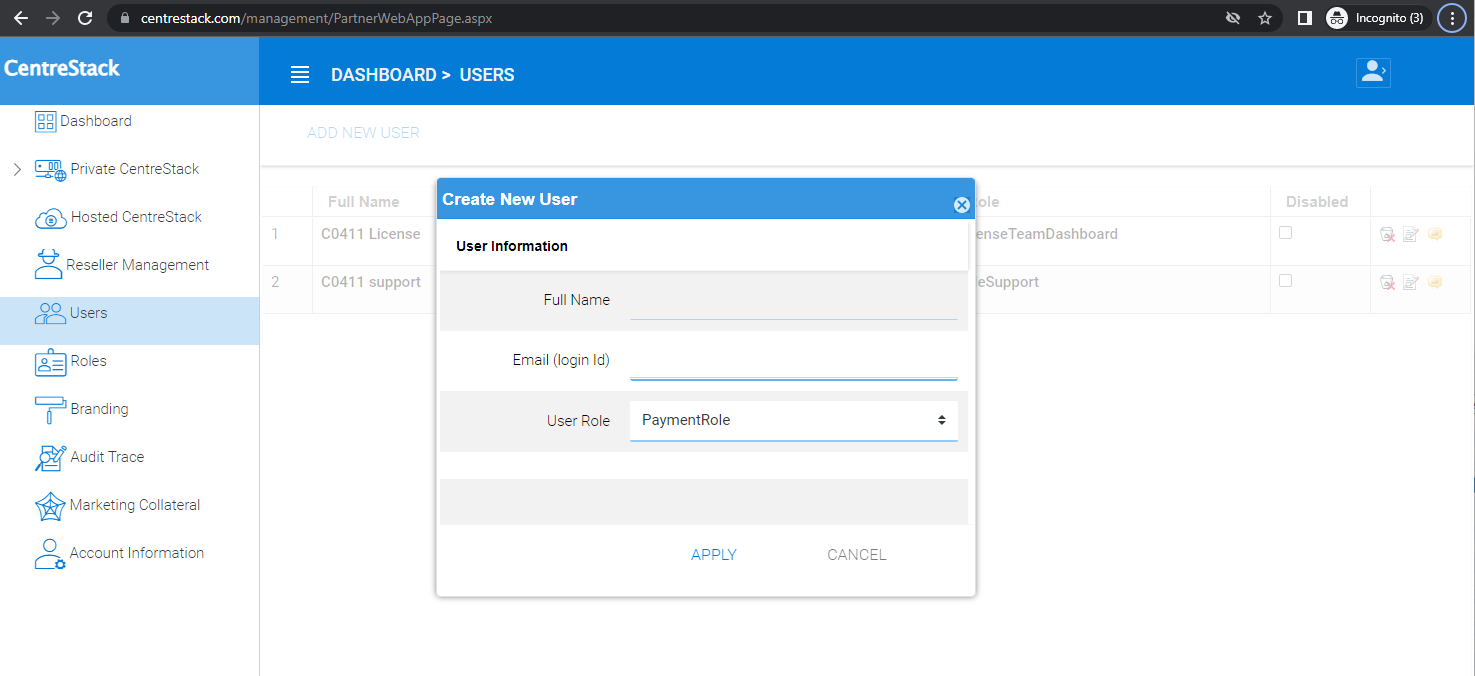 The user will get a welcome email, with password.
After the user logs in the partner portal, can access Account Information.