Now that you have your own Centrestack installed. Once in awhile, you might want to upgrade your installation, to try a new feature, or get a fix for issues you have reported.
The web installer can take care of the upgrade too. Please login to your Partner Portal, go to 'Private Centrestack', Download, to download the web installer. It can detect existing installation and upgrade it.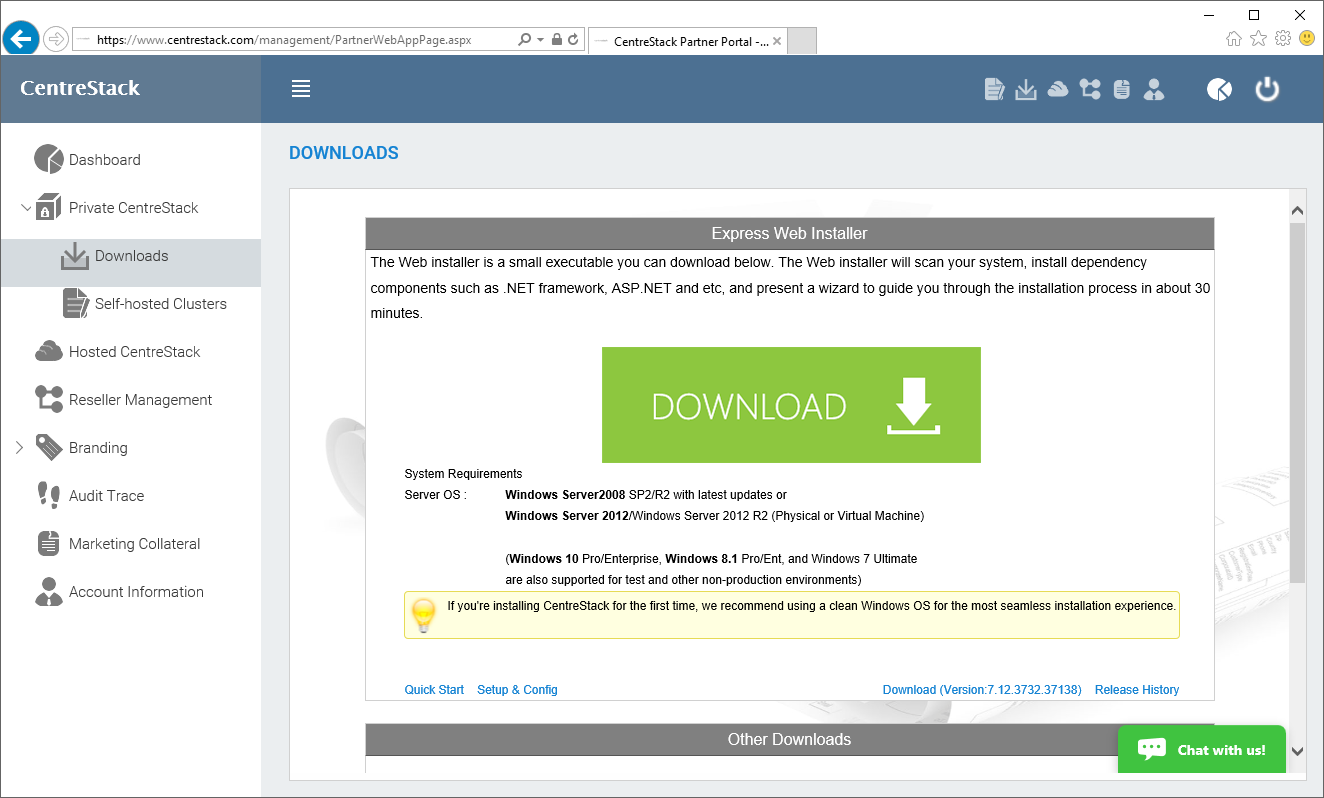 Some administrators prefer to upgrade via a script, instead of running web installer with UI. From the download page, you can download the upgrade zip package directly. The zip file contains a readme file. Please follow it to unzip and apply the upgrade.
The latest release can also be found on the CentreStack web portal Download page.
After the upgrade, can login to Cluster Manager and publish new clients, for auto upgrade. See here for details.