Sometimes you need to install Centrestack on an internal server, with no internet connection. Sometimes due to network issue, the web installer cannot download some components during the installation. In the cases, you can download the standalone installation iso file, with 3rd party tool. Then mount it and run the installer included. It contains all the required components for installation.
You can find the ISO image on partner portal, Private Centrestack, Download page.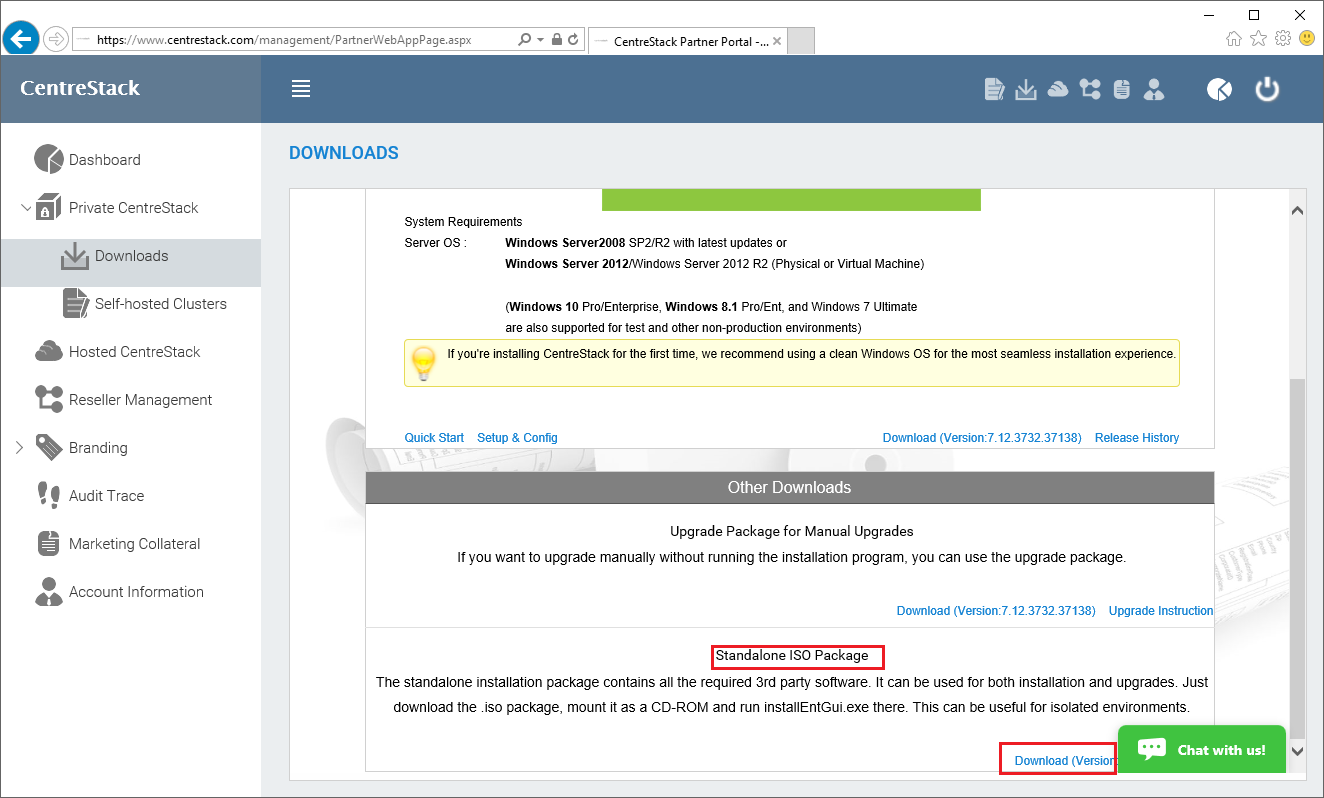 You can also download it from the download page here.