By default, windows client mounts the cloud as drive M.
1. Change the drive letter for all users
Tenant admin can define what drive letter to use, from web portal. Go to Management Console, Group Policy, Client Control, Client Settings Manager.
Here, chang the drive letter and save.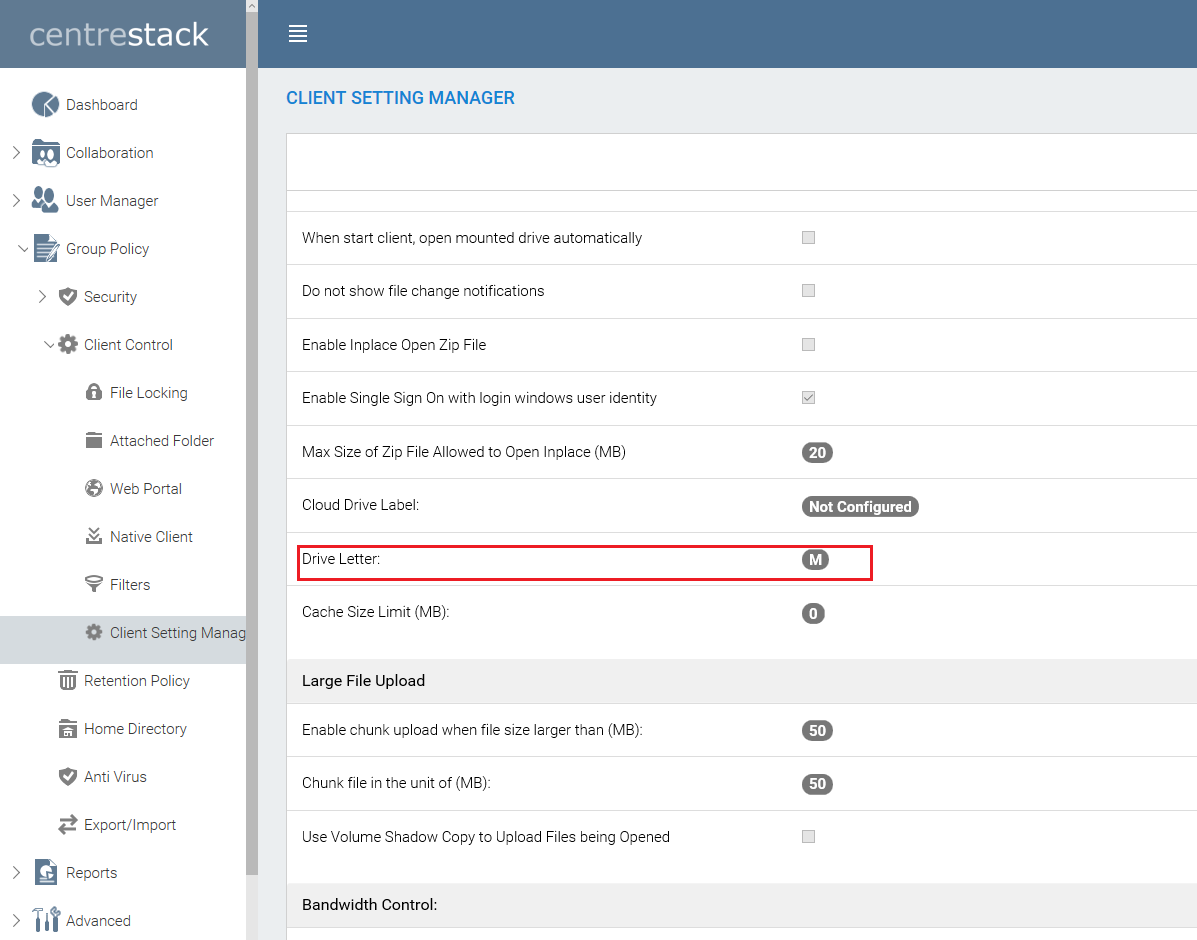 After that, restart windows client. It will pick up the new drive letter.
2. Change the drive letter for one single user
User can change the drive letter on his/her own machine.
Open windows client Management Console. Go to Settings and change the Drive Letter here.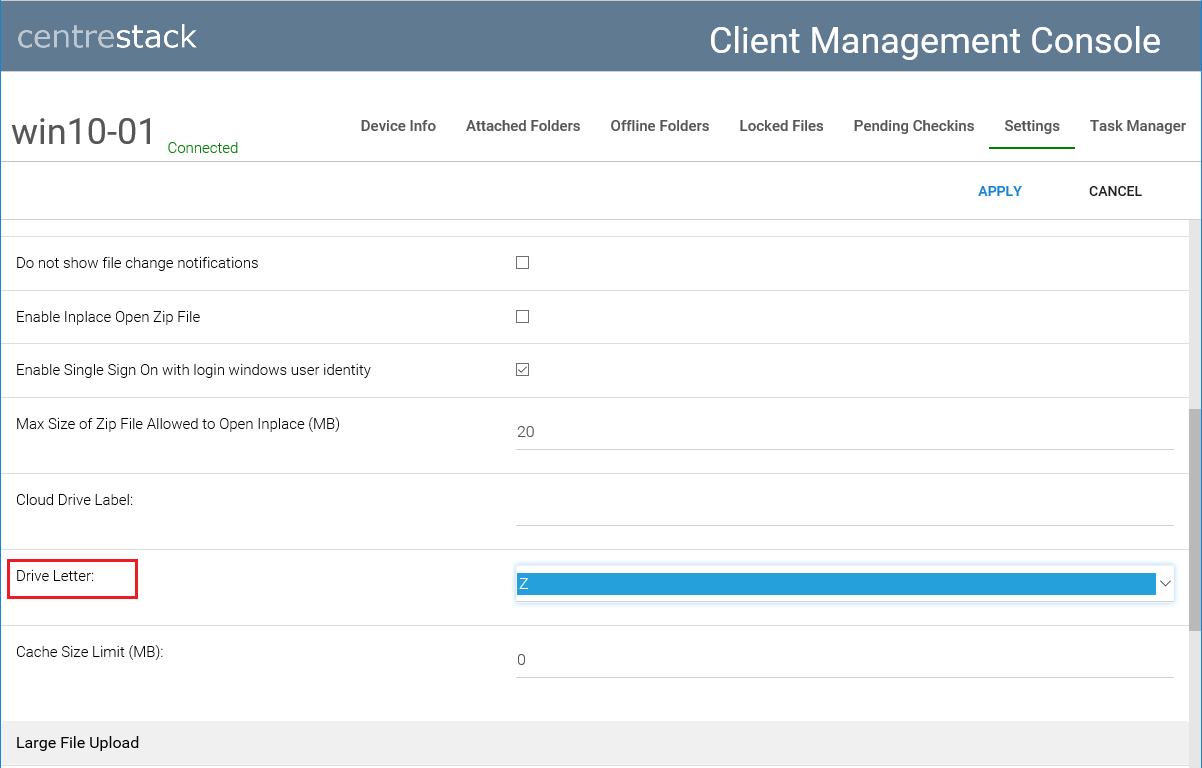 Same as when change the drive letter in group policy. After the change, please restart windows client to pick up the new configuration
Notice: When windows client can't use the assigned drive letter, it will use the next available drive letter automatically.