1. Tenant user plan
When create a new tenant, cluster admin will define the number of users allowed in the tenant. When the tenant has used all the users, cluster admin has to allocate more users.
Cluster admin can allow the tenant to auto grow. In that case, once the tenant reaches the limit, when create a new user, it will automatically allocate one new license to the tenant.
When create a new tenant, during 'Advanced Settings', can check 'Allow tenant to increase user plan automatically'.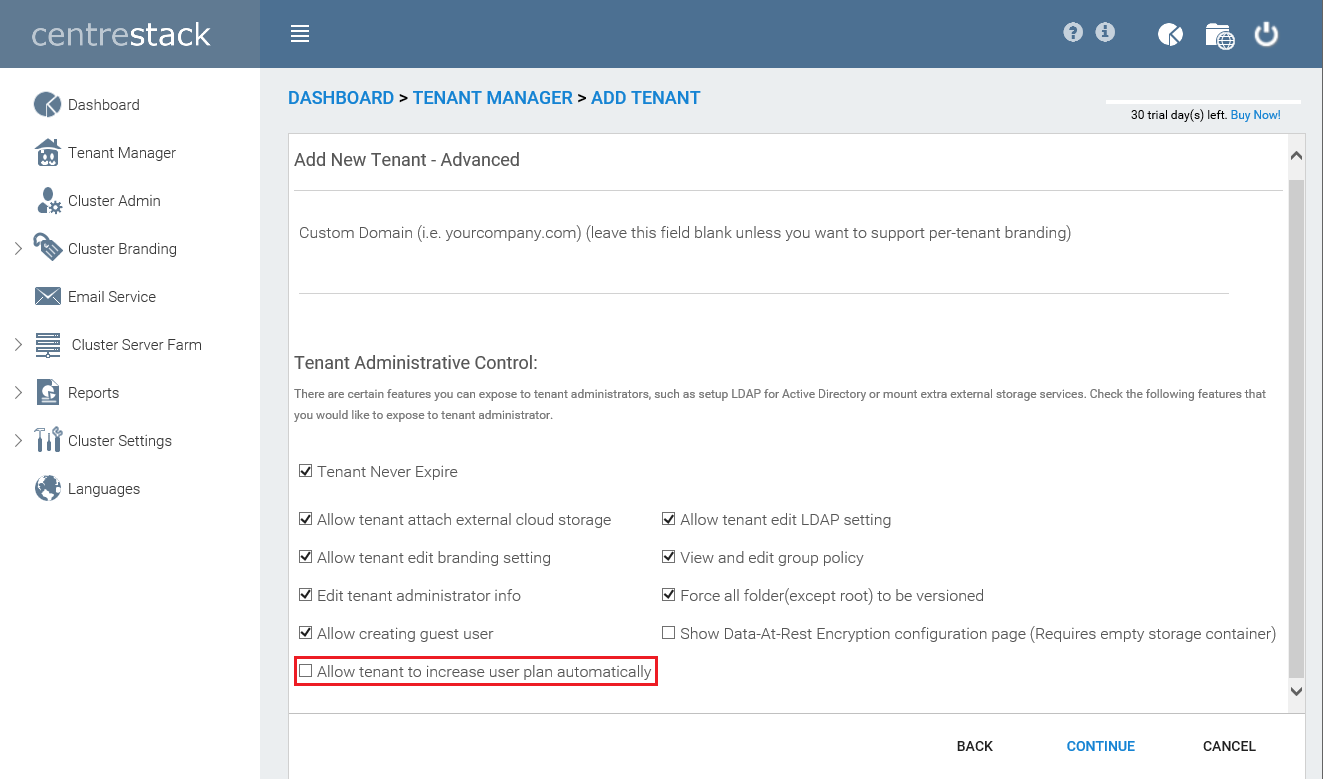 After the tenant is created, cluster admin can edit the tenant, click 'View/Action' and select 'Access Control', from the menu. Here, check 'Allow tenant to increase user plan automatically' and apply.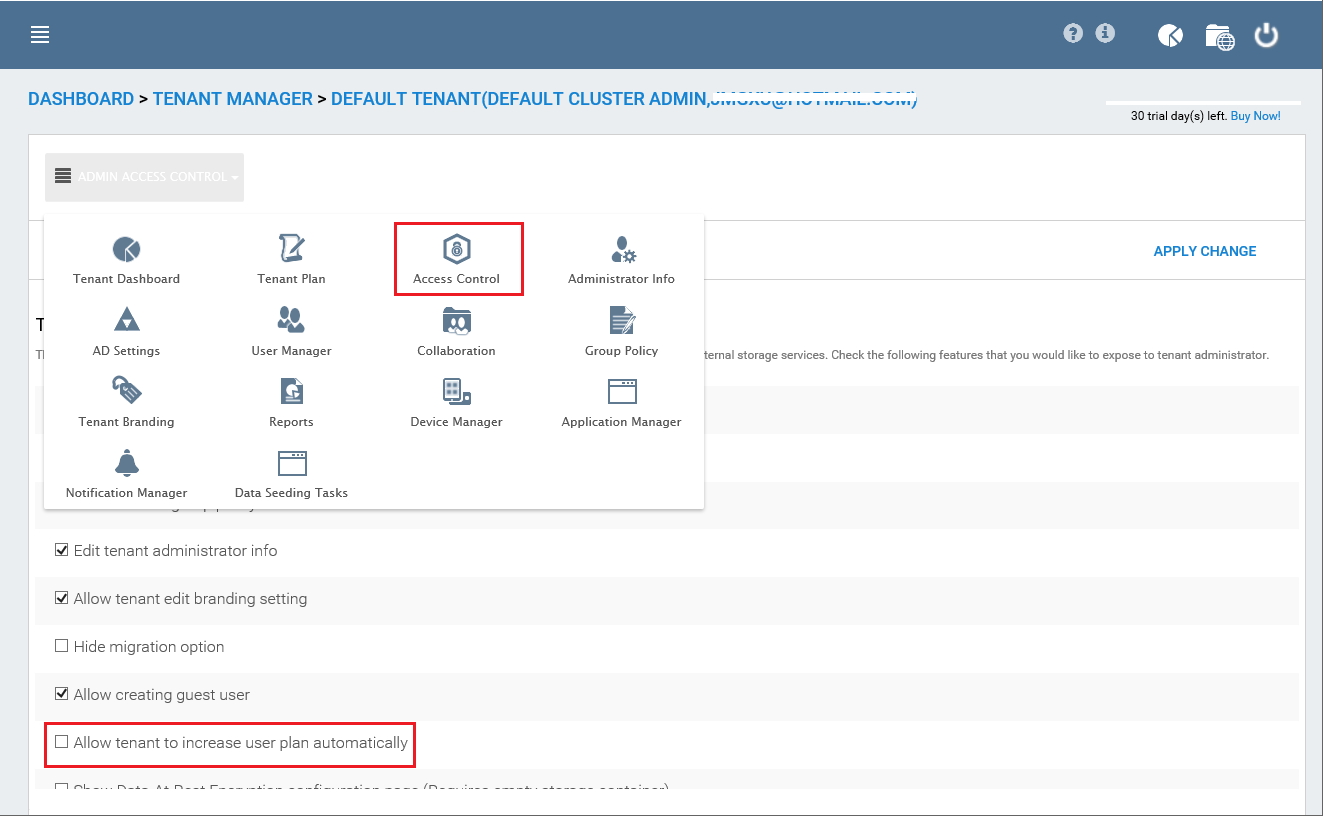 2. Cluster assigned licenses
 When auto grow is enabled for one tenant, if the cluster doesn't have any free license, the auto grow will still fail. In that case, the partner can enable a registered cluster to auto grow the licenses used.
After register the cluster in partner portal, click 'Assign License' icon. In Assign License page, check 'Allow Cluster to Increase User Plan Automatically'.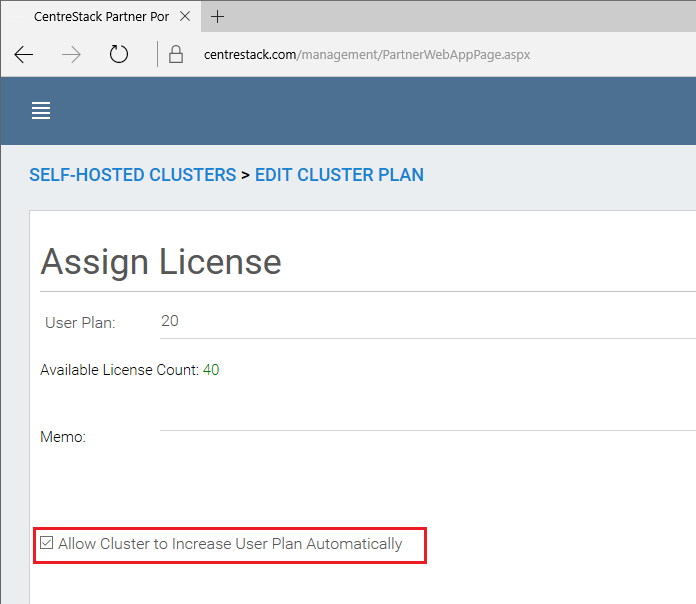 When the flag is checked and the cluster is running out of license, it will allocate the required licenses from the partner account. If the partner account is out of license too, it will automatically purchase the required number of licenses, in group of 10.