Programs sometimes get a corrupted installation and/or corrupted registry entries which prevent them from being removed through the Windows control panel's Programs and Features window.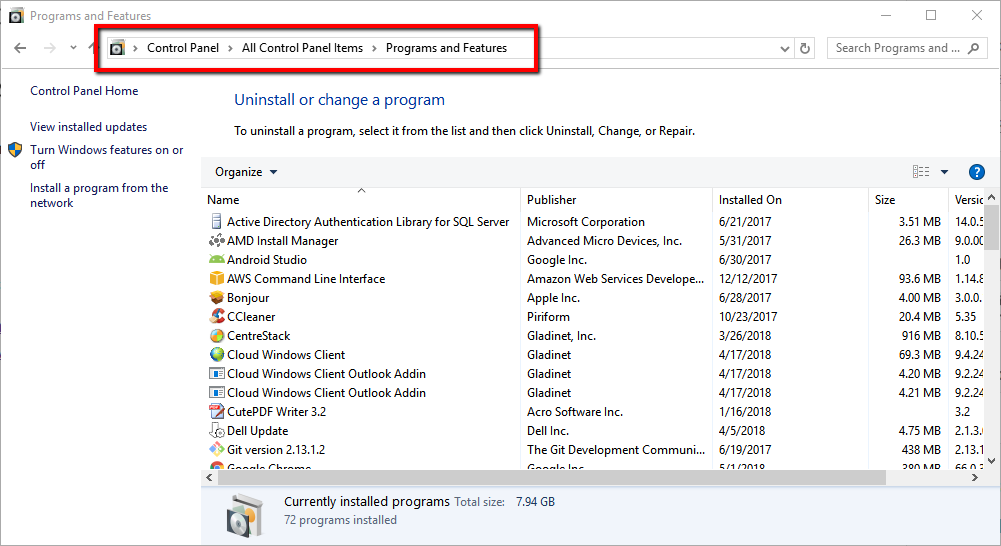 Therefore, if you try to uninstall the Cloud Windows Client from the Program and Features window and the uninstallation/removal keeps failing, you can use a special program from Microsoft to uninstall it forcefully.
Here is the link from Microsoft. This article applies to Windows 10, Windows 7, and Windows 8:
https://support.microsoft.com/en-us/help/17588/fix-problems-that-block-programs-from-being-installed-or-removed
Or, you can download the uninstaller directly from here:
https://s3.amazonaws.com/gladinetsupport/gladinet/MicrosoftProgram_Install_and_Uninstall.meta.diagcab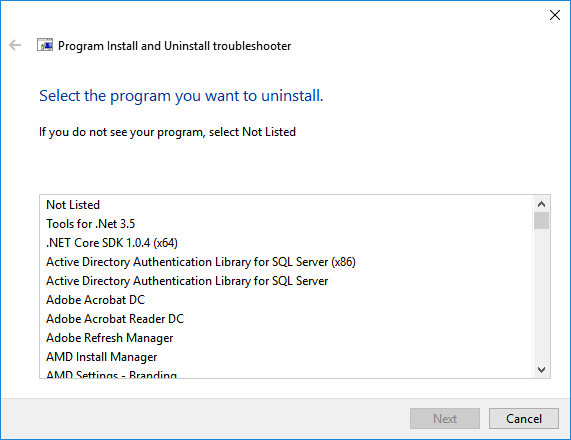 The program is sometimes a little slow and may look like it is actually frozen for some time. But, just let it complete the process by itself and it is going to remove the Windows Client software successfully.
Please submit a support ticket by sending an email to ticket@gladinet.com if you have any issues with this process.