Background
CentreStack allows for the customization of the mac client. This one can then be published in the server for mass distribution. For that article go here: Publishing a New Mac Client version from the CentreStack Server
Process
Go to the partner portal and login: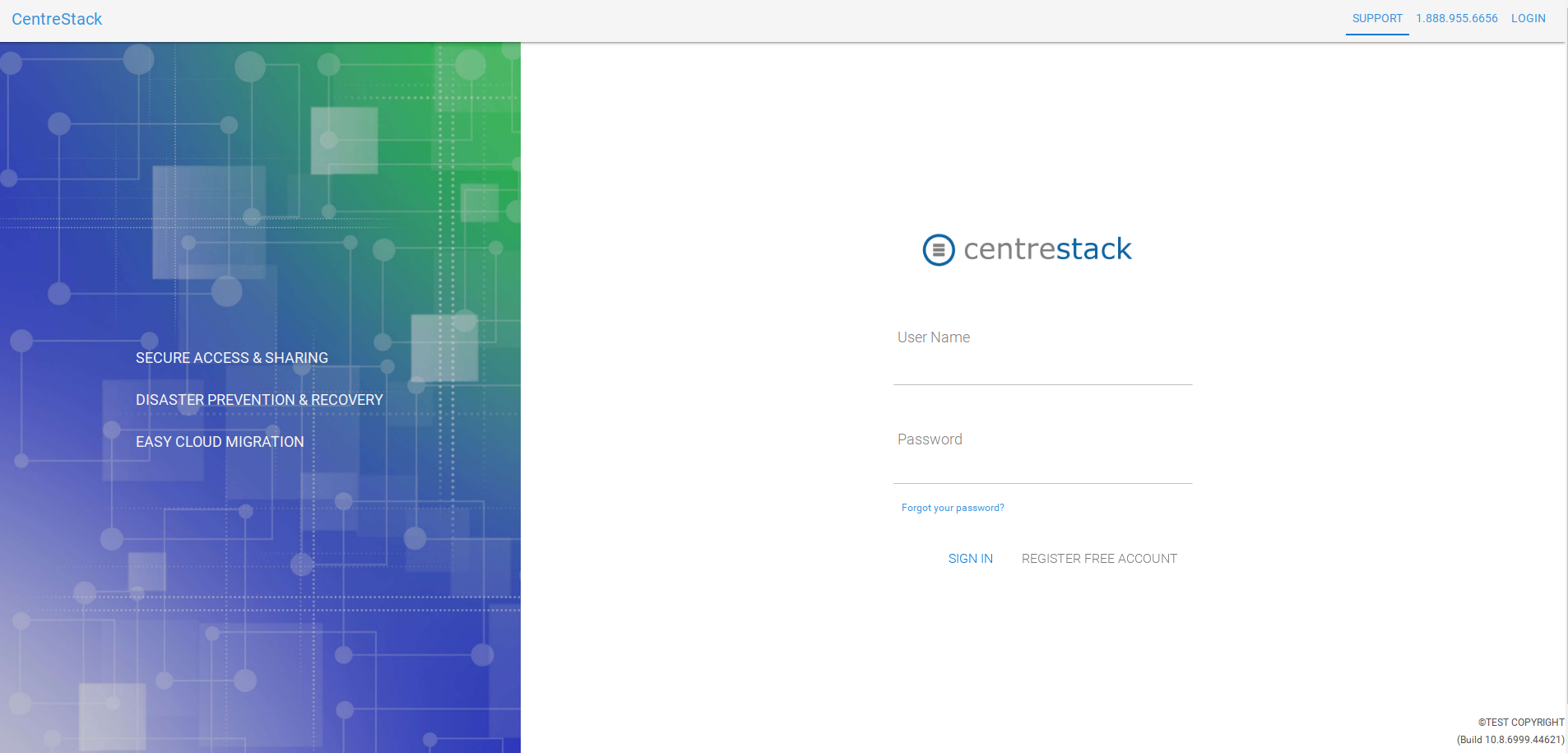 After a successful login, go to the Branding menu from the left column: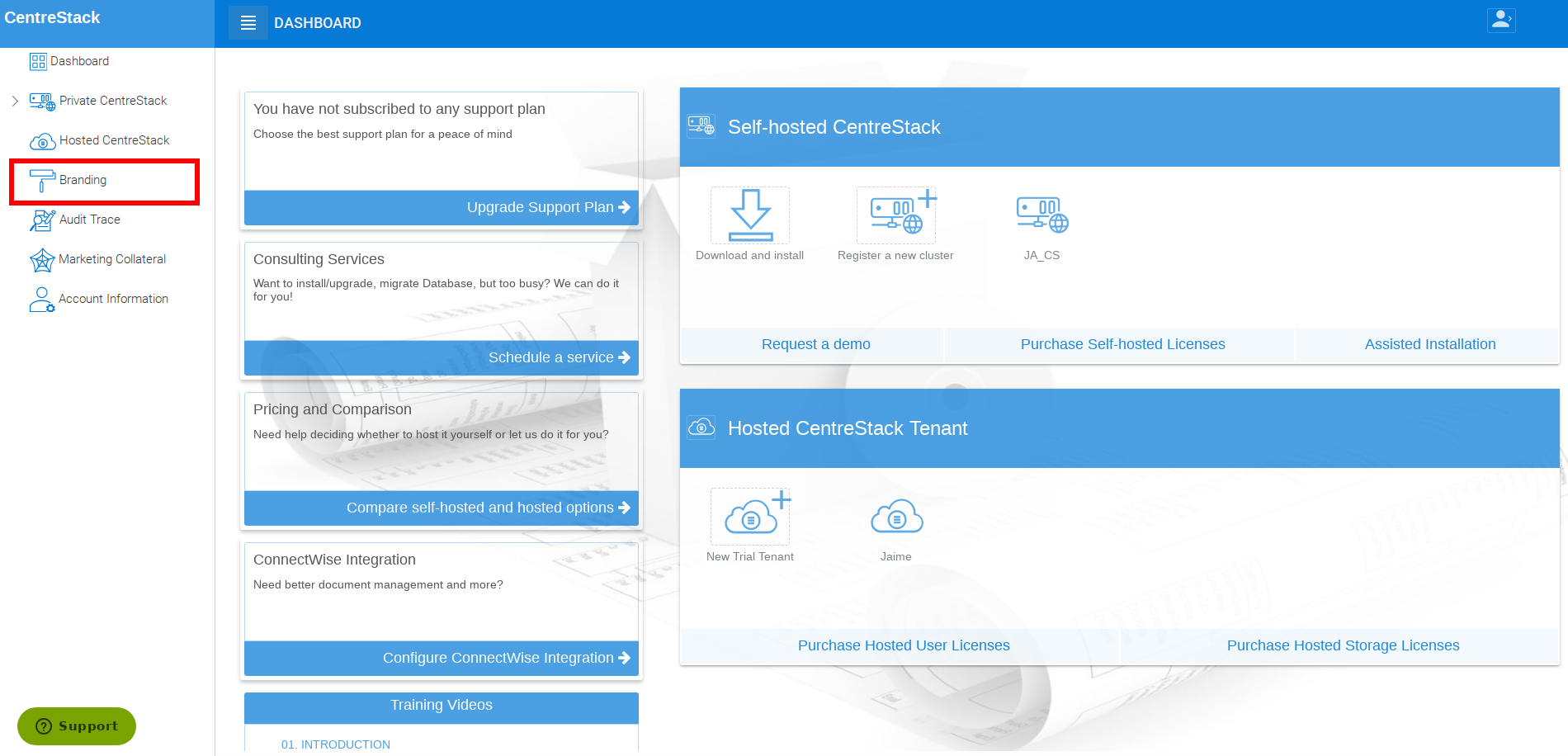 Then go to the Mac Client tab. You will see the options to change for the Mac Client, click on Edit on the right to change the icons. After that hit Apply for the changes to take effect.

After the icons have been selected, go to the Branding Tasks tab. In there you will see a list of previous branding task if you have done this before. Click on the plus sign to open a drop-down menu and select Mac Client Branding Task.

The screen is going to change and present you with more options to change to the mac client.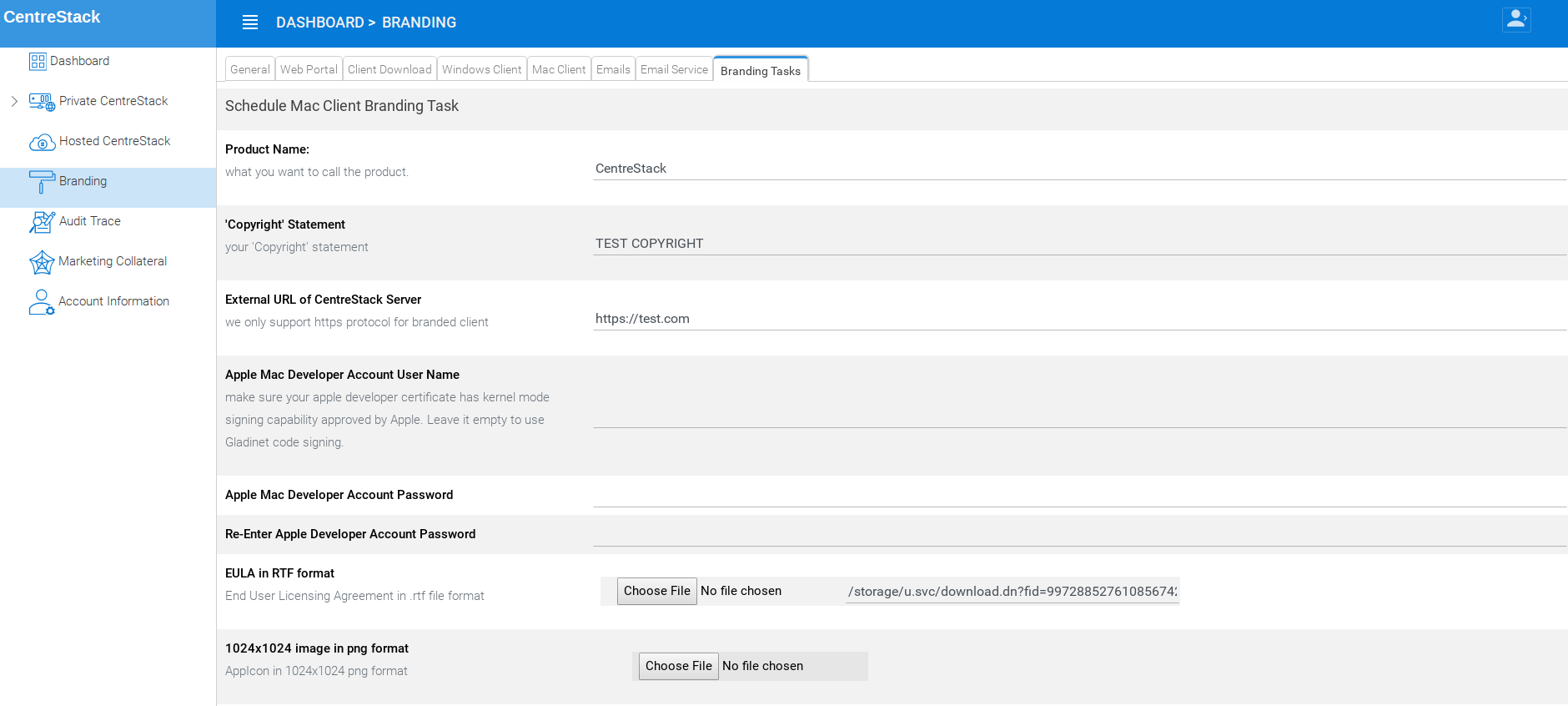 Once you are done, just click Create.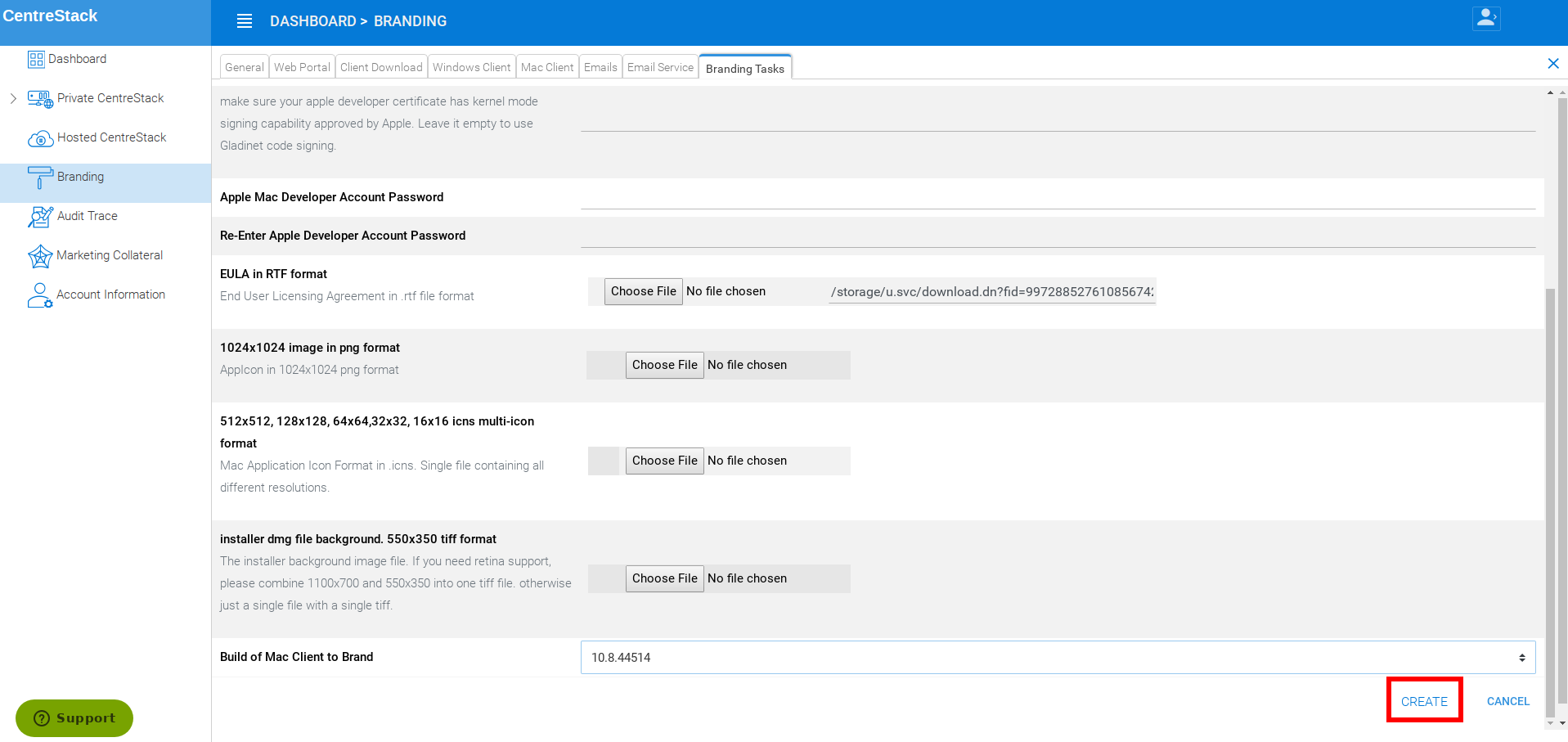 After a short while the request will be sent to our servers to produce your customized client for you to test and distribute. The installer will show up in the Branding Task tab ready for you to download.