Windows Active Directory (AD) allows you to assign a "Home Folder" to a domain user to help administrators to back up and manage user files from a central location. This Home Folder is specified under the AD user's Properties->Profile->Home folder.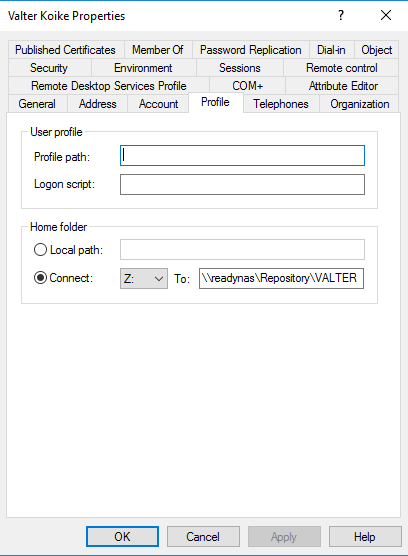 For this example, I set up a test folder with a test.xlsx file on a NAS (network attached storage) on my local network.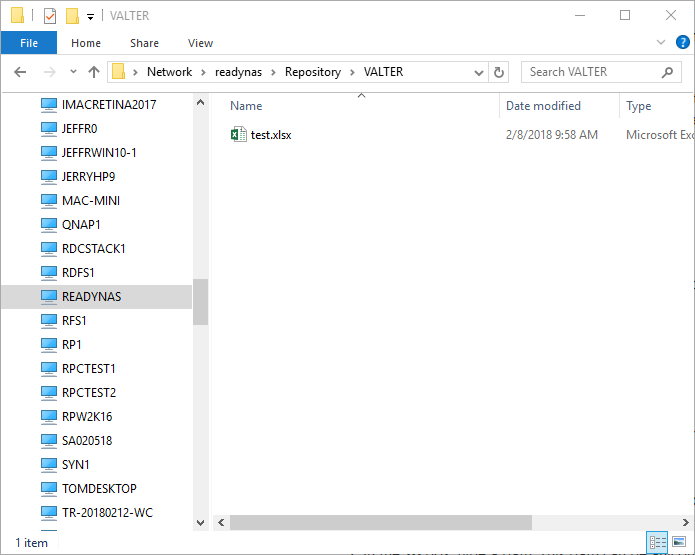 To begin, go to CentreStack and import your AD user normally.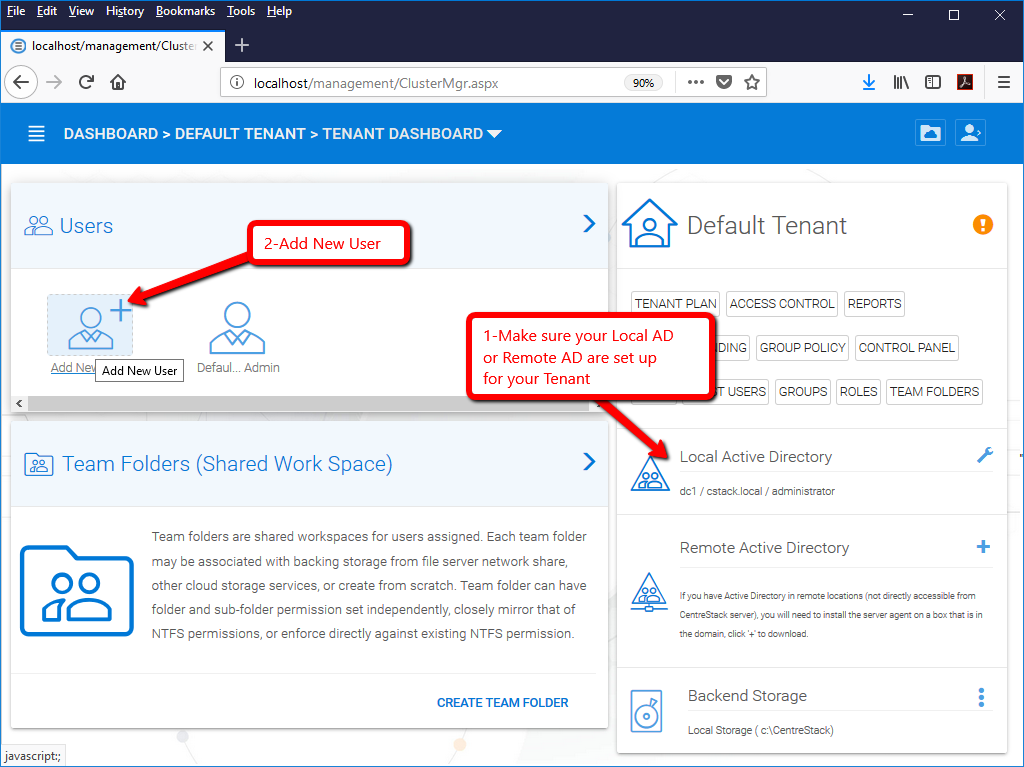 Select the name of your Active Directory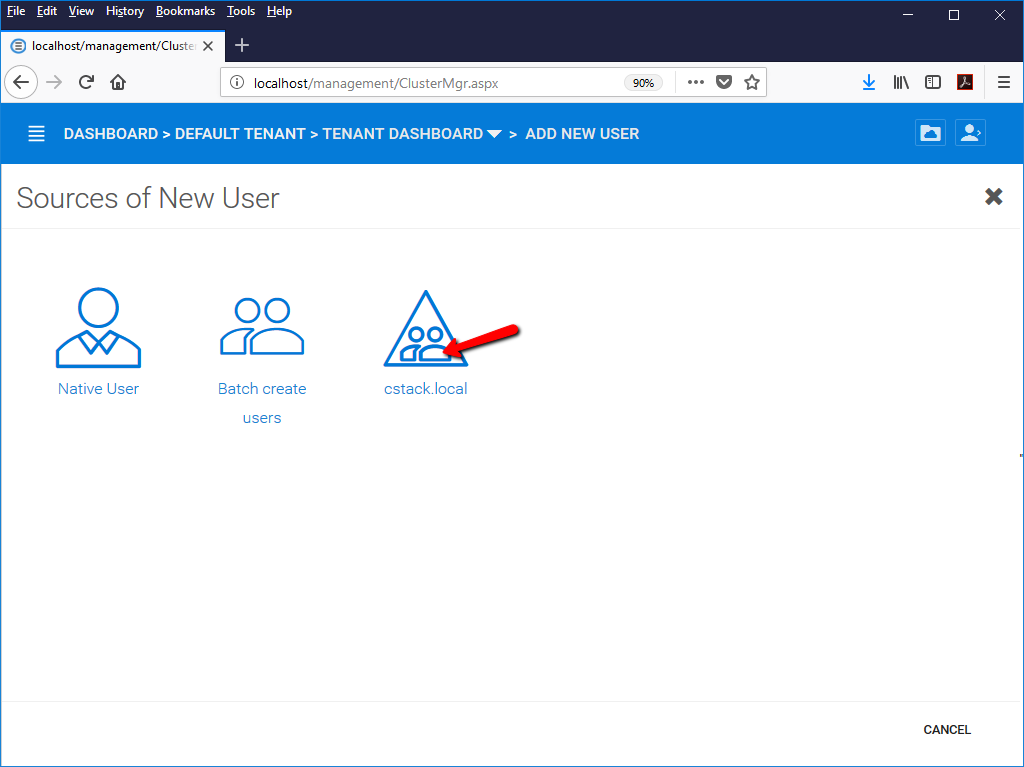 Browse for the user that you want to import.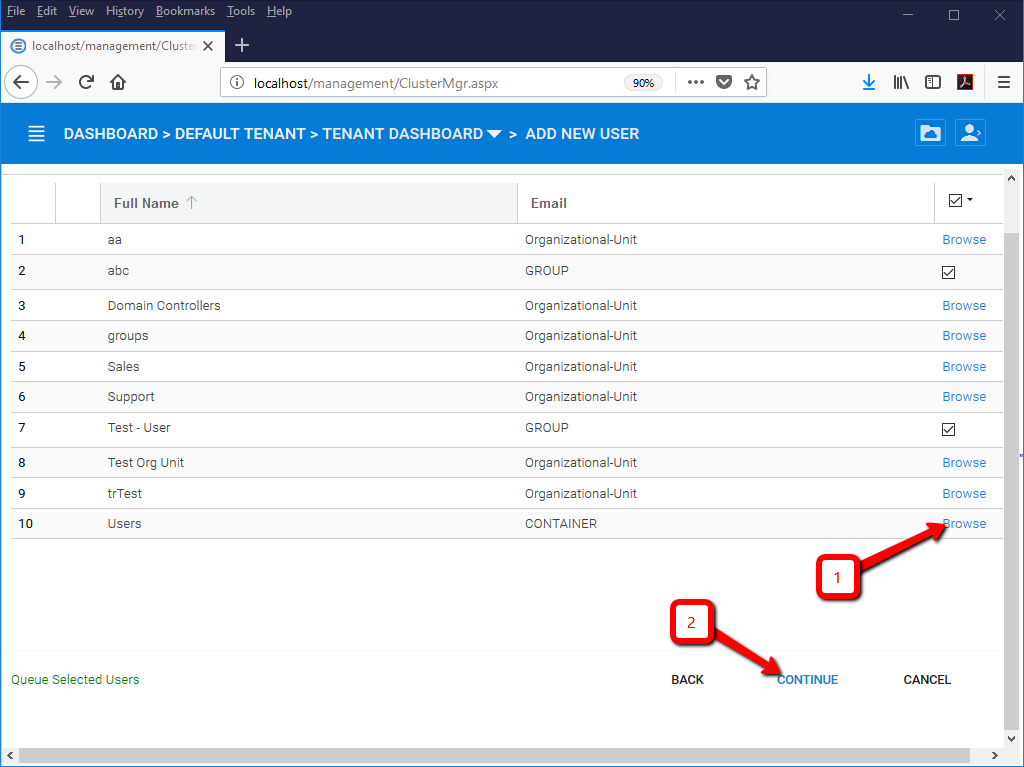 Select the user and click on Continue.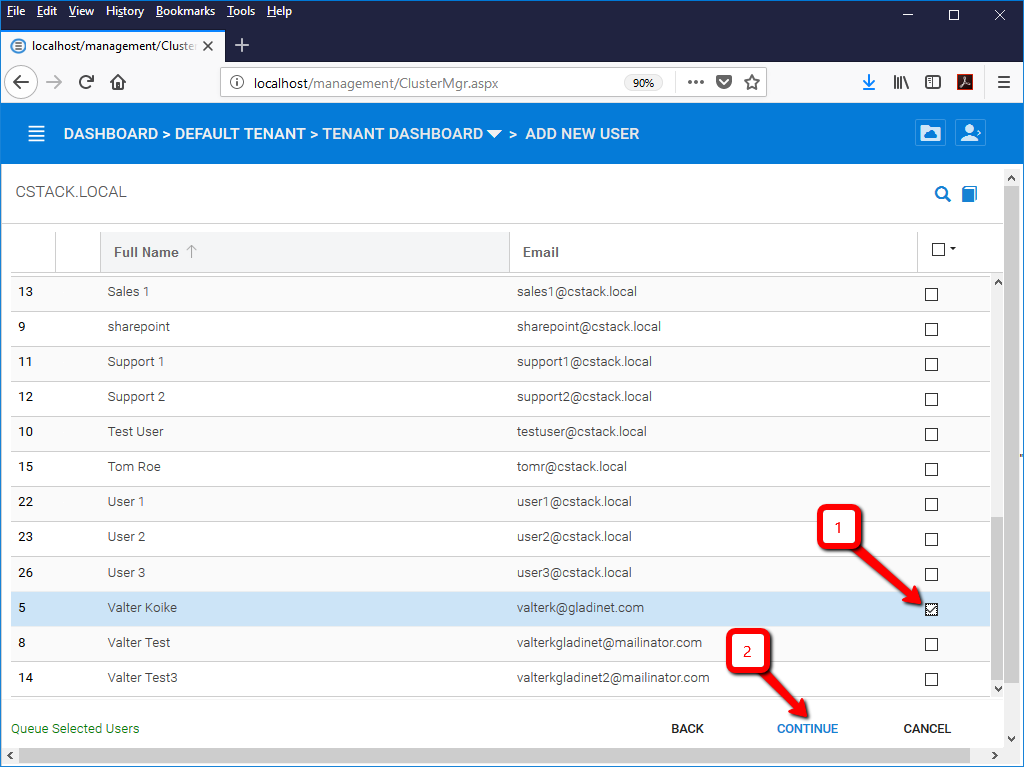 Select the option to "Publish user's home drive." If this option is not available, it may be already checked in your Tenant's or Cluster Admin's Group Policy Settings already.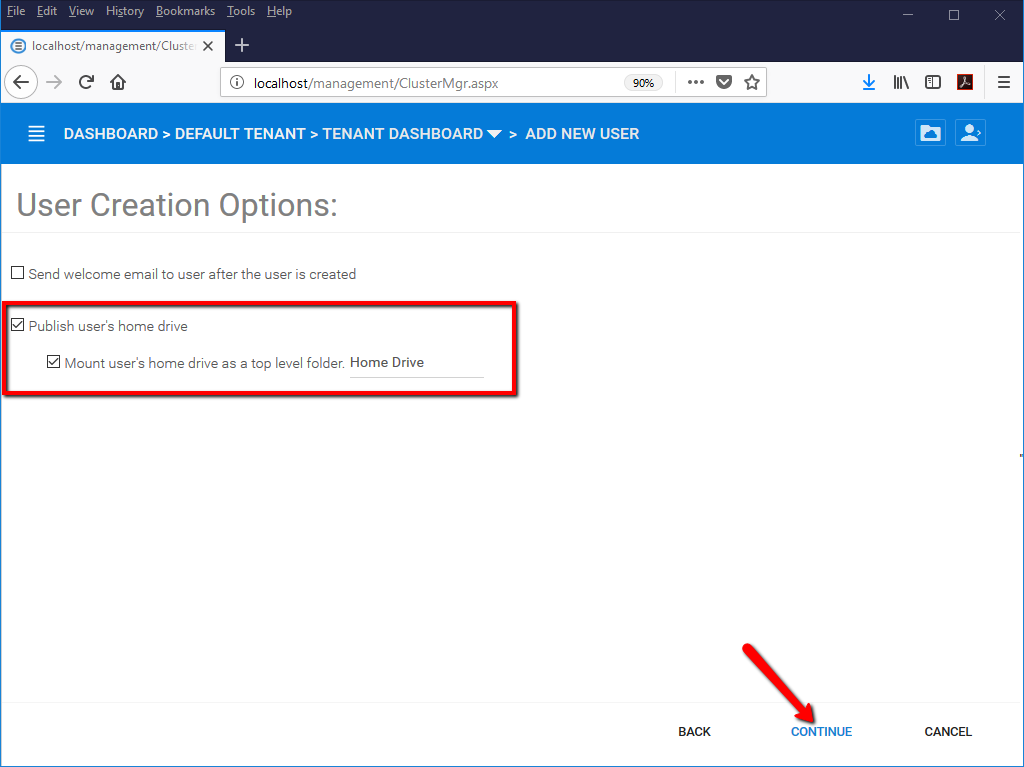 Click on the Commit button.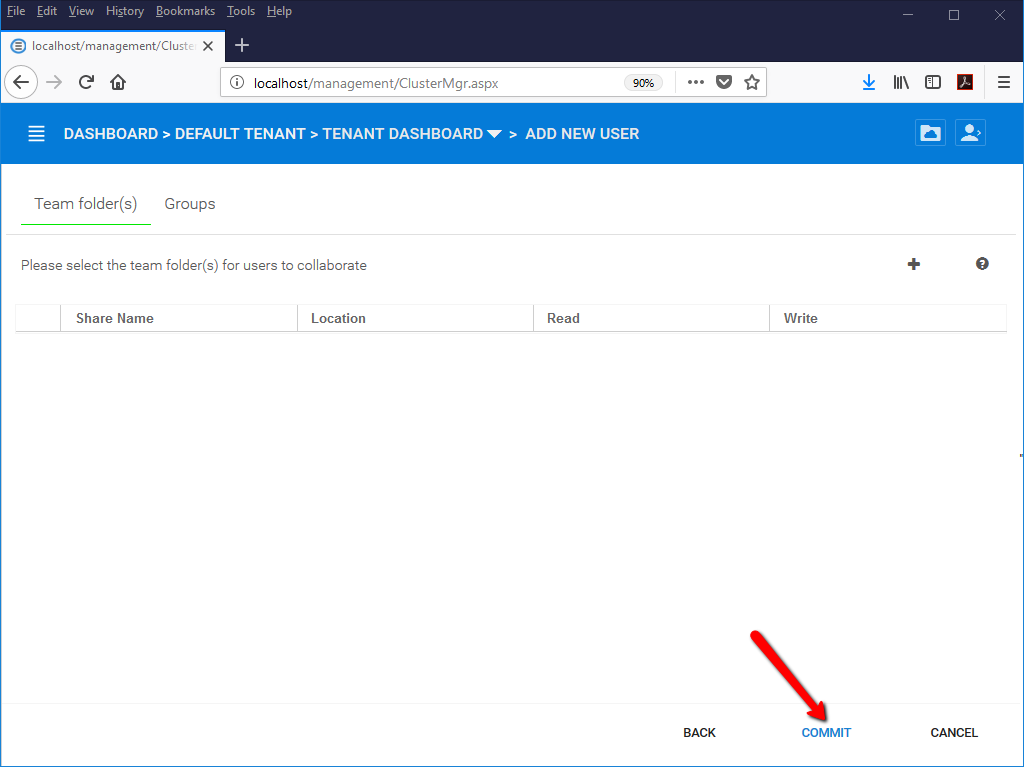 After you finish importing the user, the user will be able to log in to the web portal, or Desktop Client and see the Home Drive attached to the cloud now. Any files that the user saves directly on the original location will be synced up to the cloud. In addition, any files saved to the cloud (either on the File Browser or a Desktop Client), will be synced back to the original network location as well.