CentreStack supports Windows Client, Server Agent and Mac Client auto upgrade.
After upgrade CentreStack Server, Cluster Admin can publish the new software. Once published, the old client will get the notification, download the new package and apply automatically. The user might get a notification to restart the client.
To publish the new clients, log into the web portal as Cluster Admin. Click 'Cluster Dashboard' link on top, to open the Cluster Dashboard. Under Cluster Dashboard, see the Client Version for windows client, server agent and Mac client. You can click the version info to access the publish page.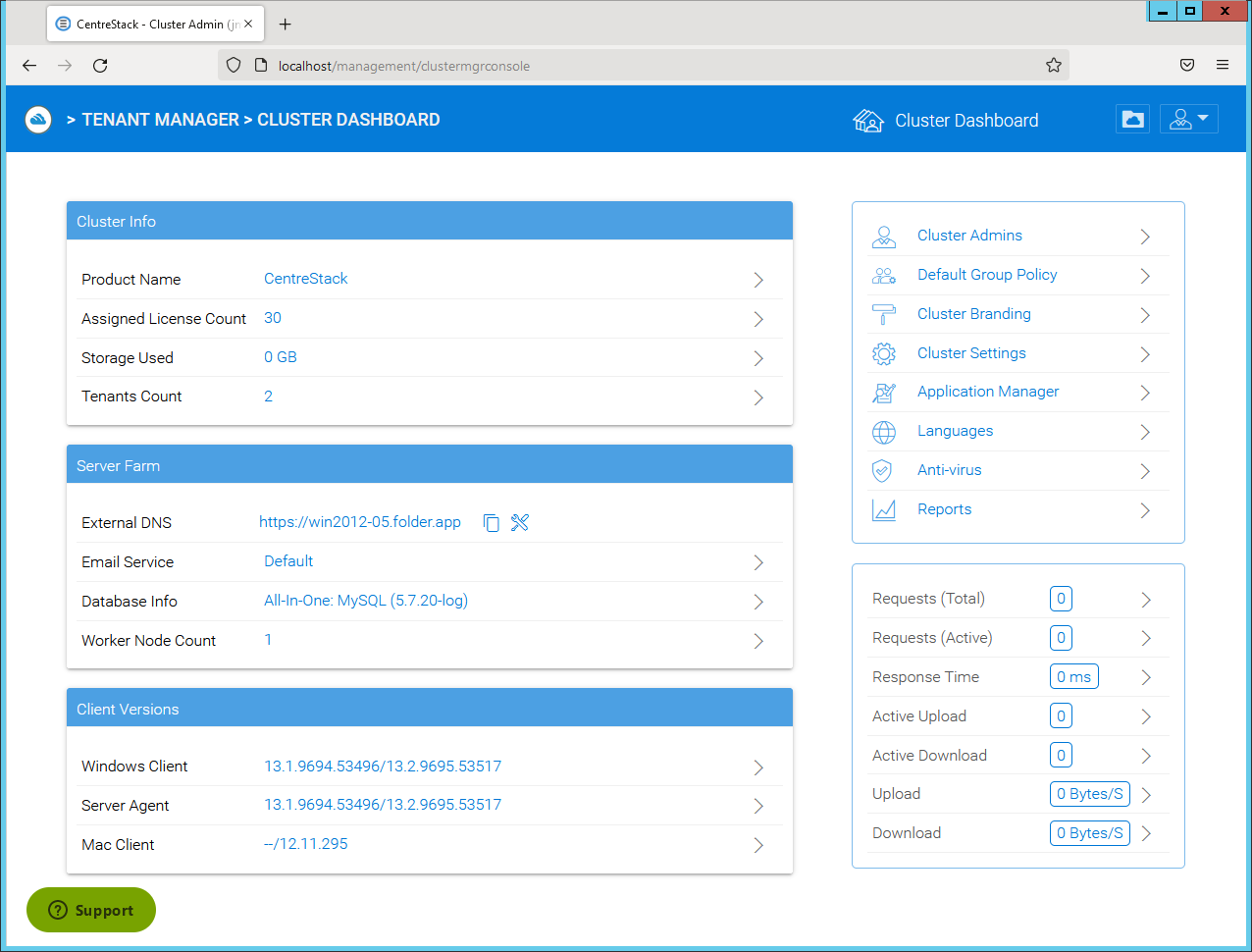 Publish Windows Client:
Publish Server Agent:
Publish Mac Client:
Notice: When Windows Client/Server Agent auto upgrades, only the new binaries are copied. The version number under Windows Programs and Features list remains the same. To verify the upgrade, please open the Windows Client/Server Agent Management Console to check the version number.