Guest Users are users who can only access files and folders shared with them. Guest users do not have their own home storage. Hence, guest users cannot create their own folders or upload files directly to the root of the account. They can only access files/folders shared with them under 'Files shared with me' folder.
During sharing of files and folders, if you select 'Edit/Full-Control Access' option and the user email is not in the system (not an existing user or a guest user), a guest user account is automatically created. The recipient will receive share and welcome emails which will include the username and password. The recipient can use the username and password to login to web portal or native clients. User will also be able to edit the shared files.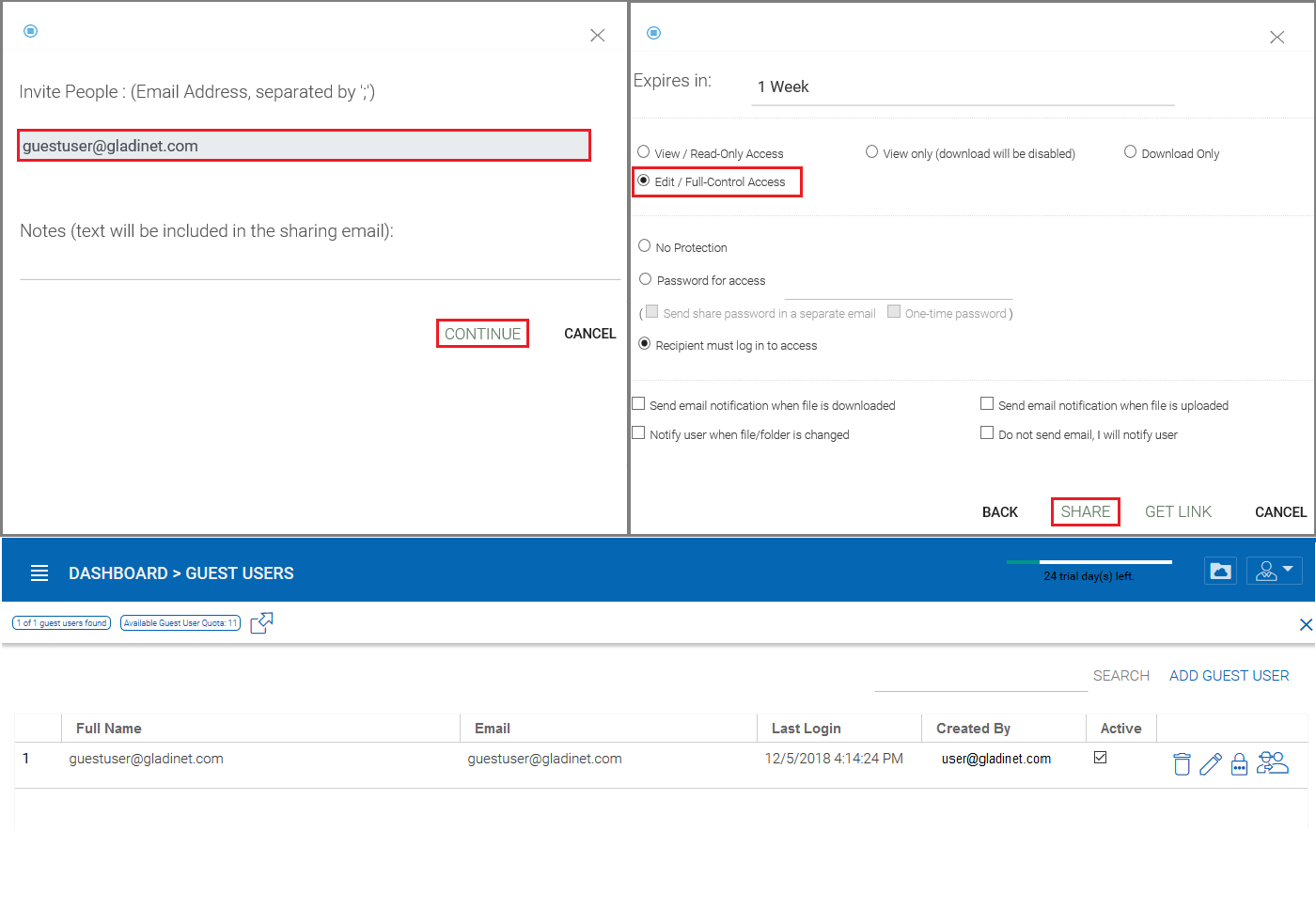 In Centrestack platform, each paid user license allows the ability to create three free guest user accounts. For example, a tenant with 3 paid user licenses can create 9 guest user accounts.
When guest accounts reach their quota and tenant is set to auto-grow their licenses, and if a new guest account is created, it will automatically allocate an additional license to the tenant.
If auto-grow licenses option is not enabled and when guest accounts limit has been reached, new guest user account creation will fail.