After publish a team folder, admin may want to force a subfolder to be accessible offline for all users.
As admin on web portal, visit the published team folder.
Right click the subfolder which needs to be accessed offline, select 'Manage folder (team folder, permissions, ...)'
Go to Folder Permission. Click Edit button
Check 'Enable offline access for native Client' at the bottom of the window. Apply.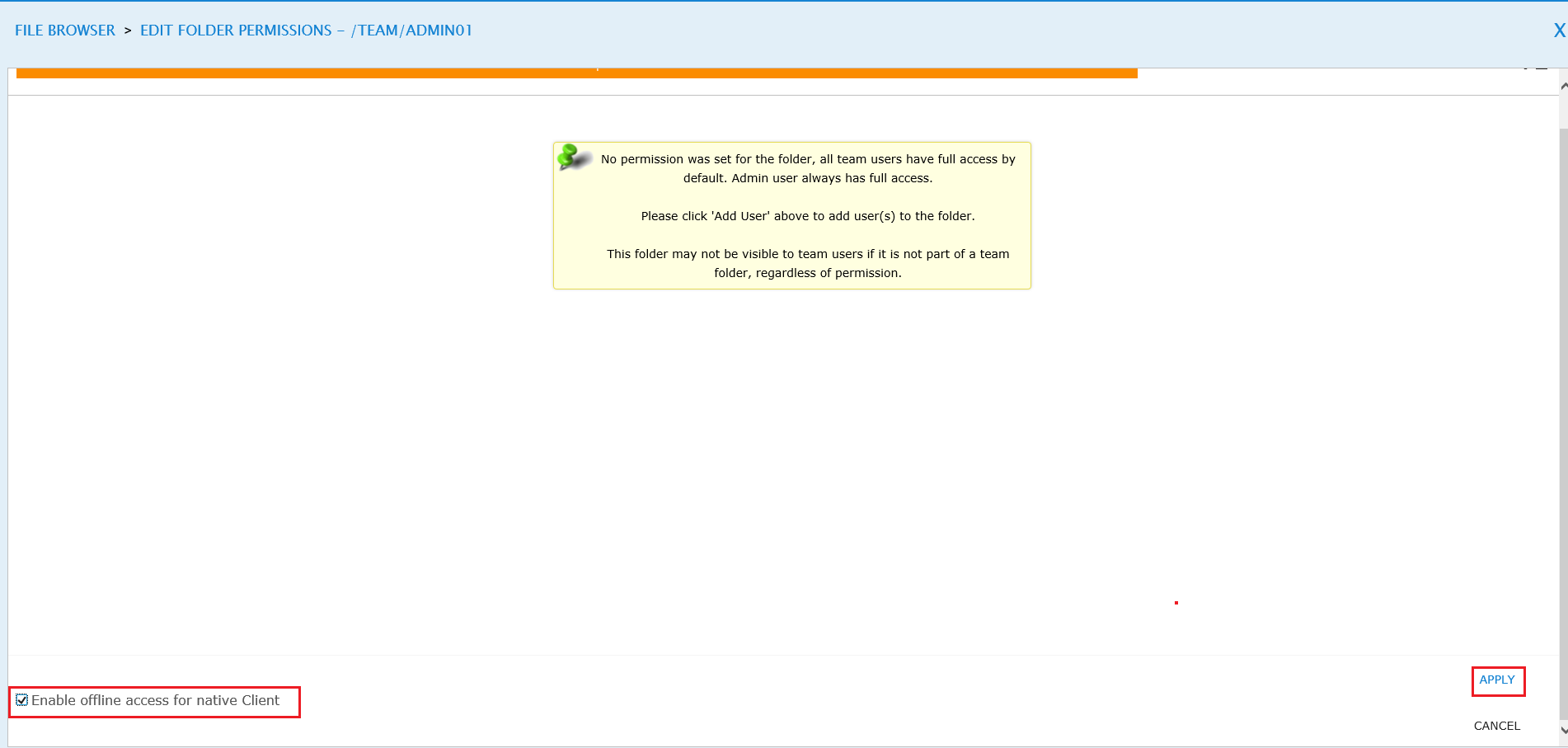 Restart windows client. Any user who has access to the team folder will have the subfolder as offline folder automatically.