Single Sign On (SSO) works with Windows, Mac, iOS and Android, besides Web Portal.
To make Native Client works, you will need to configure 'Azure AD'.
Both settings 'Single Sign On' and 'Azure AD' are accessible through the Management Console / Control Panel and Management Console / Group Policy / Account & Login.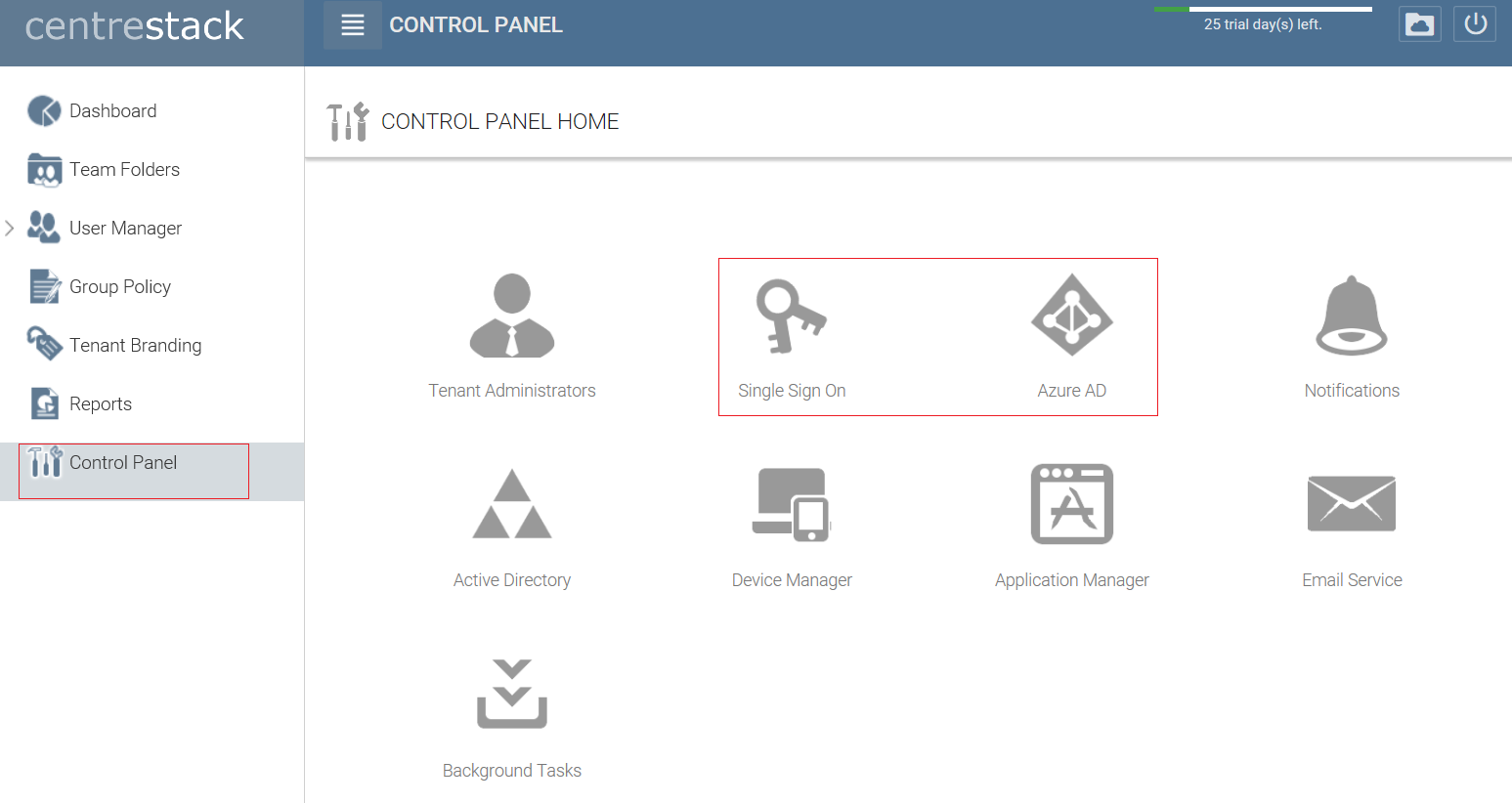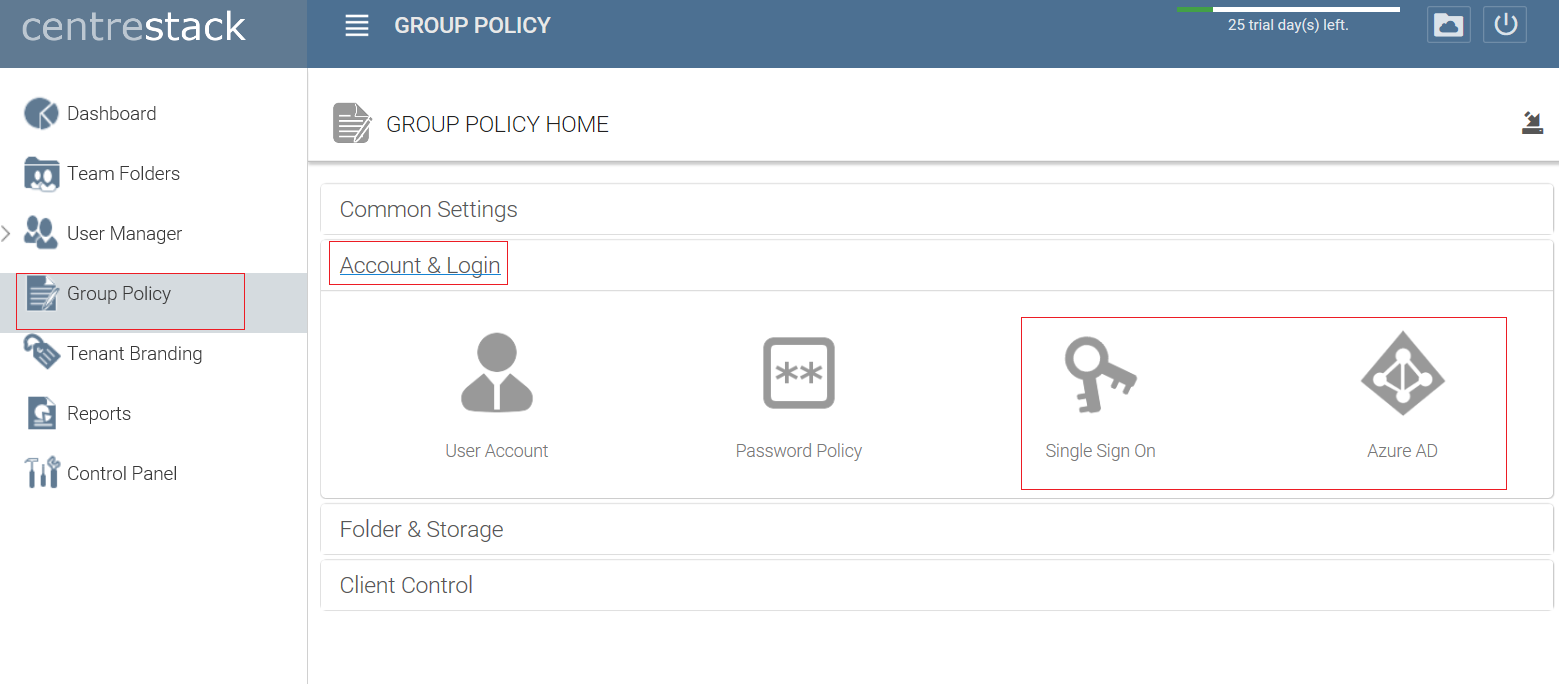 Azure AD 

Single Sign On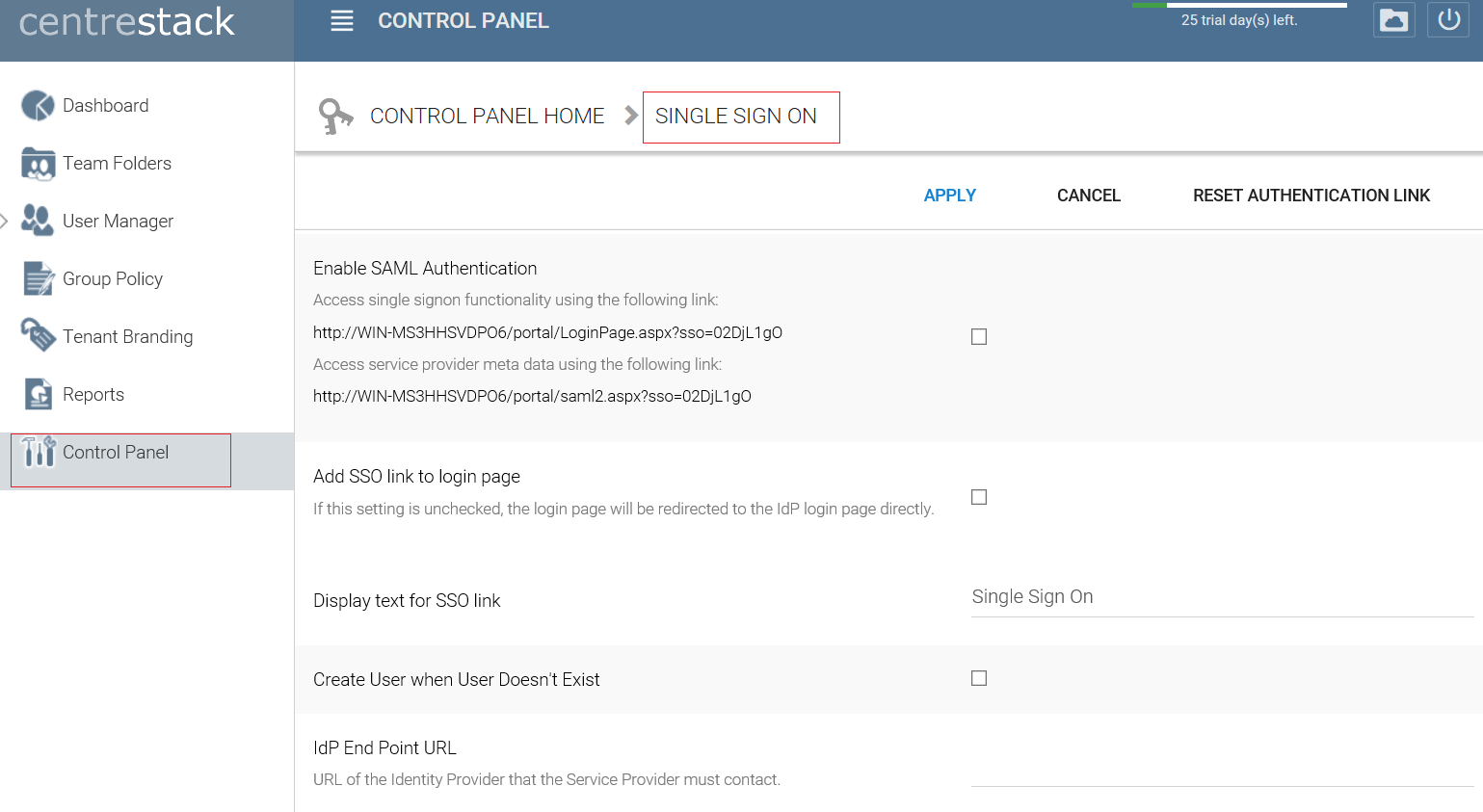 Notice:
After SSO is configured, if you want to log in directly without SSO, please access the URL http://<Centrestack External URL>/portal/loginpage.aspx?nosso=1
The Cluster Admin can configure from his side for a specific Tenant in the Cluster Manager / Tenant Manager / Manage the specific Tenant / Group Policy and Control Panel.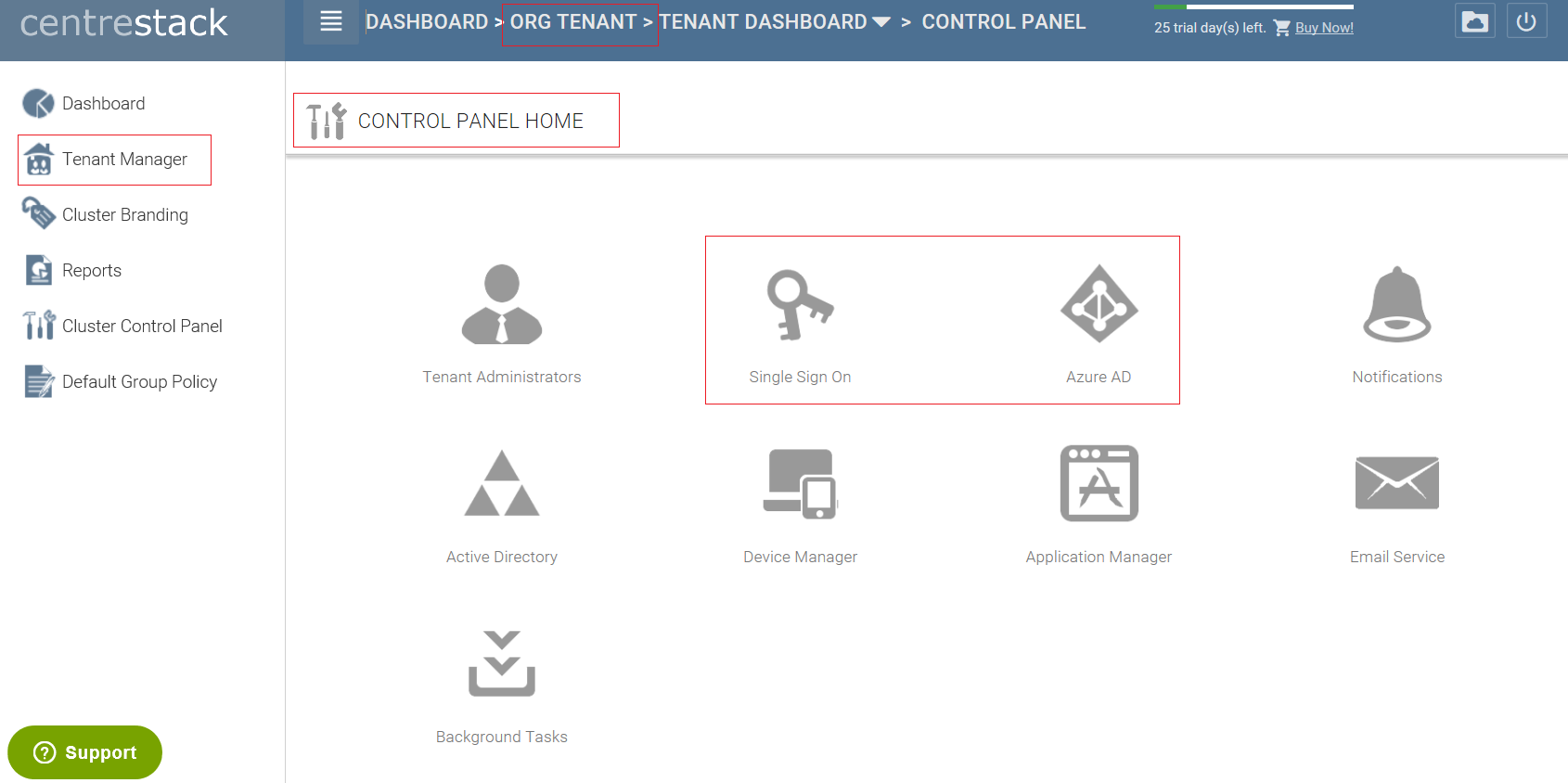 And for the entire Cluster, the settings are in Cluster Control Panel and Default Group Policy.