There are scenarios where for one reason or another, you need to change the default storage location for a tenant.
Before the migration
Shut down IIS, if that's possible.
If you can't shut down IIS, disable the Tenant from Cluster Manager, Tenant Manager

Migrate data to the new location:
Identify the location of the current home storage for the Tenant.
Copy the content to the new location. For example, you can use xcopy to copy the data from the old location to the new location. You can use another 3rd party tool if you want to upload data from local to a cloud storage, or download data from a cloud storage to local.
Start IIS, if it was shut down.
Login to Cluster Manager as cluster admin.
Edit the Tenant. In the Tenant Dashboard, choose
Replace with File Share: if the new location is on local file share
Replace with Cloud Storage: if the new location is on cloud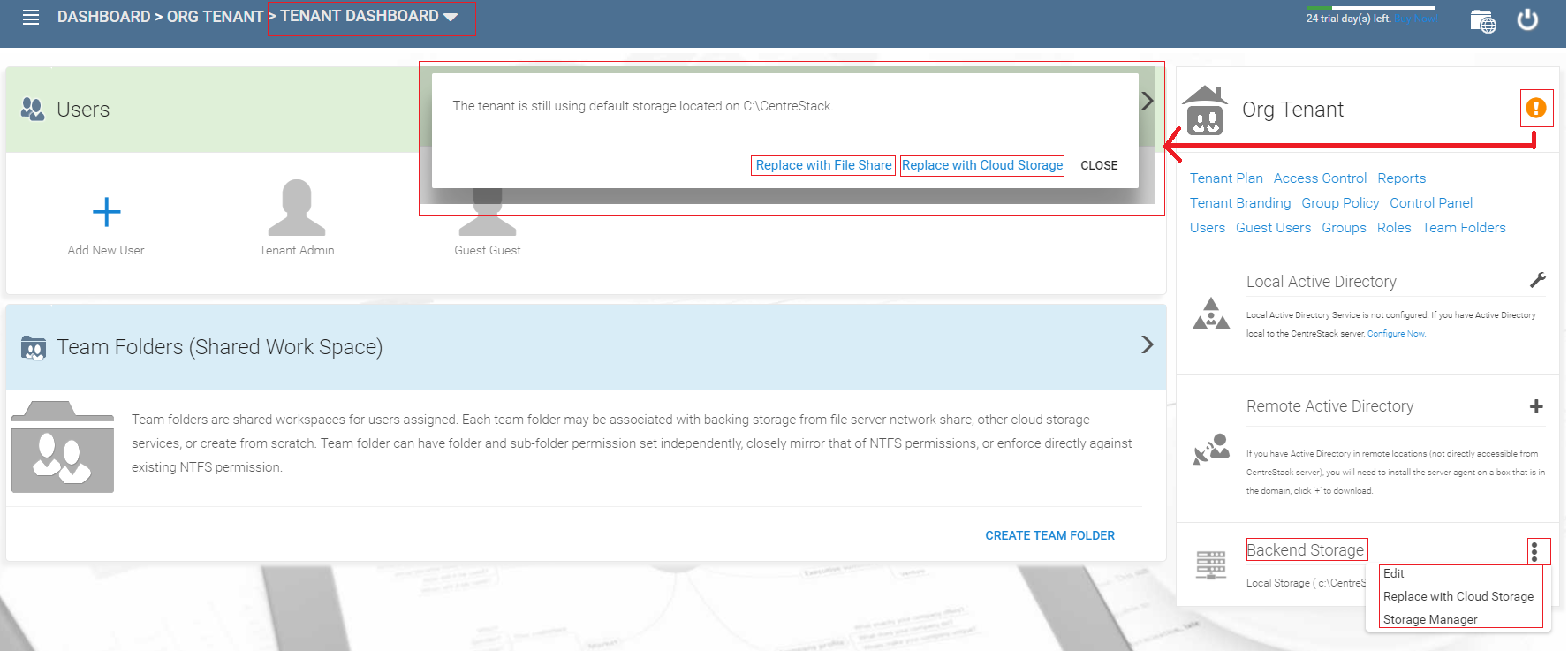 After the migration
If you disabled the Tenant, enable the Tenant now.
Login to the web portal, upload a test file. Verify the file is uploaded to the new location.