When users make changes on the cloud, including creating new folder, uploading files, renaming files/folders, Centrestack will create corresponding file change logs. Windows clients/server agents will query the related file change logs, to update their cloud view. If the clients/server agents have local folder attached, when the file change log is under the attached local folder, they will update the local folder, to keep it in sync with cloud.
Admin can also query file change log, to check file change history.
The file change log will not contain login information. Those can be queried under tenant Audit Trace.
Query by eamil:
To query the tenant file change log, under Tenant Reports, go to File Change Logging.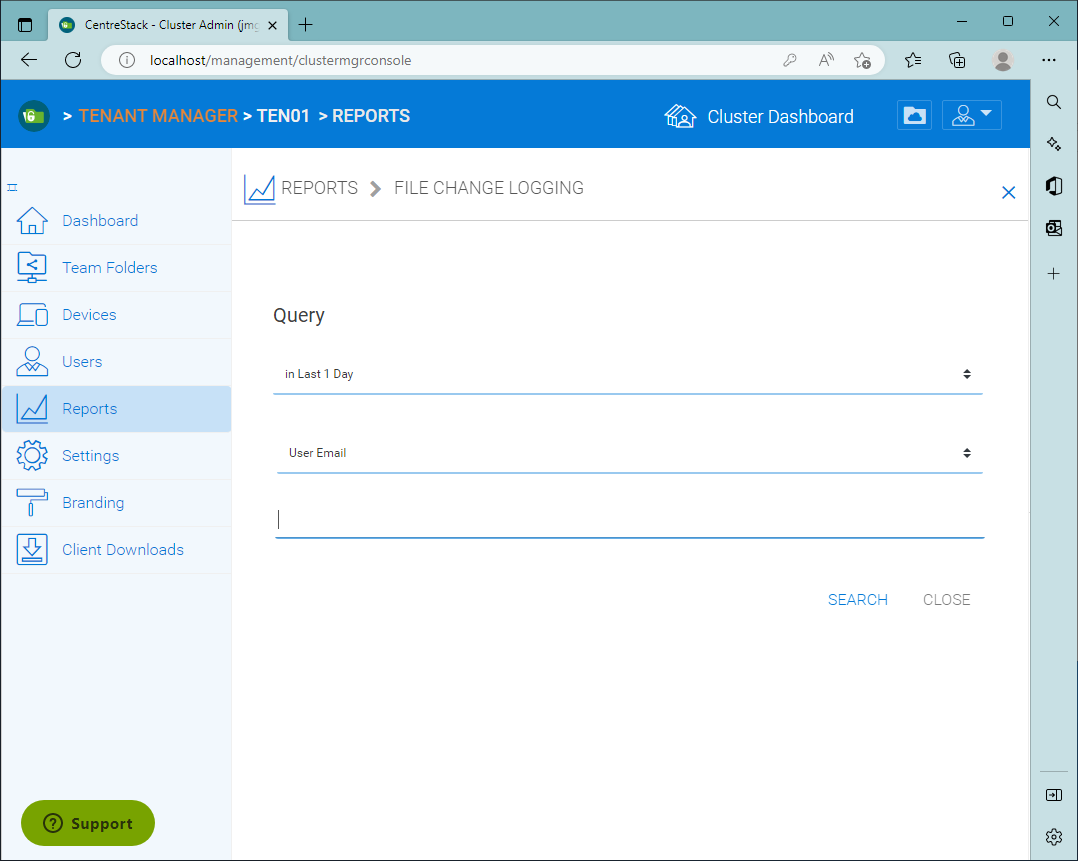 By default, you can query file change log based on user's email. Can change how many dates in history to query.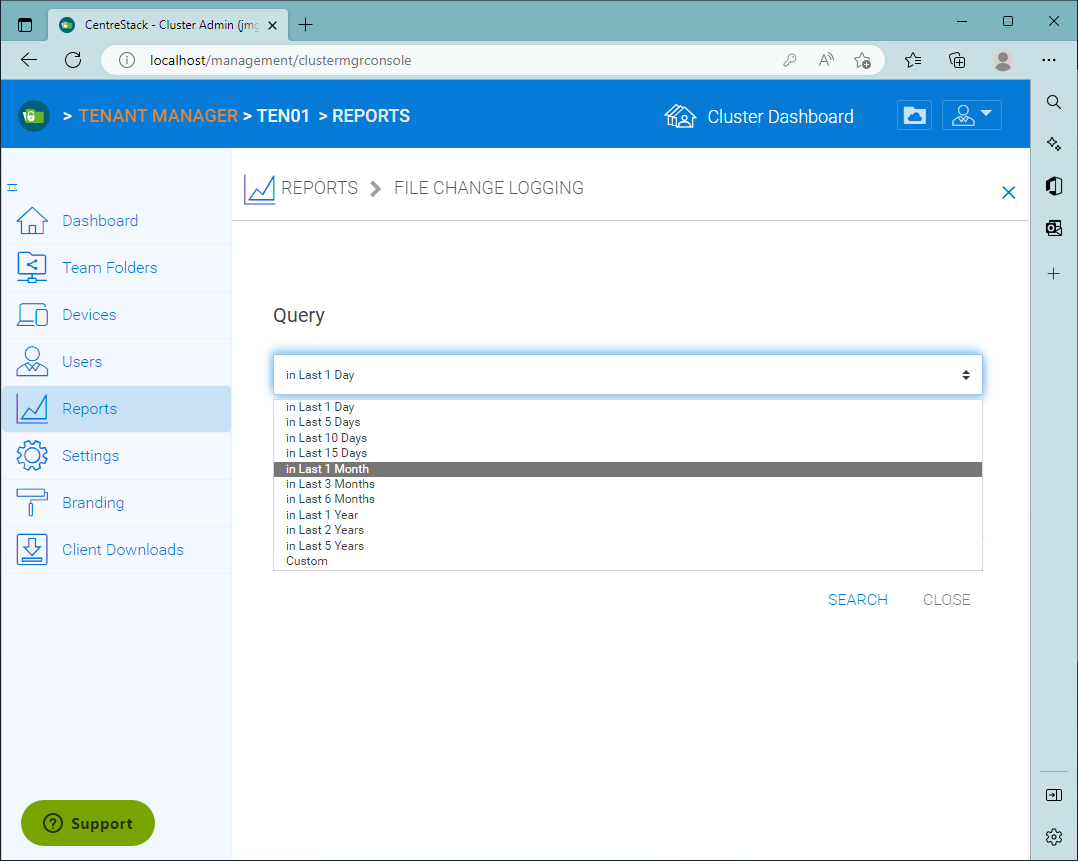 All Users:
To query all file change logs recently under the tenant, including all users, change the query criteria to use 'File Name'. Here, user % as File Name. It will return all file change logs in the date to query.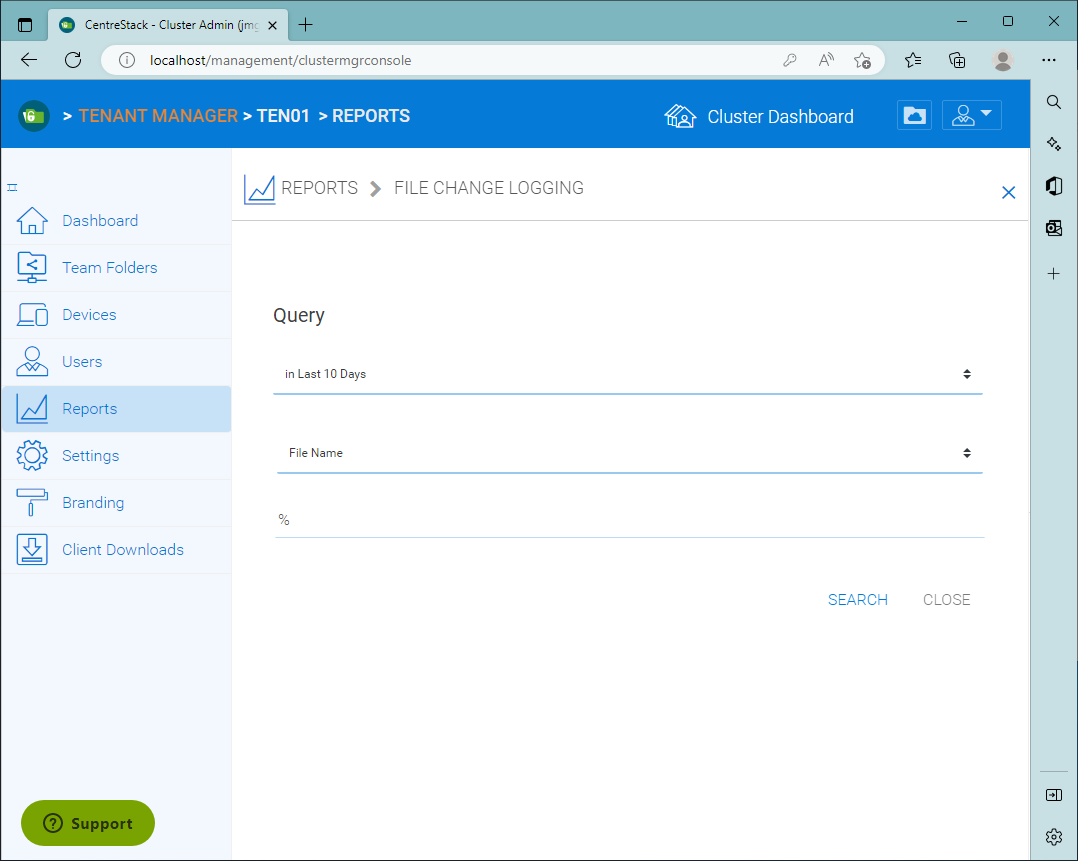 Query by Folder Name:
Sometimes you want to find out information related with a folder in the tenant. In that case, still query with File Name. However, specify the folder name as the query criteria. It will return all file change logs related with the folder.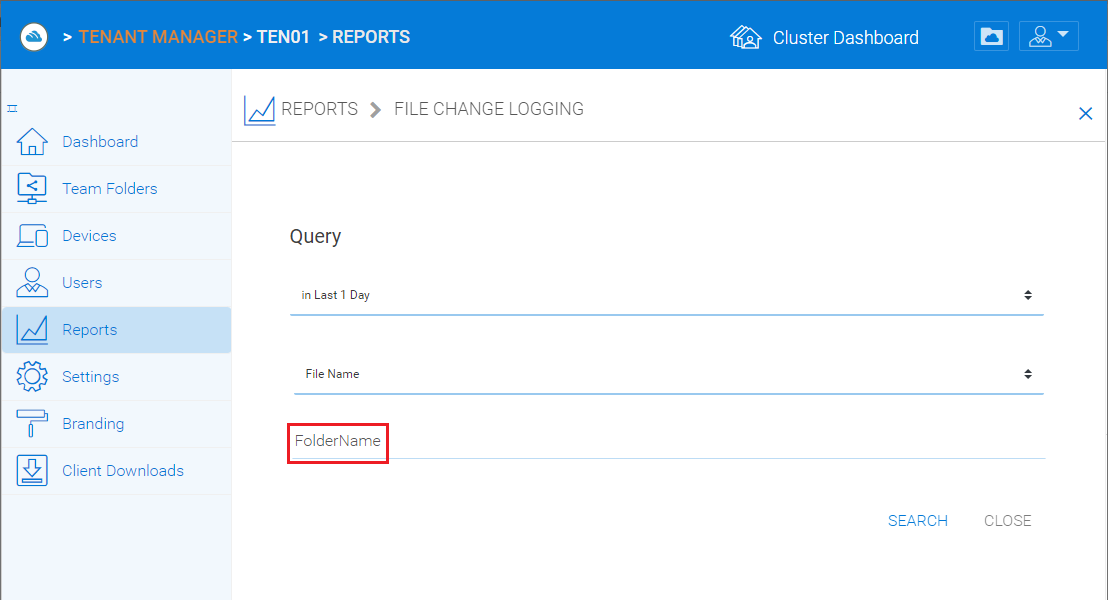 Export Results:
In the query results, can export the result as .csv file and exam it in Excel. Just clicking download button on the top right corner.