In Centrestack, each tenant has its own backend storage. The tenant's data is stored in the backend storage. The storage is accessed by the tenant only. Other tenant can't access it.
Only the cluster admin can check the tenant's backend storage.
To check the tenant's backend storage, login as cluster admin on web portal.
Method 1:
As cluster admin, edit the tenant.
Under Tenant Dashbaord, go to Settings, Folder & Storage. Here, check the backend storage information on the top right corner. Click the drop down list and select Edit, to edit the storage configuration details.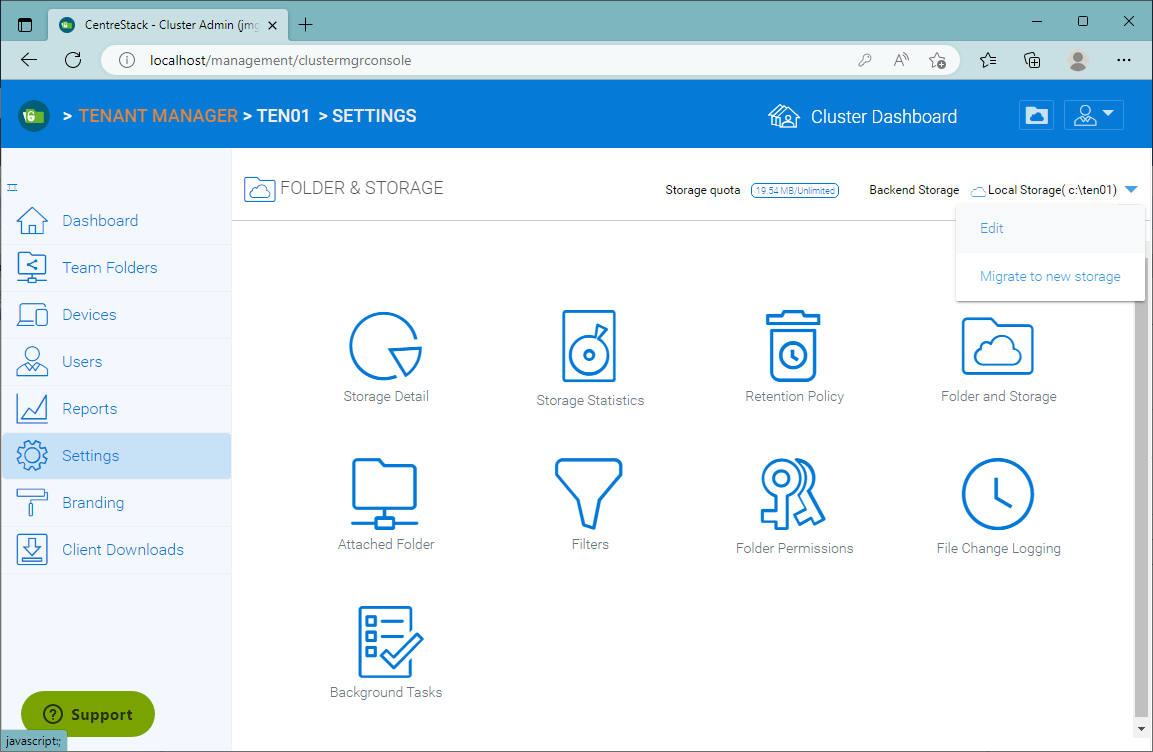 Method 2:
If cluster admin needs to check the backend storage for multiple tenants, go to Tenant Manager. Here, click 'Edit Existing Default Storage', for the tenant.