In order to try out a self-hosted or hosted CentreStack free for 30 days you will need to create a Partner Account at www.centrestack.com first. Through the Partner Portal you can then download the installer files, and purchase and apply licenses to your trial accounts if you decide to keep the using the product.
If you would like to try the hosted environment, you do not need to install CentreStack. However, you still need to manage and apply licenses to your Tenants via the Partner Portal. The hosted environment uses CentreStack's web and cloud storage servers (sync4share.com on amazon EC2 instances with amazon S3 storage buckets).
You can create your Partner Account by clicking on the Try It Free button at www.centrestack.com. This will take you to the registration form.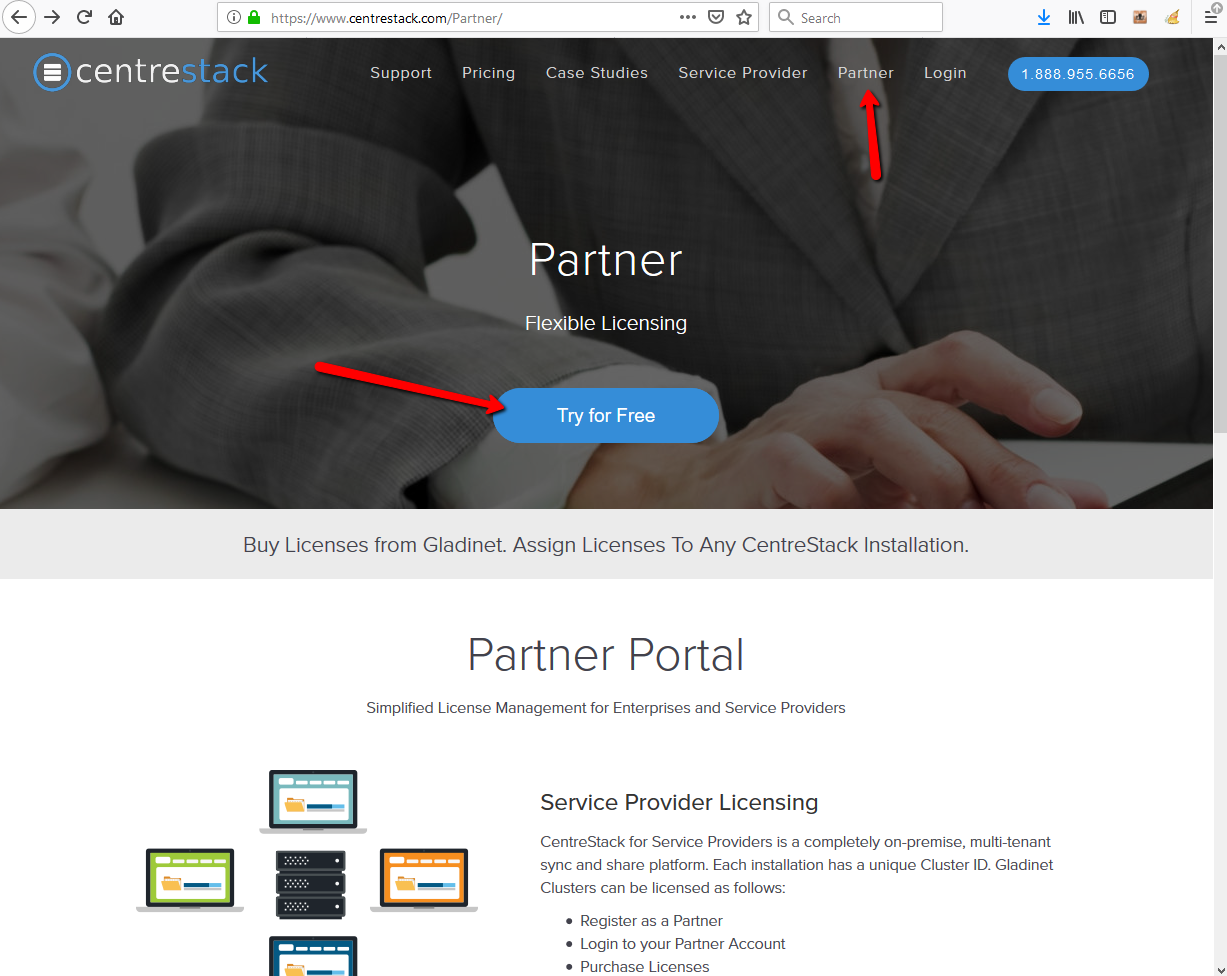 Once you have access to your Partner Portal, you can download the latest Express Web Installer from the Private CentreStack->Downloads page. This installer works for clean or existing self-hosted CentreStack installations. If your web server has an existing CentreStack installation, the installer simply upgrades it without losing any of the customizations or data.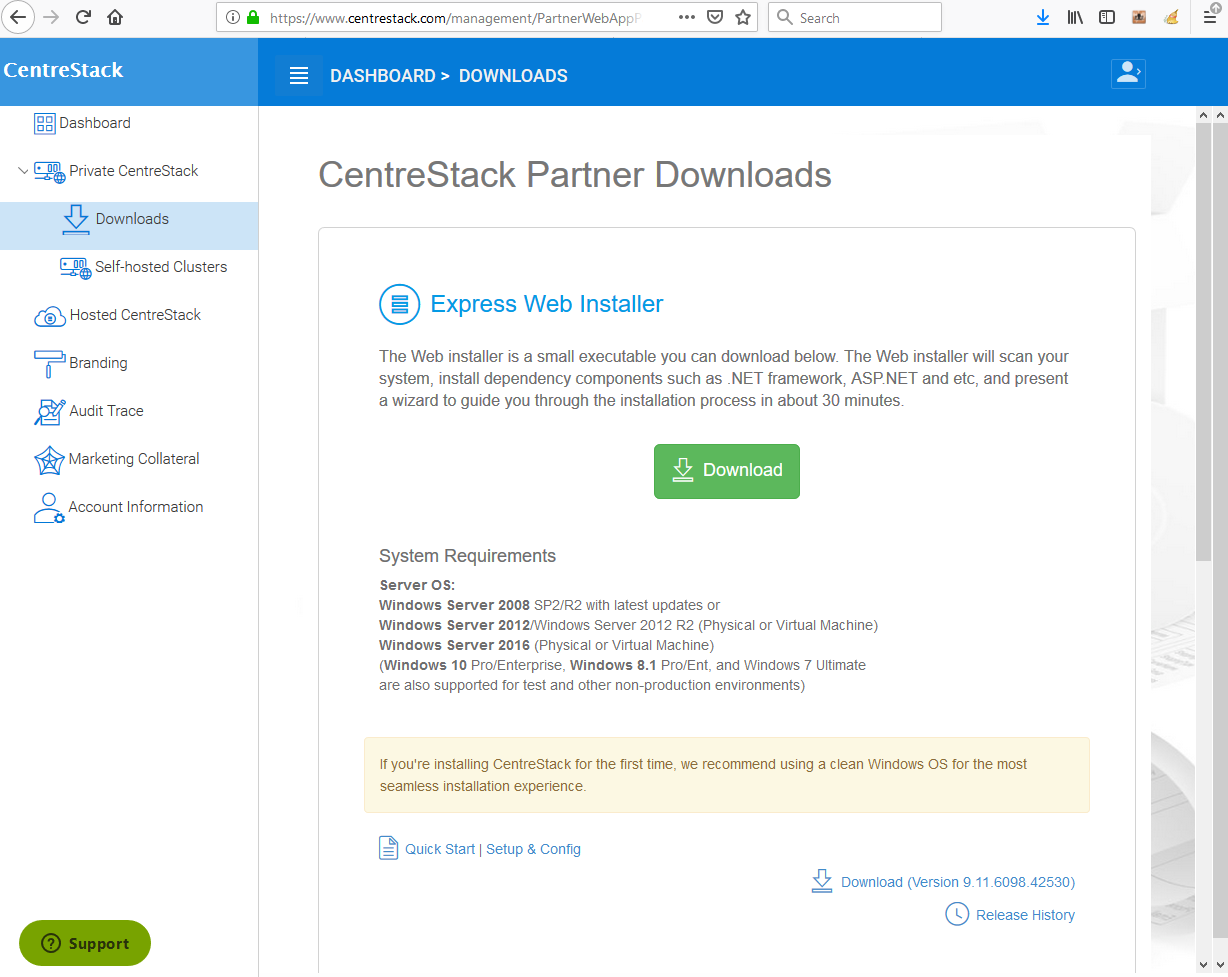 You can also download the same installers from the public Releases History page. However, if you do so, you will need to register your instance manually on your partner portal should you choose to keep the using product after the trial has expired.