With the release of CentreStack version 9.5.5409.41172, the default database engine for the "all in one" deployment has switched to MySQL Community Edition as opposed to Microsoft SQL Server Express Edition. The main reason to make this switch was to avoid the built-in limitations of SQL Server Express Edition (1 GB RAM and 10 GB max database file size). The "all in one" deployment is when the CentreStack web node, the CentreStack worker node and the CentreStack database server are installed on a single server.
For new deployments, when the CentreStack Management Console is run the first time while interactively signed into the CentreStack server, the administrator will be presented with this page which allows them to select which database engine to use: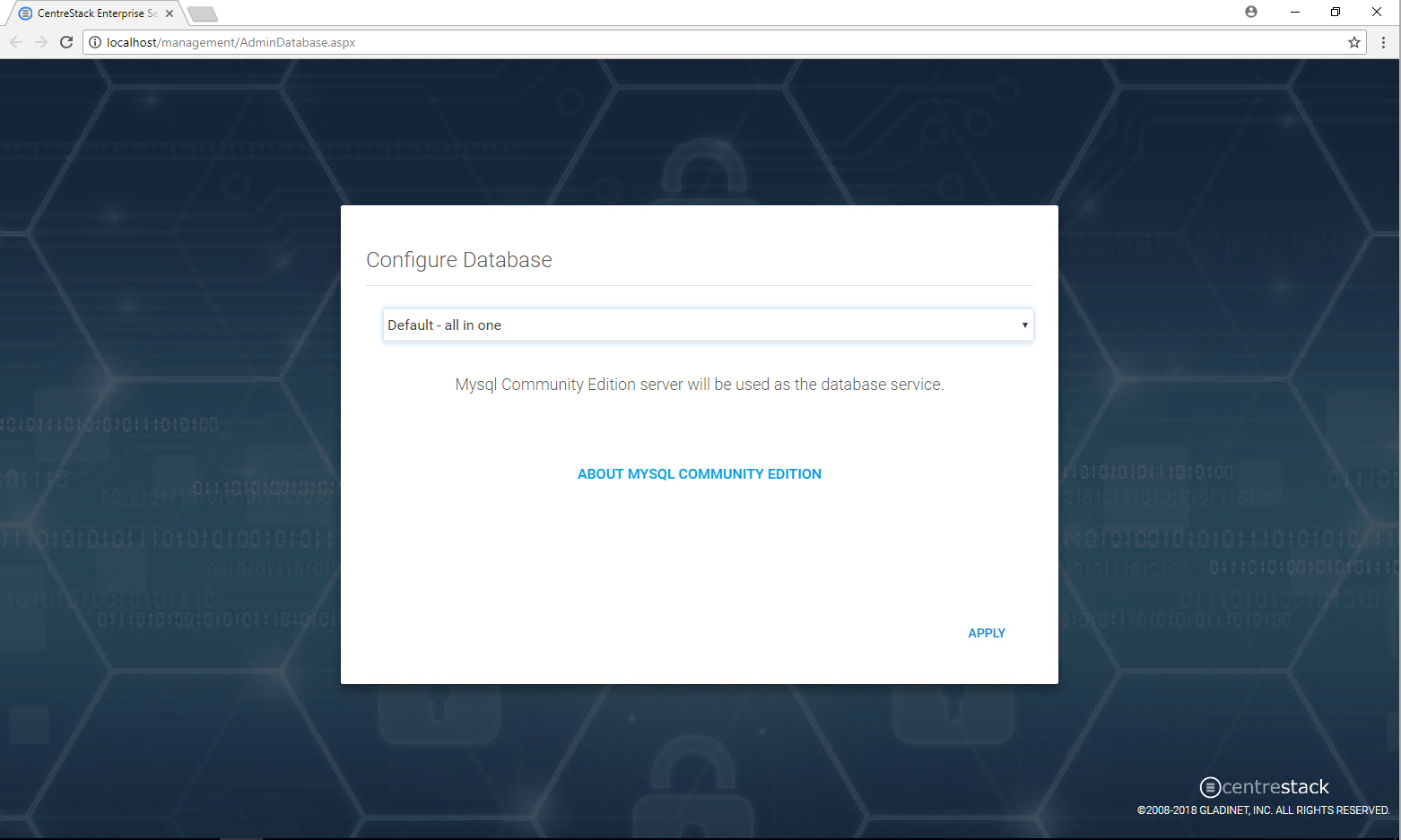 For the "all in one" deployment simply click the APPLY button and MySQL Community Edition will be installed locally and the database will be created. 
If an external database server will be used, click the drop down to expose the supported servers (currently MySQL and Microsoft SQL Server):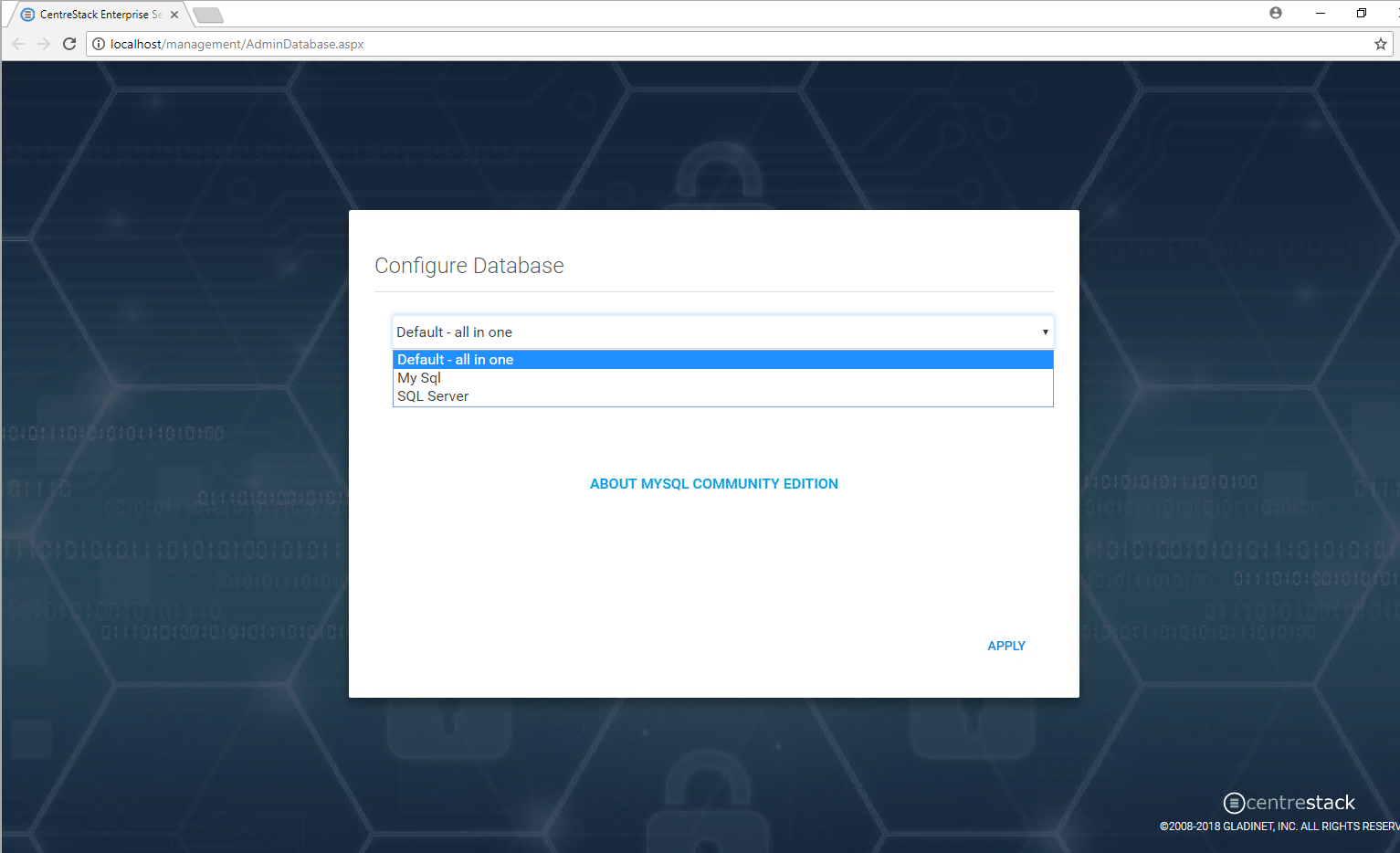 Selecting the MySQL option displays this configuration panel: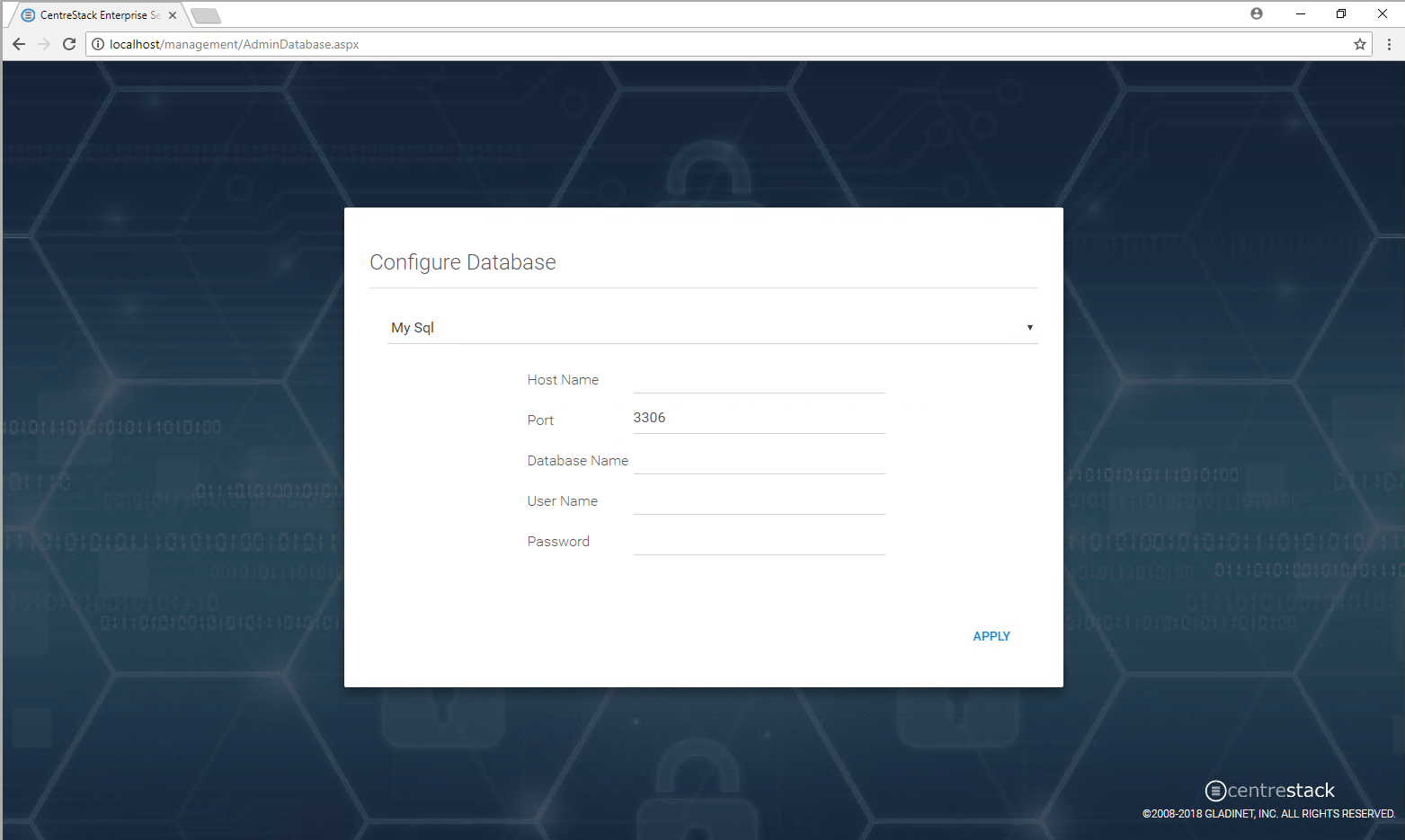 Selecting SQL Server displays this panel: