If you would like to prevent your users from syncing files or folders to the root of their File Browser (Web Portal) or Desktop Client mounted drive (ex.: M Drive), you can achieve this by creating a Role under a Tenant and assigning the role to one or more users or groups. Some CentreStack administrators like to enforce such a role to force the users to save their files and folders in Team Folders only in order to keep all items under collaborative control.
To achieve create the Role, follow these steps:
1-From your Web Portal's Tenant Dashboard, click on the Role Manager icon on the 3-dots menu.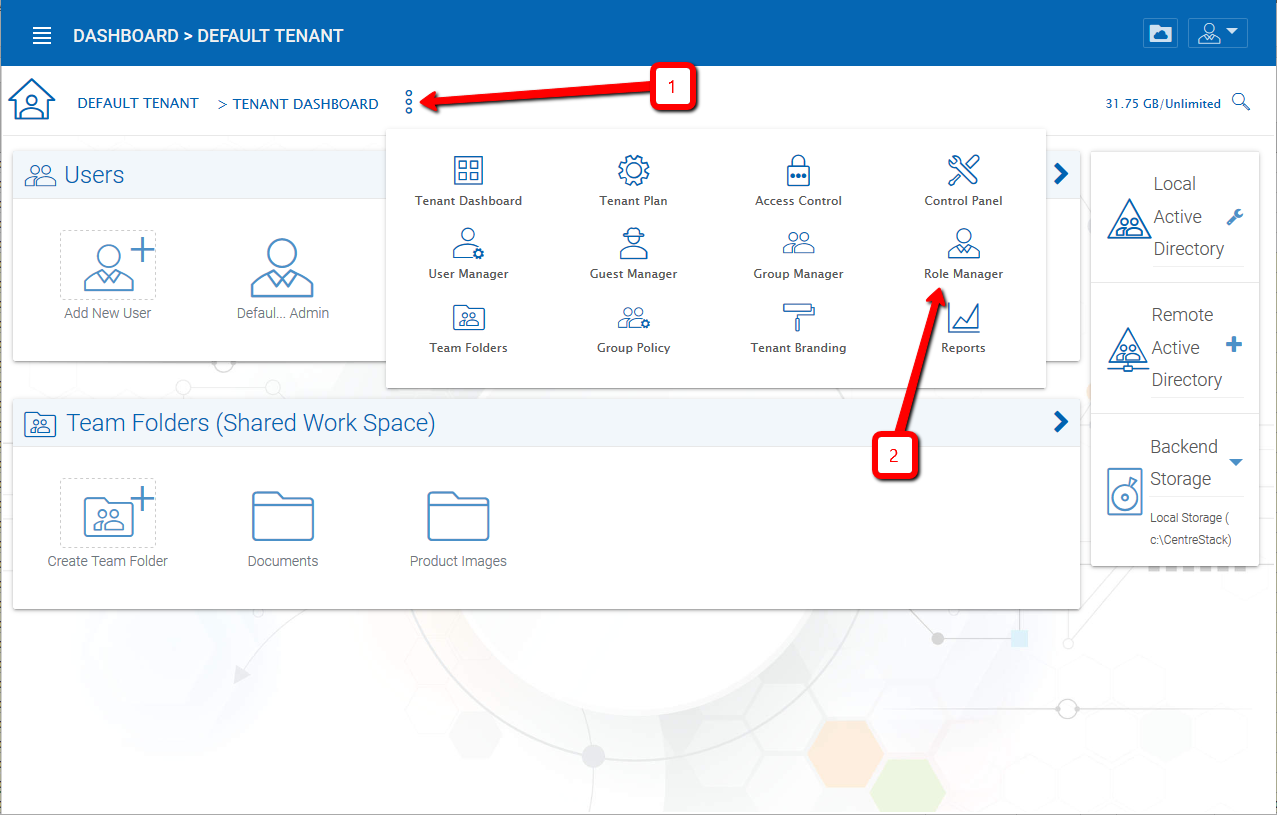 2-Click on the top-left icon to create a new Role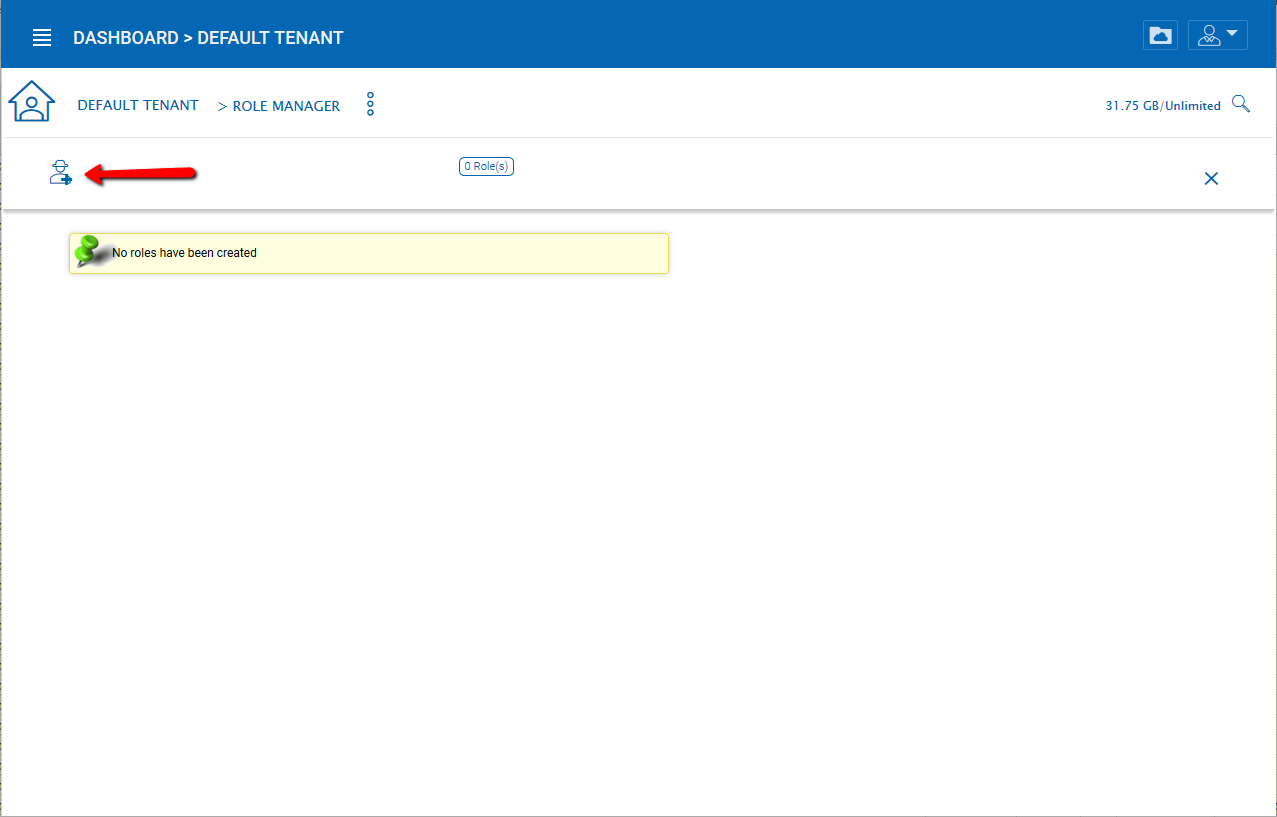 3-Define the Role settings under the Policies tab. Make sure to select the Disable user's home directory checkbox. This is the option that prevents users from creating or uploading items on the root.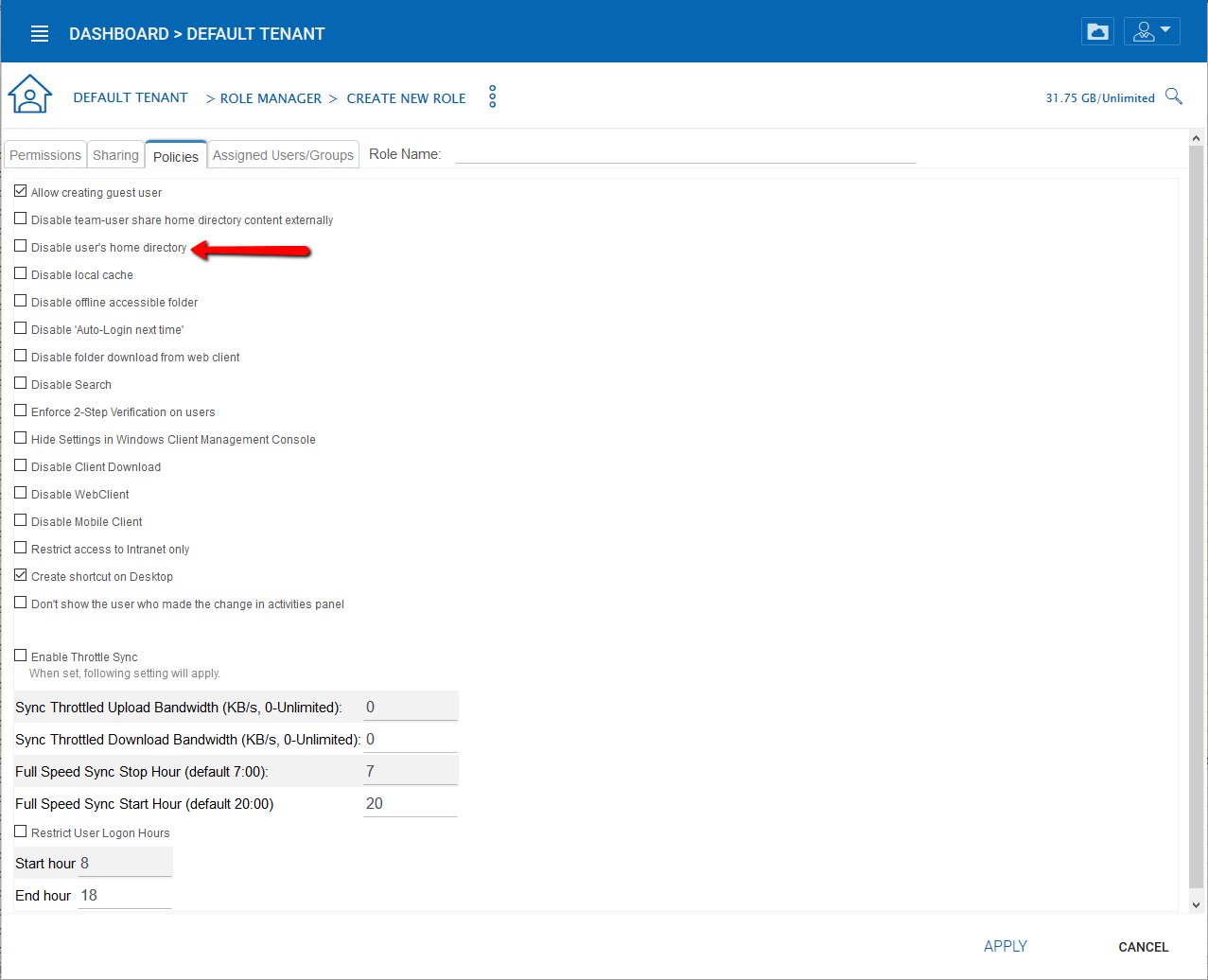 4-Click over to the Assigned Users/Groups tab and assign the Role to one or more entities. Be sure to give the Role a name on the top-left corner before clicking on the Apply button.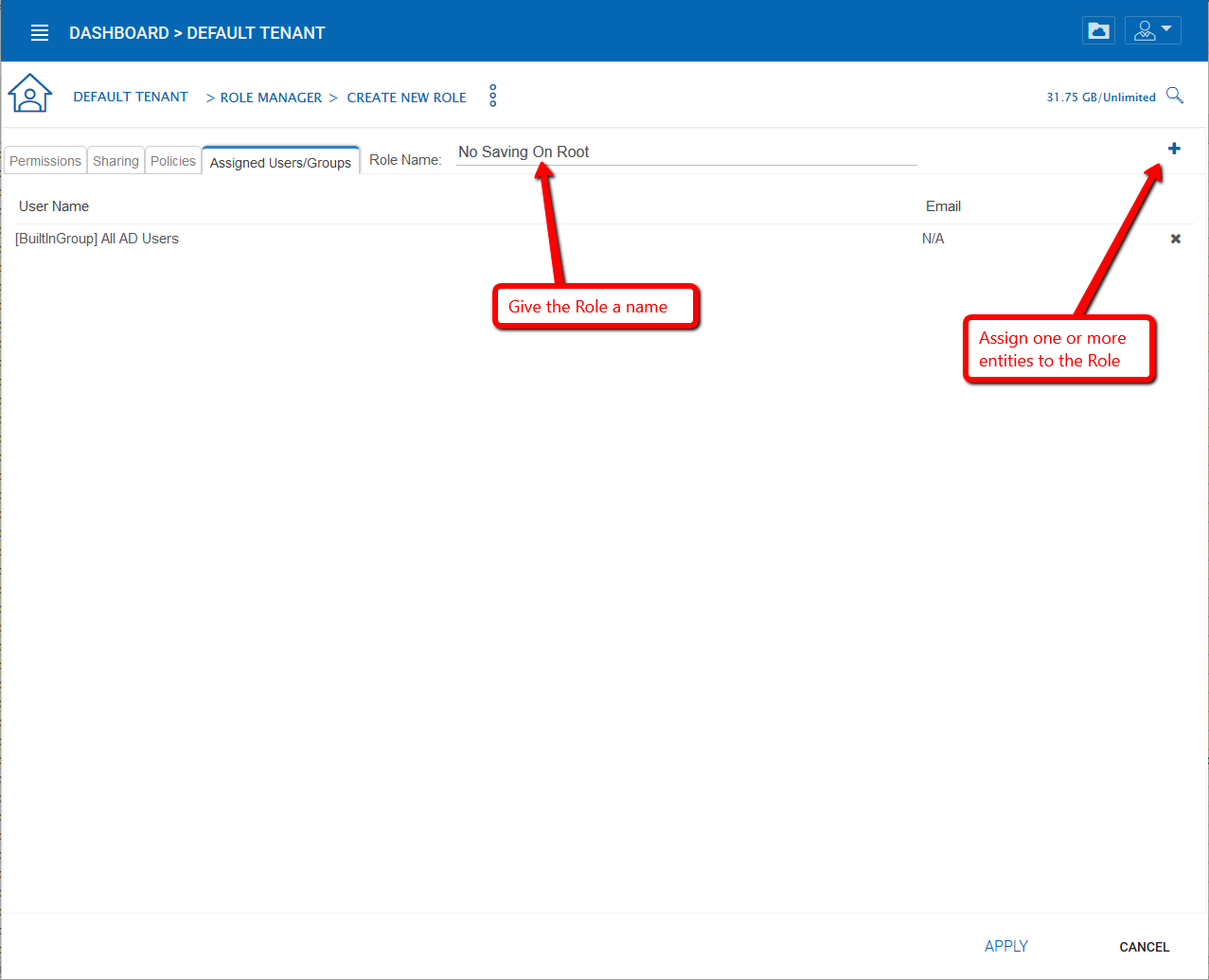 5-Done. Now your assigned users/groups will not be able to create items on the root of the Web Portal, nor the mounted Desktop Client drives.