The CentreStack iPhone client includes a Media Backup feature that can be configured to automatically replicate the photos and videos on your iPhone to your CentreStack storage for secure file sharing. And since CentreStack's encryption keys are only accessible by the tenant administrator, no one else can access that data or give it to the FBI or any other government agency. This provides an interesting alternative to Apple's iCloud since Apple has decided to retain control of encryption keys so they can help users who need help unlocking their data...
To enable Media Backup from a CentreStack enabled iPhone:
1. Select "Settings" from the Cloud Drive.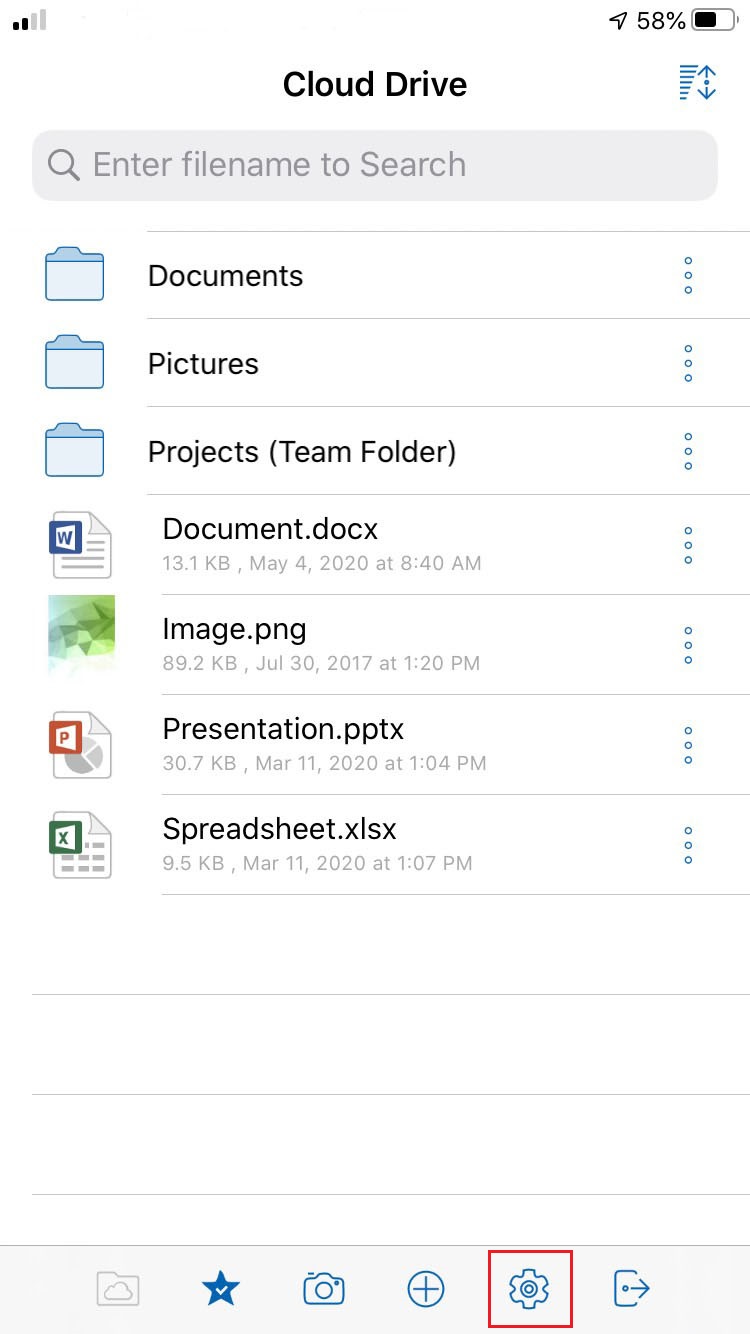 2. Configure the backup settings. You can provide a name for the backup folder which will contain all your photos. It defaults to "MediaBackup". You can also select how the folder will be organized and whether the backup only occurs when connected to a WiFi network.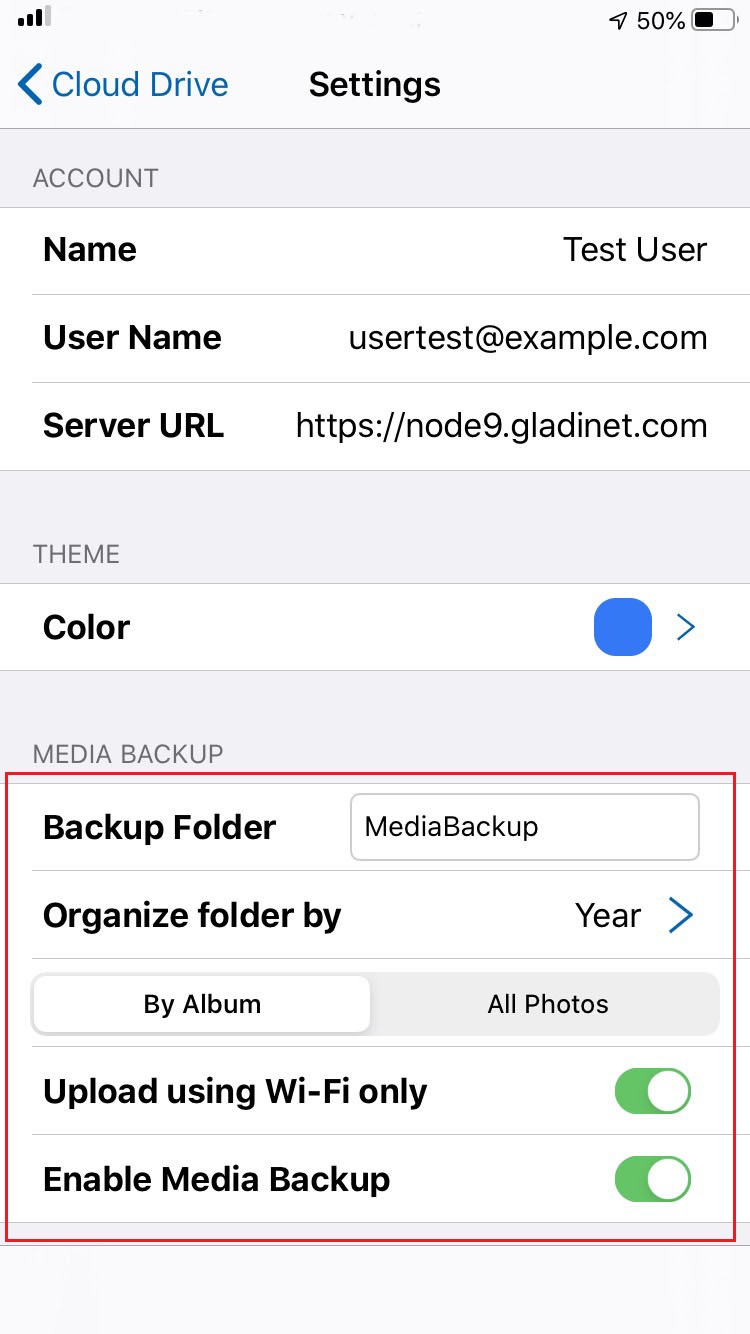 3. In prompted, allow "Cloud Drive" to access your photos.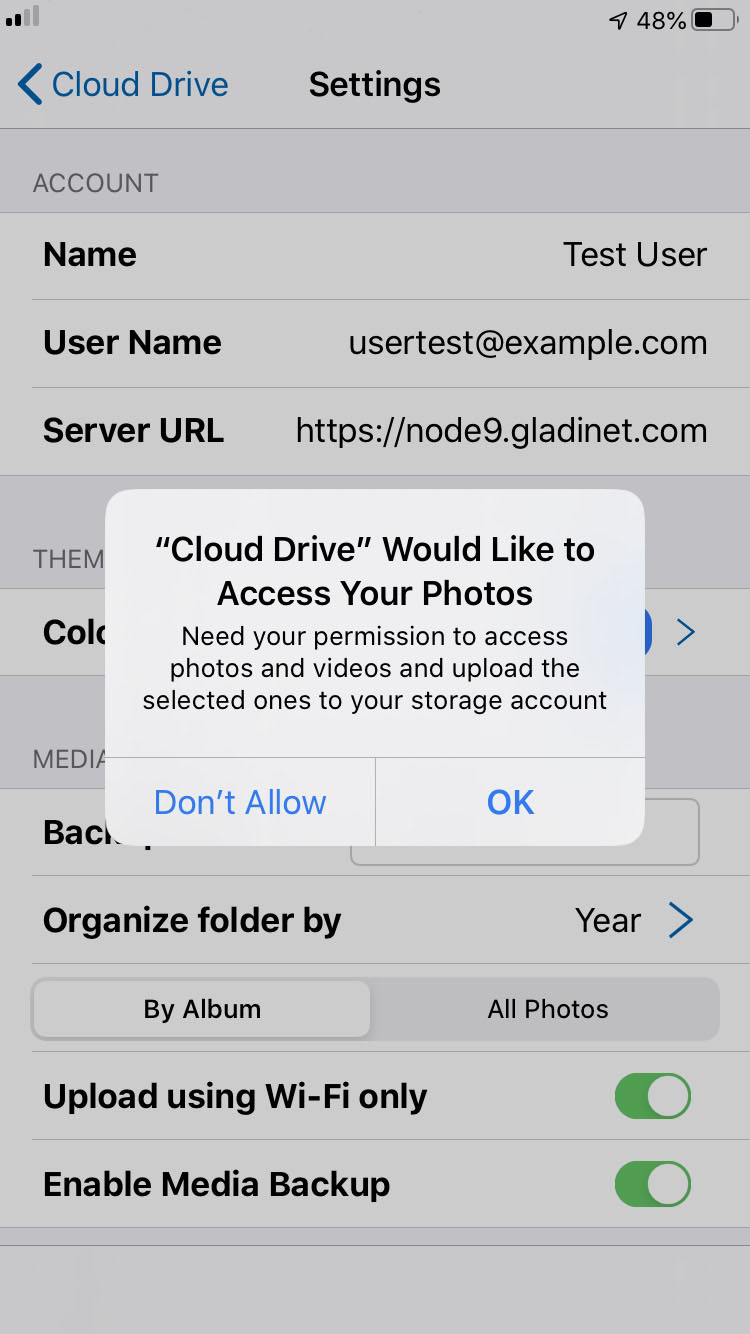 4. A new folder called "MediaBackup" (or whatever name you selected) will be added to your Cloud Drive. It will contain a backup copy of all your photos and videos.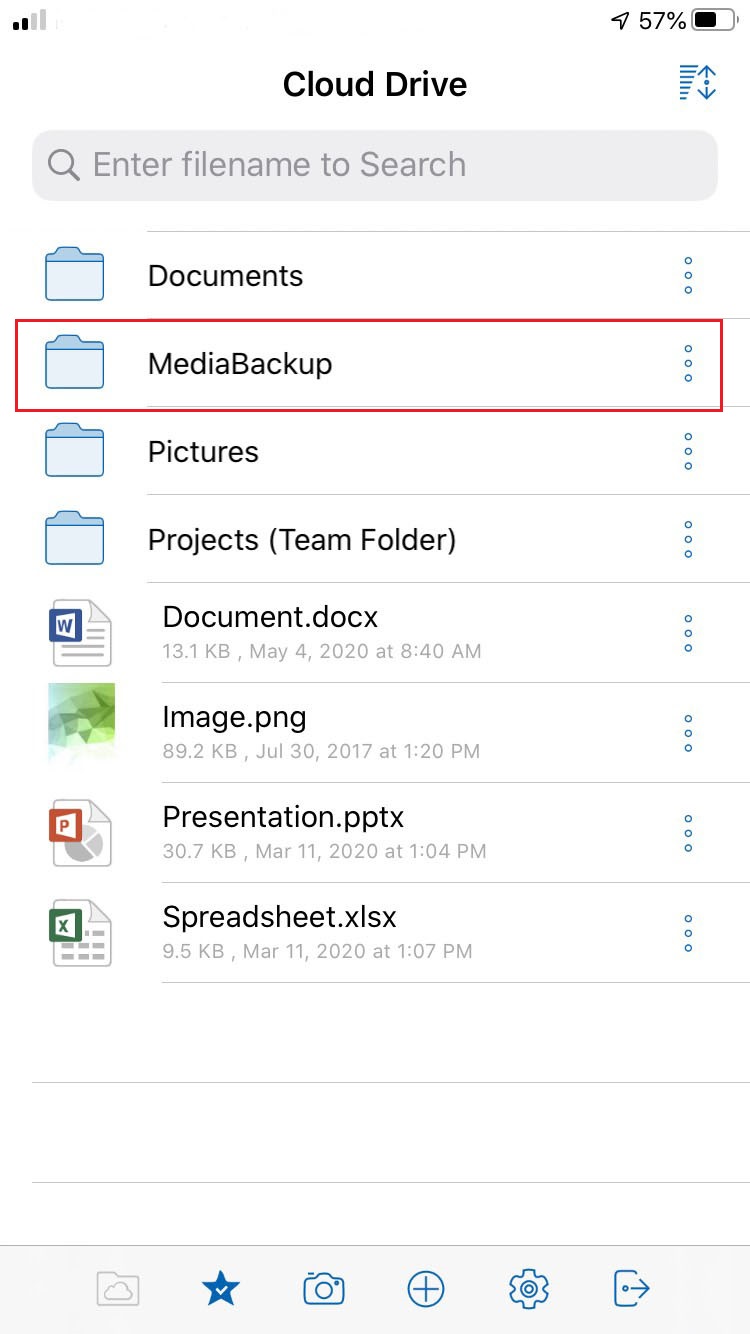 5. Existing photos and new photos will be uploaded to the backup folder that was selected.