CentreStack gives you the option to brand and customize almost every aspect of the user experience. The purpose of this article is to show you where the properties that you specify under General and Web Portal branding are actually displayed on the CentreStack and Desktop Client products. Mobile app and Desktop Client MSI installer branding will be covered in separate future articles.
It is often said that a picture is worth a thousand words, so here is are some screenshots that explain where everything goes. Hover your mouse over the picture to enlarge the details. Alternatively, you can open the full-sized picture in a new browser window.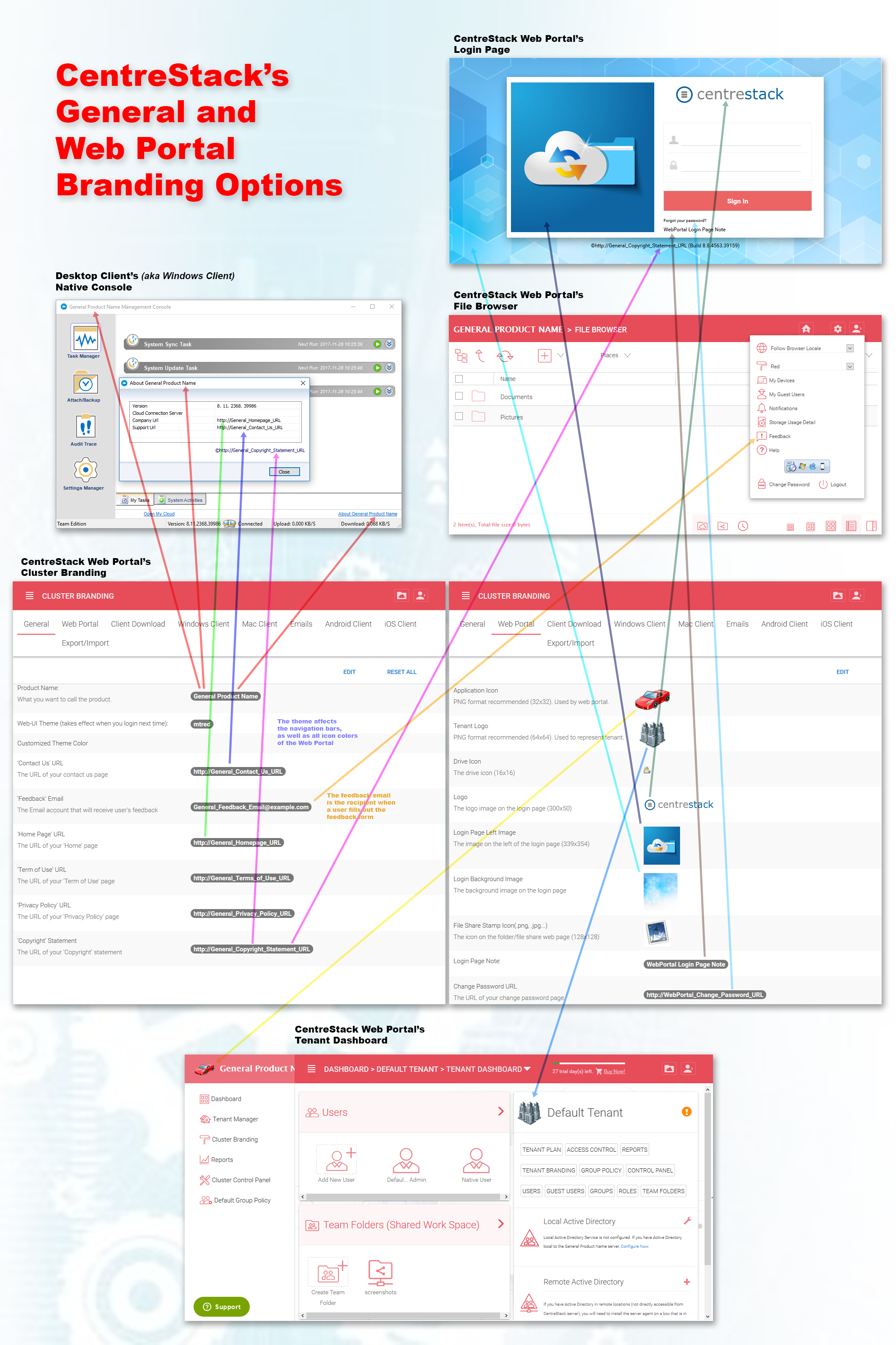 If you have any questions, please send us an email at support@gladinet.com.