Gladinet provides hosted solution on sync4share.com. Here, Gladinet provides the service, including storage. Customer can setup a hosted tenant on sync4share.com and start to use cloud storage immediately.
To create hosted tenant and manage licenses, check KB article here: https://support.centrestack.com/hc/en-us/articles/15405220858267-Manage-Hosted-Centrestack-Centrestack-Online-licenses
By default, hosted tenant can not attach external cloud storage. When create a new team folder, only see the option to use Existing Tenant Storage and Remote File Servers (using Server Agent).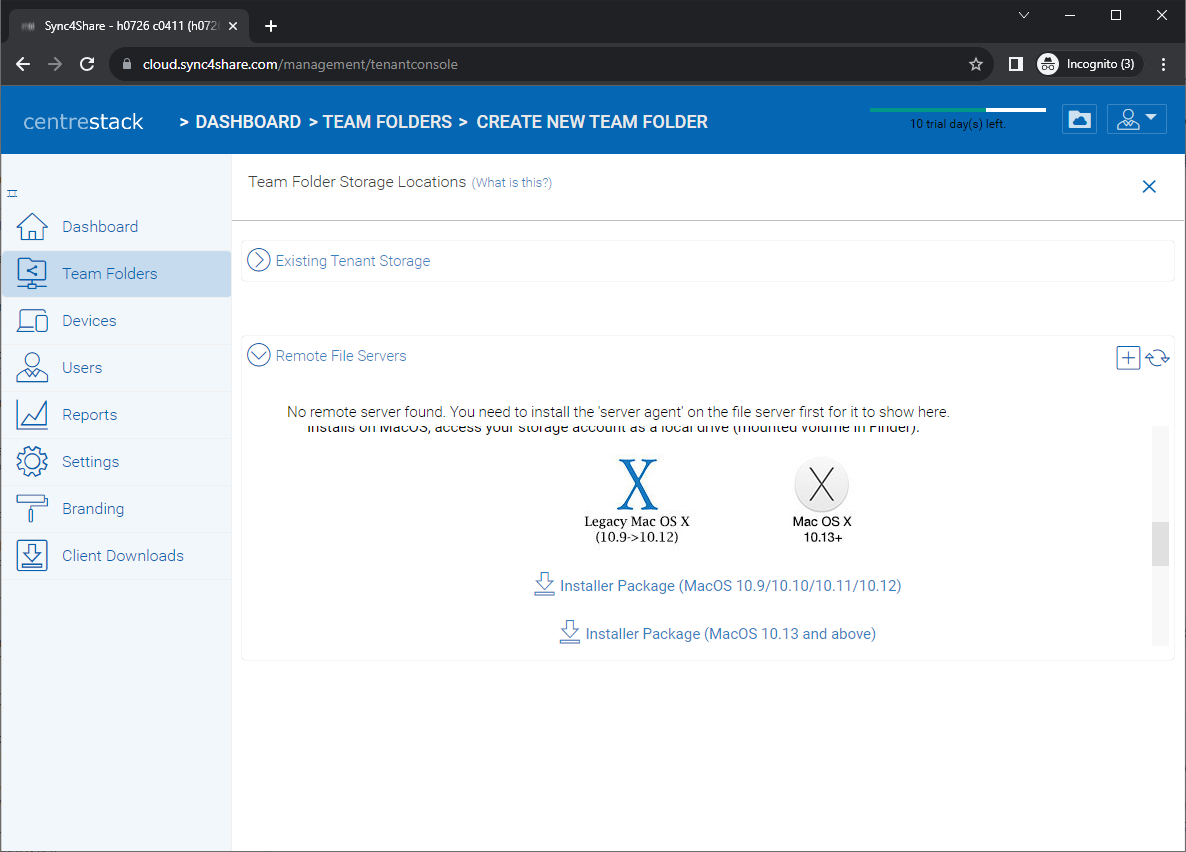 Parnter admin can enable the hosted tenant on the partner portal.
login the partner portal. https://www.centrestack.com/management/PartnerLoginPage.aspx
On the partner portal, open left menu and go to Hosted Centrestack.
See the hosted tenant here. Click the top right corner and select 'Manage Tenant'
In tenant dashboard, go to Access Control and enable the setting 'Allow tenant to attach external cloud storage'. Save the setting.
Now, as tenant admin on sync4share.com, when creating a new team folder, see the option to attach cloud storage like Amazon S3, Azure Blob, etc. etc.
Admin can attach external cloud storage, publish it as team folder to allow users to access.