Once you have your self-hosted CentreStack up-and-running, you should periodically install the latest updates to ensure that you have the latest bug fixes and enhancements. CentreStack releases updates on a weekly basis, so you should not let your installation fall behind more than a month or two. By always having a recent version, you ensure that the CentreStack team can help you in case you need to request a support ticket.
Before the upgrade, please make a backup of the Centrestack server if possible. Can also make a backup of the Centrestack installation folder to another location, in case you want to restore back.
The Express Web Installer works for both new and existing installations. If the installer detects the presence of CentreStack, it will proceed with an upgrade instead of a new installation. Please log in to your Partner Portal at www.centrestack.com and expand the "Private CentreStack" menu. Download and execute the MSI file on the CentreStack server.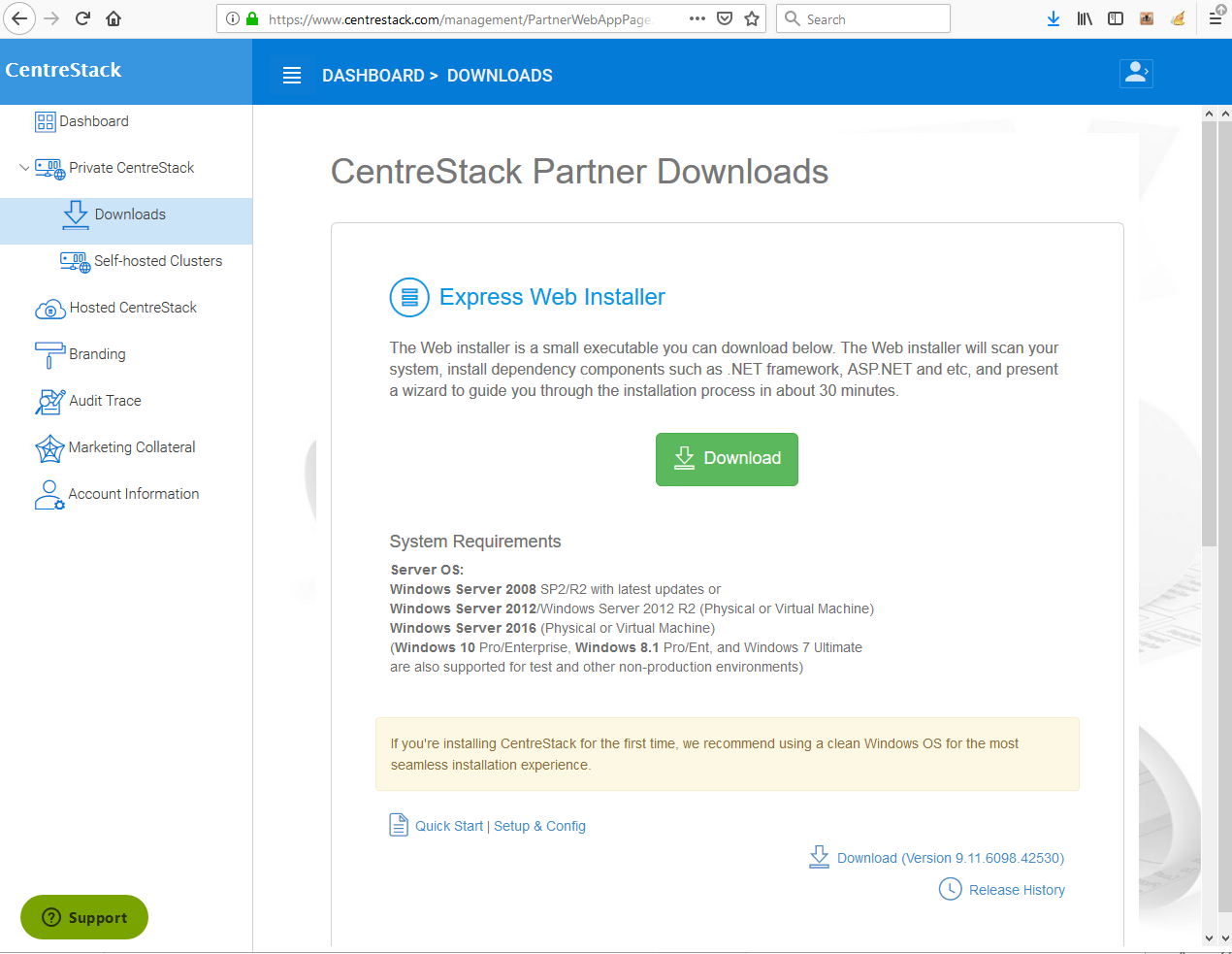 Some administrators prefer to upgrade their CentreStack nodes via command-prompt scripts, instead of running the GUI installer (graphical user interface). Aside from more granular control, scripts allow you to use a remote management tool and manage multiple servers more easily.
From the Other Downloads section on the bottom of the page, you can download a zipped package. Please follow the steps in the Upgrade Instructions file to unzip and apply the upgrade manually on the CentreStack server.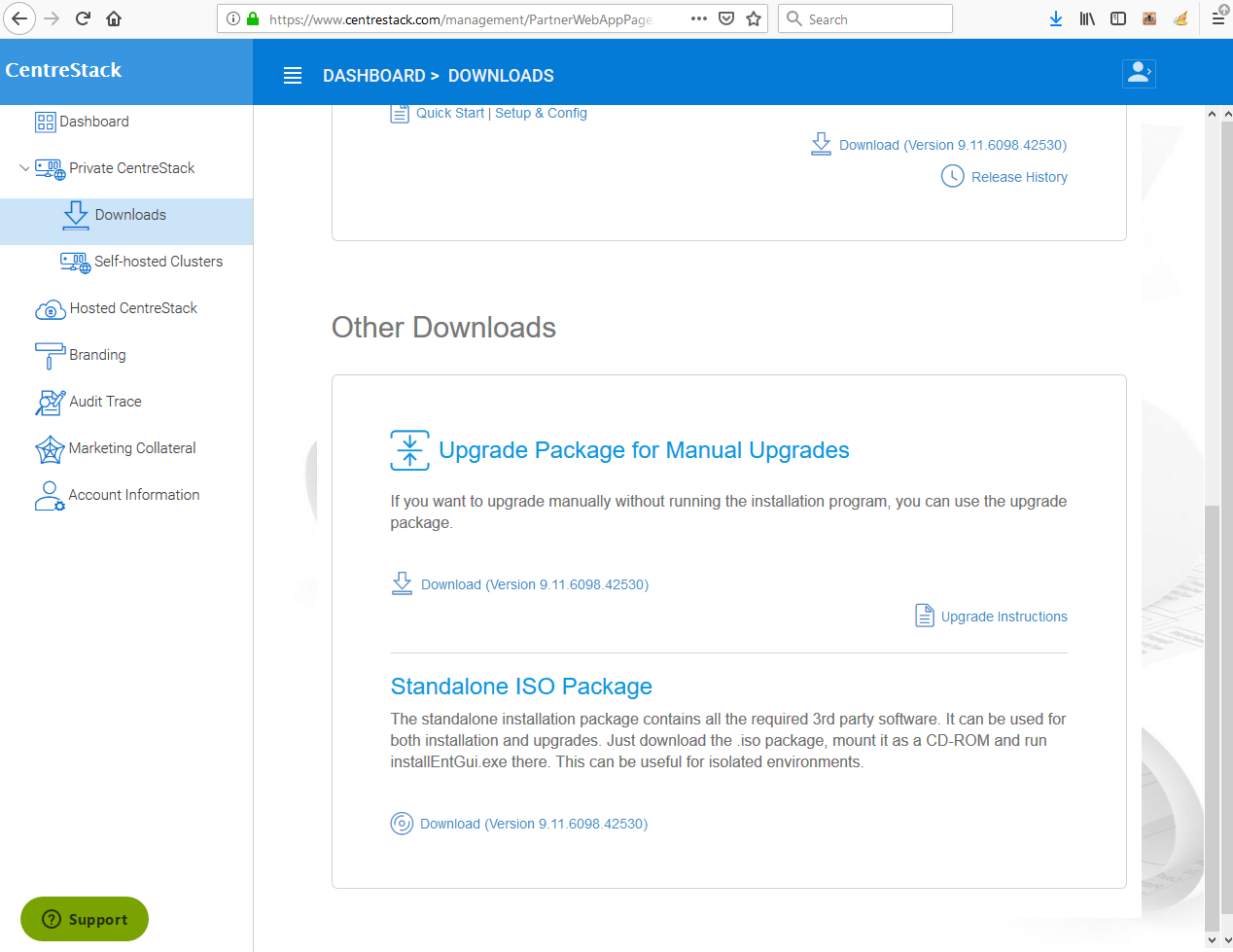 The latest installers can also be found on the CentreStack Releases page along with a useful list of improvements and bug fixes.
Regardless of how you upgrade, once the process is finished, you can log in to the Cluster Manager and publish the new Desktop Clients and Server Agents for all the users. For more information about this feature, please see the auto-upgrade article.