By default, the Windows Client doesn't support file/folder shortcuts. That's because on the cloud, we can't guarantee the shortcuts will always be valid. Let's say one user creates a shortcut from his/her computer and points it to a local file. If the shortcut is then uploaded to the cloud, when the user accesses the Windows Client from a different computer, the shortcut will not work unless both computers have exactly the same files and folder structures. Furthermore, if the shortcut is broken, Windows Explorer will aggressively try to resolve the broken shortcuts paths and will slow down the Windows Client in the process.
Users who only access their cloud files from the same computer/device may still want to store their shortcuts on the cloud. If this is the case, log in to the Tenant Dashboard (as a tenant administrator) and enable the "allow shortcuts" from the cluster or tenant's Group Policy's Client Setting Manager page. Restart the Windows Client for the setting to take effect.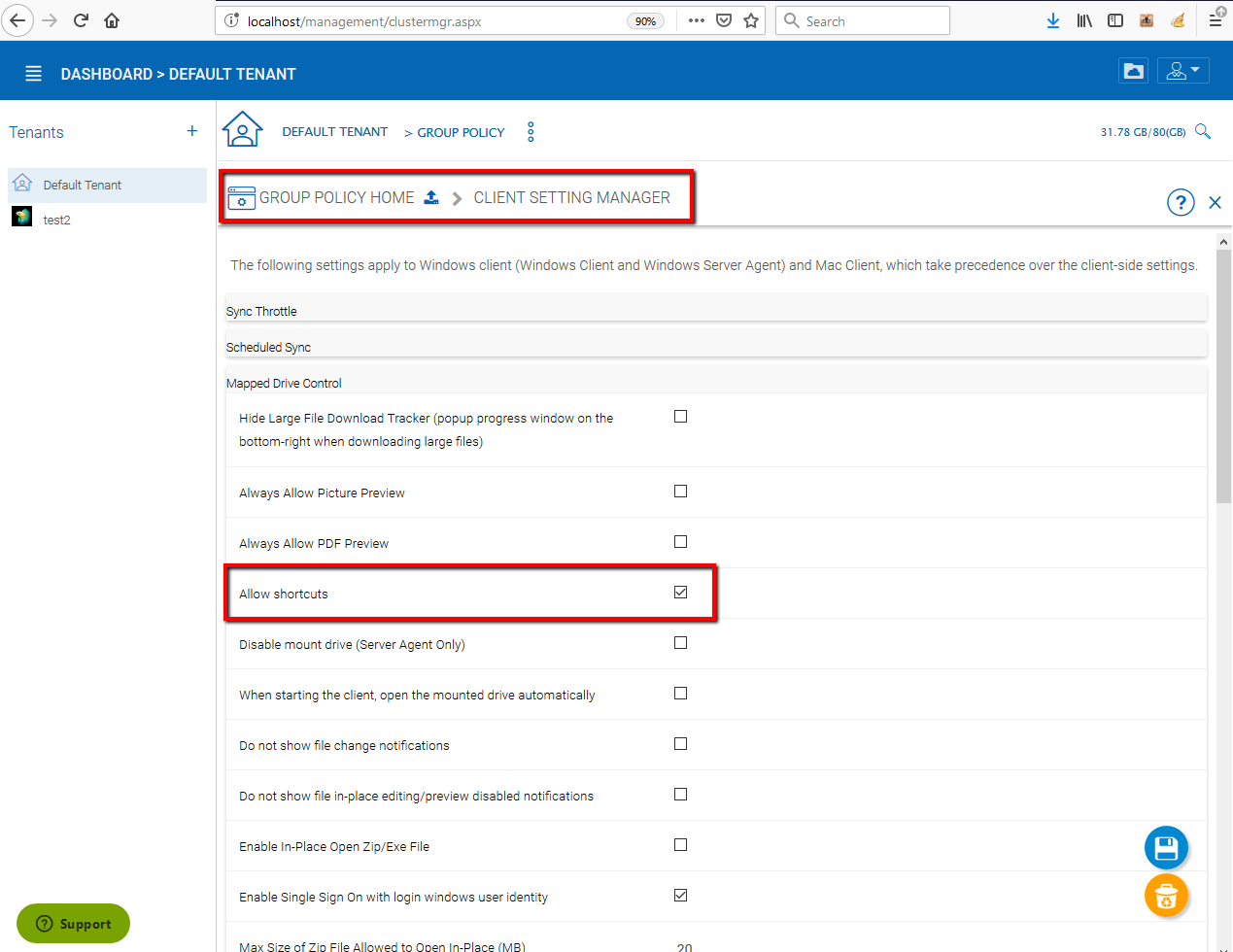 Warning: This setting might slow down the performance of the Windows Client, especially when there are invalid shortcuts.