Windows client users will always access the cloud data from the mounted windows client drive. However, in some cases, the user may need to access the Centrestack web portal.
1. The obvious way is to open the local browser, visit Centrestack login URL and login.
With windows client running, can switch to web portal quickly.
2. User can click the windows client systray icon. Here, on systray menu, click the 3 vertical dots on top right corner to open the action menu. Here, select 'Web Portal'. The client will launch the default browser and show the root of the user's account.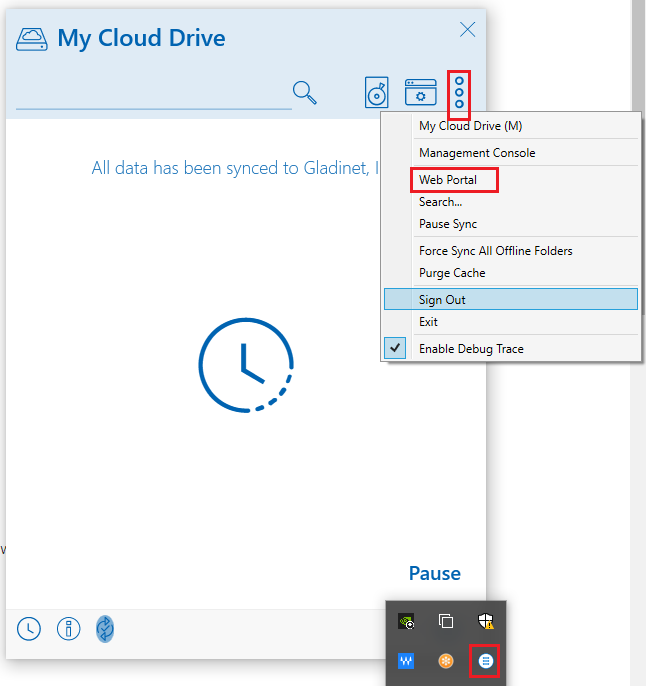 3. From windows client drive, user can right click a folder and select 'Open in Web Browser'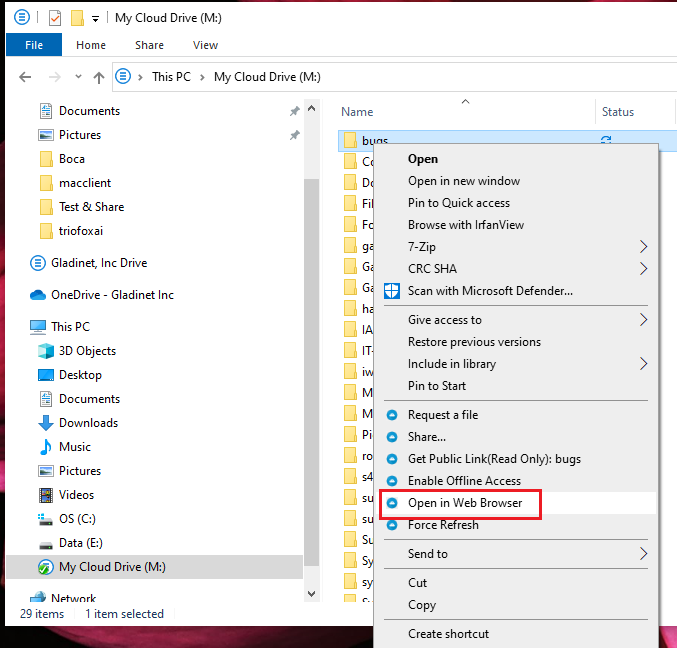 It will open the default browser and show the content of the selected folder directly.