If when you try to access the File Browser or Management Dashboard using the Safari Browser on an Apple Mac OSX machine the icons and fonts do not render correctly, you have come to the right article.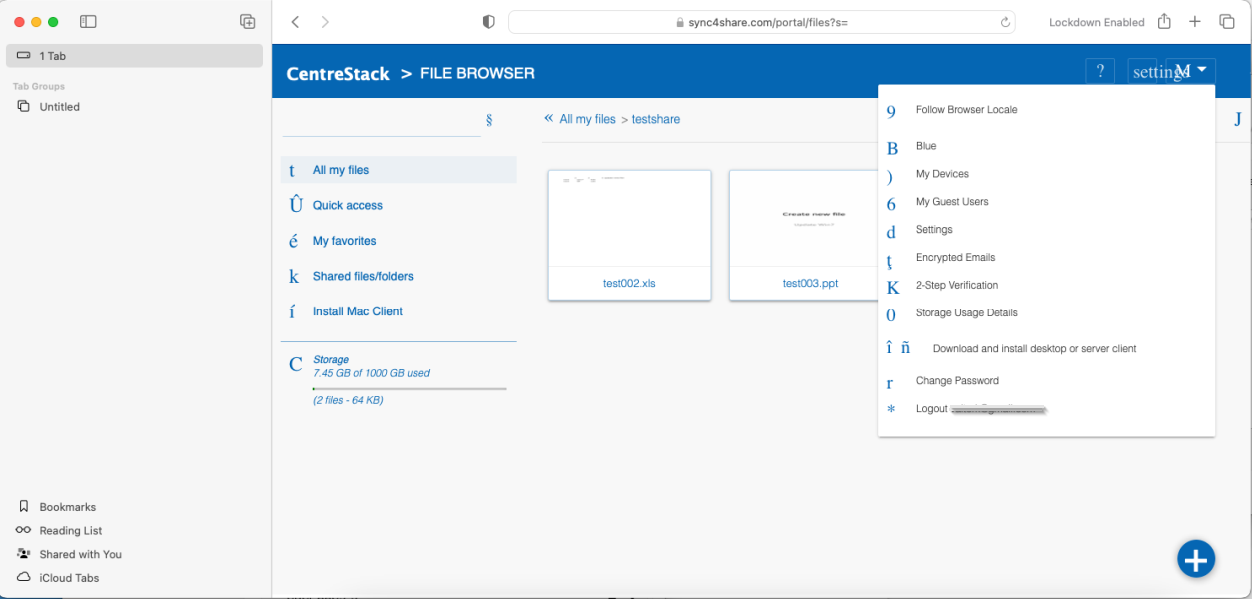 This problem happens if the domain is being restricted with the lockdown mode setting, so the fonts required for proper display are blocked from download by Safari. For more information about this setting, please visit: https://support.apple.com/en-us/HT212650
Here is how to fix this issue.
Step 1
Open the Safari menu -> Settings... then go to the Websites tab. Scroll down on the left-side until you see an option for Lockdown Mode.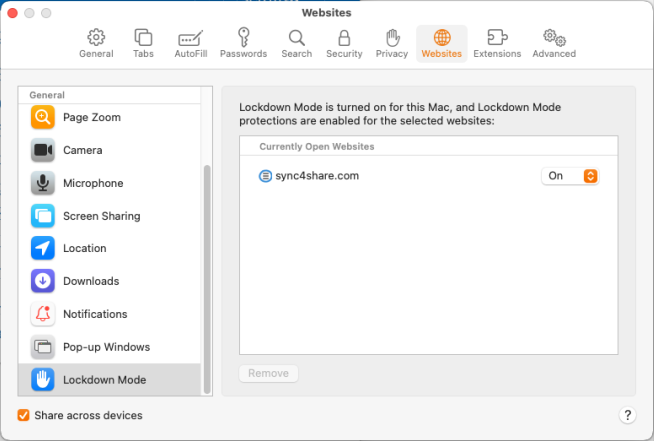 Step 2
Turn the setting off for the domain in question.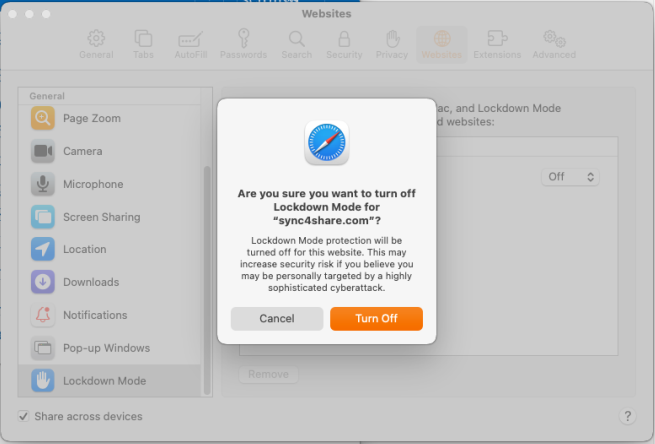 Step 3
After you turn Lockdown Mode off, the website will refresh automatically and display correctly. You will see Lockdown Off on the top-right side of the browser.