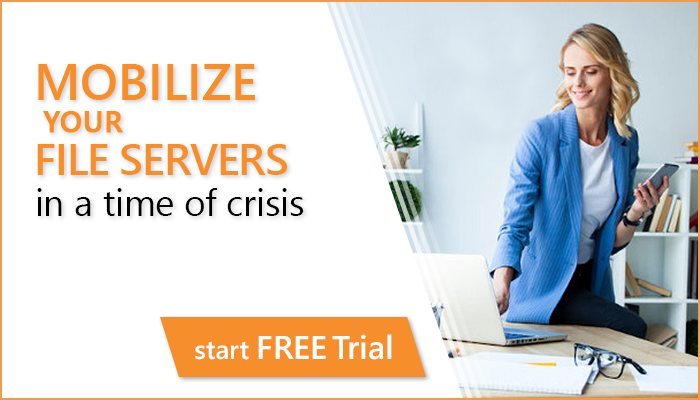 Sometime in early 2019, Adobe released an Adobe Acrobat Reader DC update that disrupts some users of the CentreStack Windows Client. This article is applicable to you if you are getting one of the following error messages when attempting to open a PDF file from the Windows Client mounted drive.
1-There was an error opening this document. Access Denied.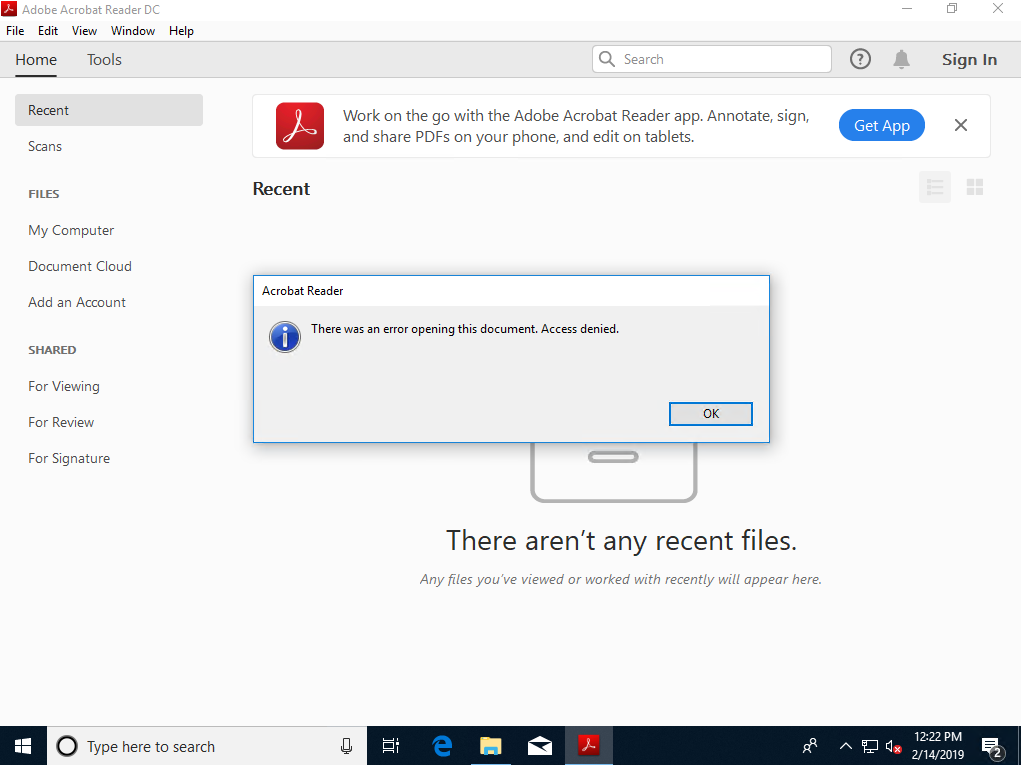 2-There was an error opening this document. The disk containing this file is not available.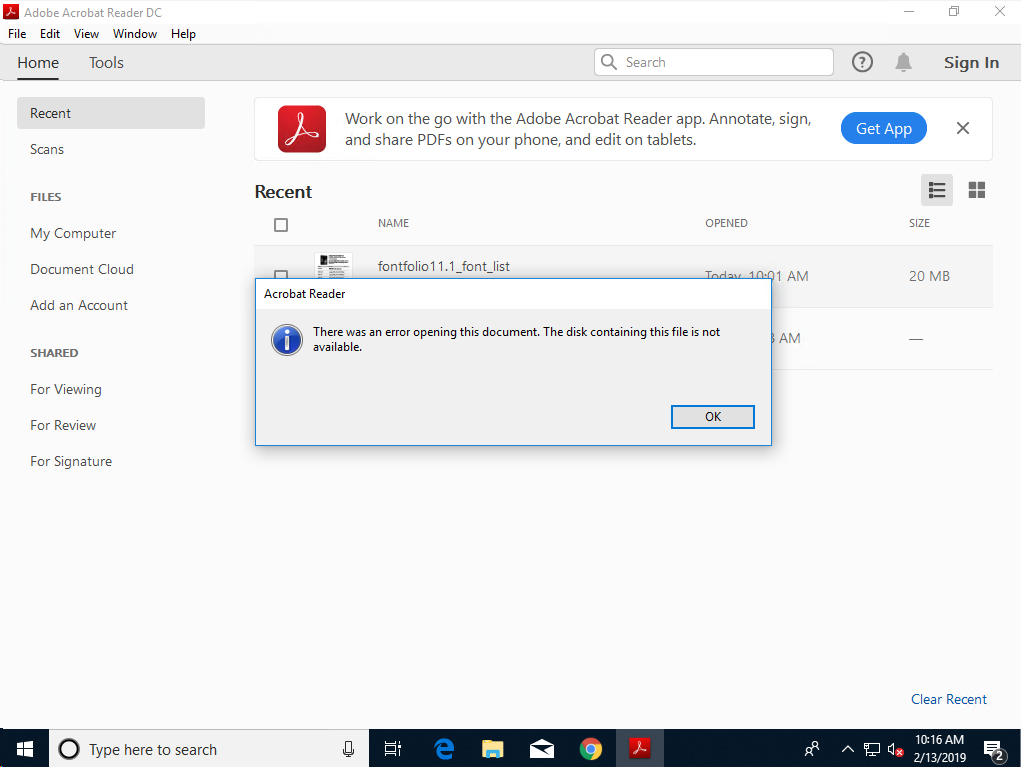 I believe error #1 happens if your windows client access point is an external IP address or website URL. Error # 2 happens if your access point is a local IP address, or the localhost domain.
The cause of this error is an Adobe Acrobat enhanced security setting that forces documents to open in a sandbox. As a result, the document will not download from the CentreStack cloud to it's proper local cache. This cache is usually in the user's Windows local profile by default.
Solution
To fix the problem on Adobe Acrobat Reader DC version 2019 and above, please go to the Edit->Preferences->Security (Enhanced) page and uncheck the setting that says "Run in AppContainer" under the Sandbox Protections heading.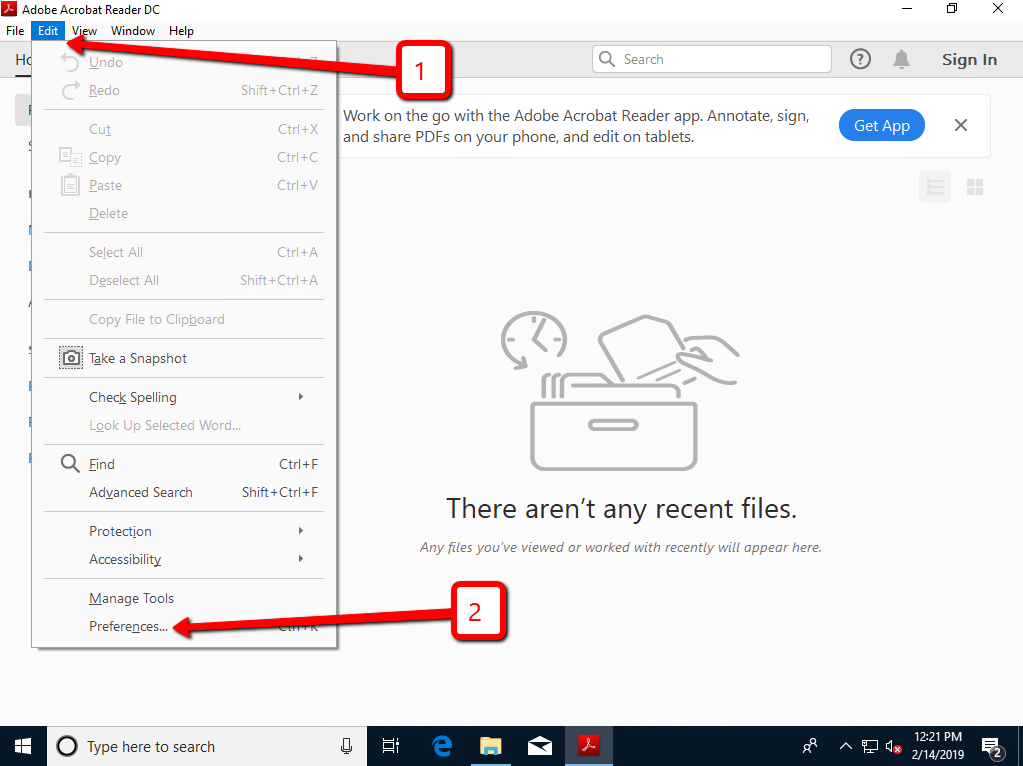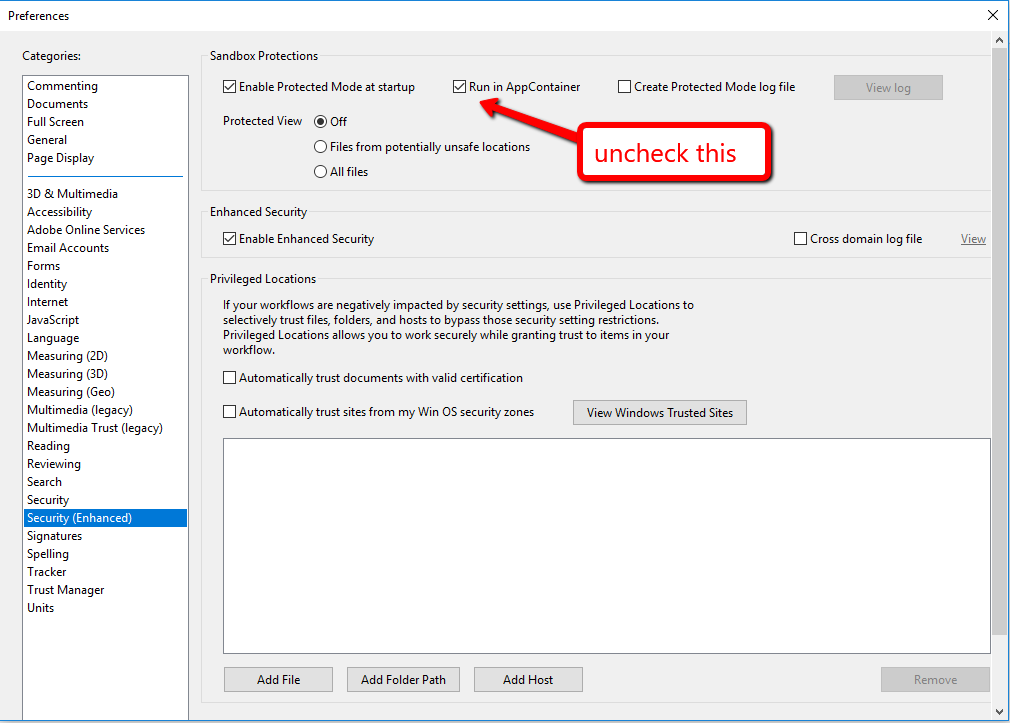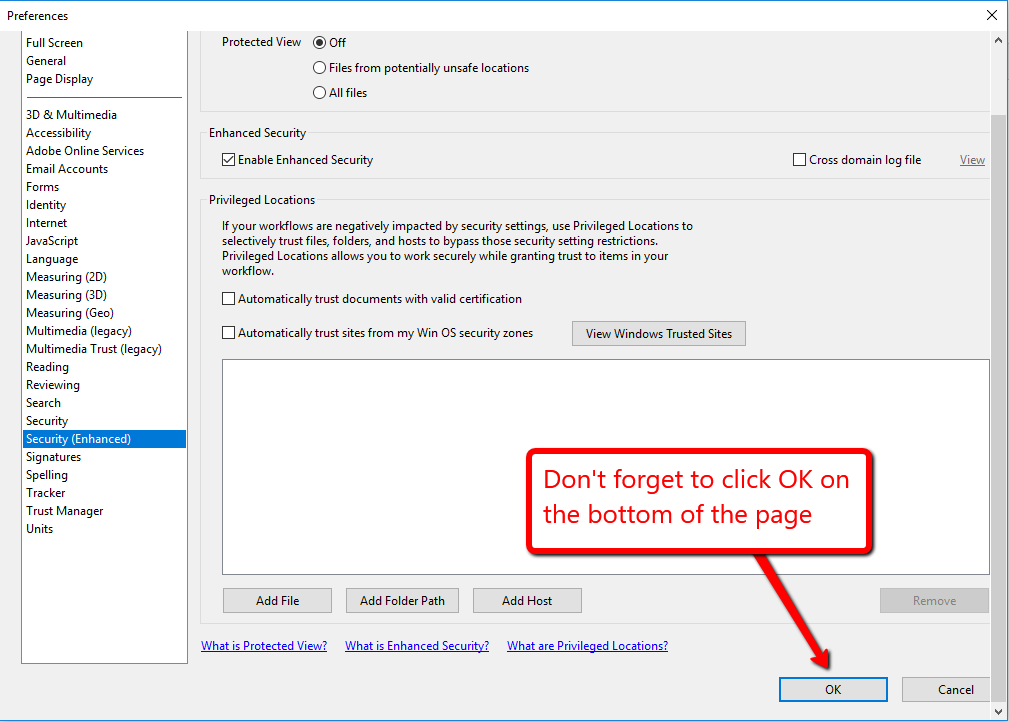 After restarting Adobe Acrobat Reader, you will be able to open PDF files directly from the Windows Client mounted drive again. Please see this page for more information about the sandbox protections settings: https://www.adobe.com/devnet-docs/acrobatetk/tools/AppSec/sandboxprotections.html
If you have any other issues or the problem persists, please open a support ticket by sending an email to ticket@gladinet.com. Be sure to include your operating system type and version, and the Acrobat Reader version, which can be found on the Help->About Adobe Acrobat Reader...