When setting up a new instance of CentreStack, you may get an error when you try to edit an image on the File Browser with the Pixlr editor.
The error is:
Alert
An error has occurred, please try later!
[IOErrorEvent type="ioError" bubbles=false cancelable=false eventPhase=2 text="Error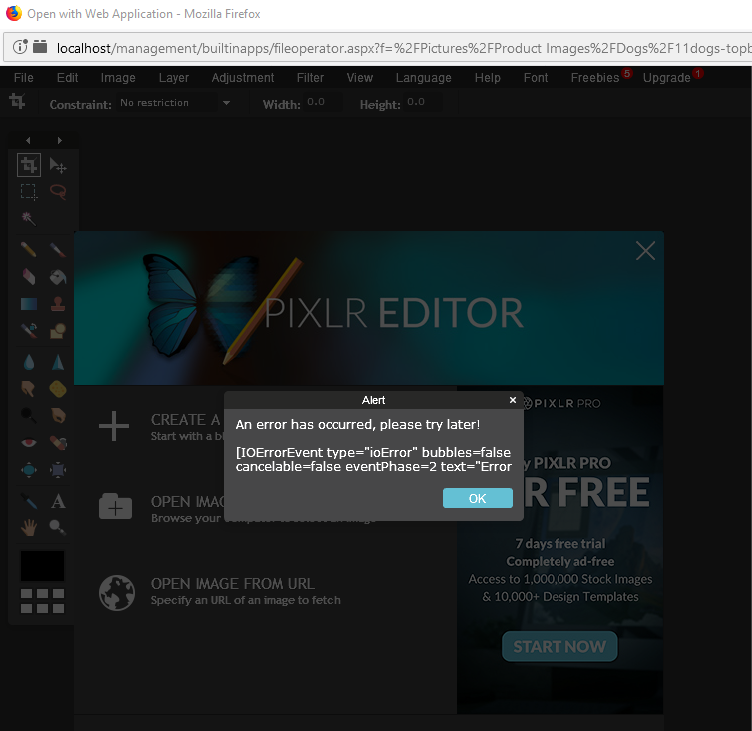 This error occurs if you try access CentreStack internally on the network and the external domain has not been set up. Basically, pixlr.com is saying that it cannot access the cloud image due to the CentreStack domain not being accessible from the outside world.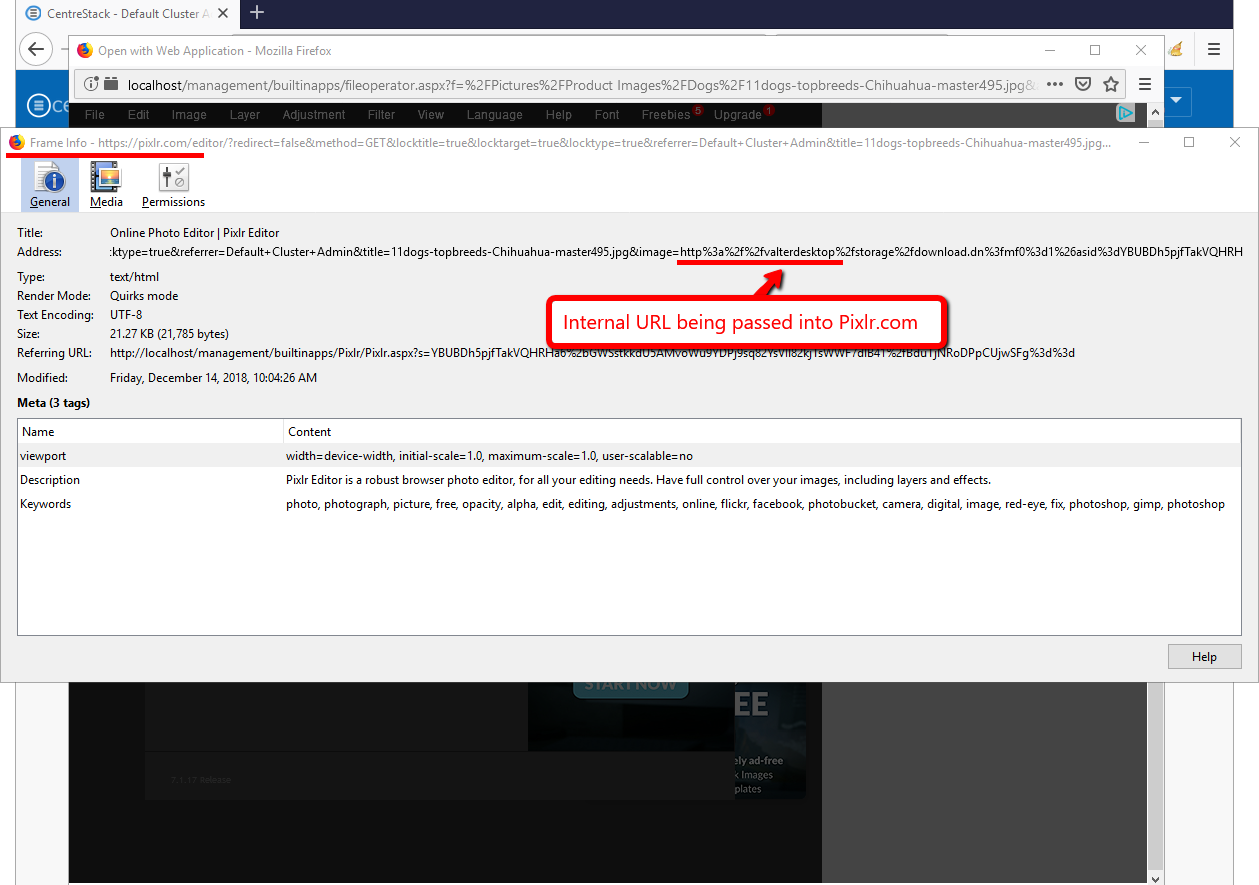 To fix this, go to your Cluster Control->Worker Nodes and Edit your Cluster's External URL.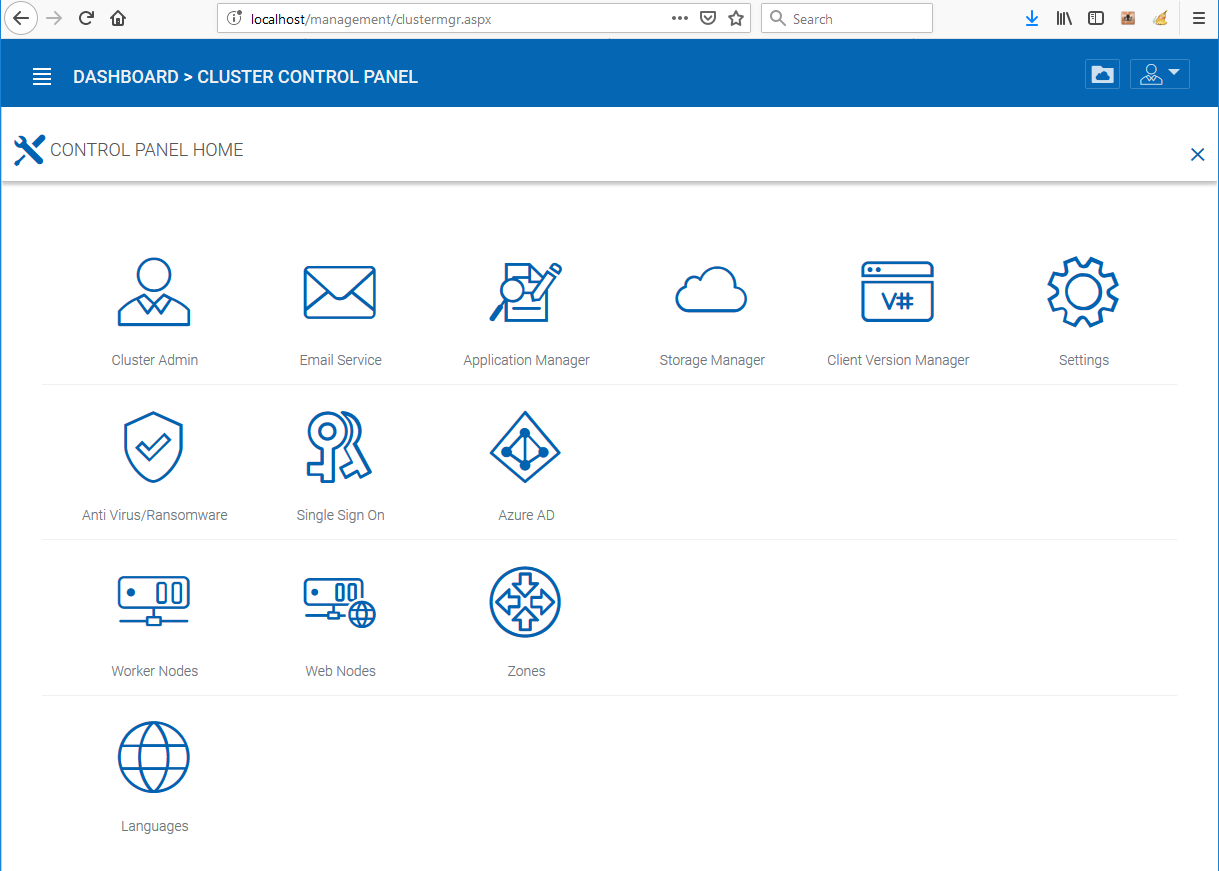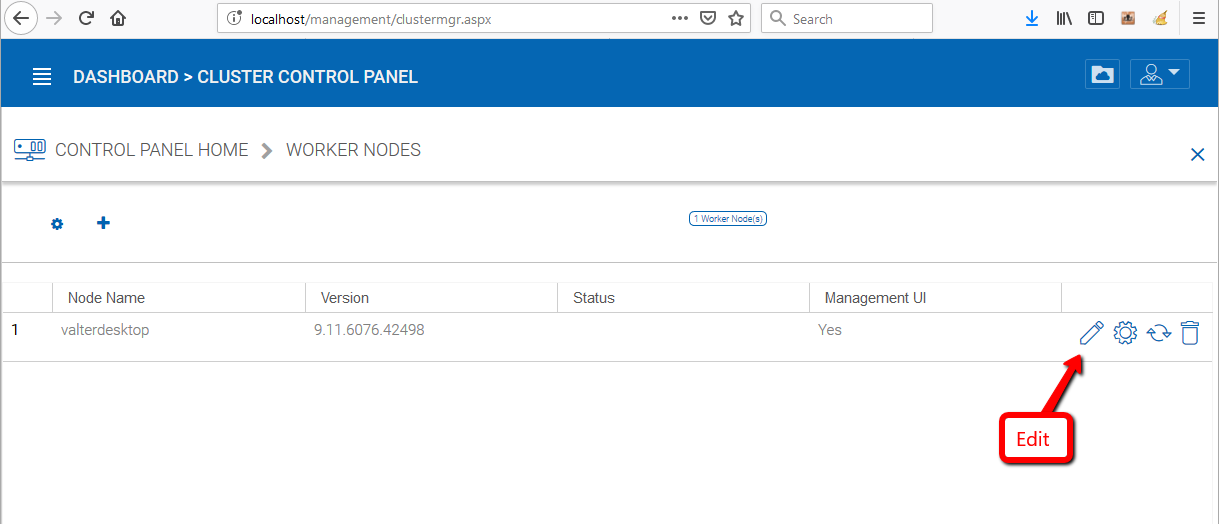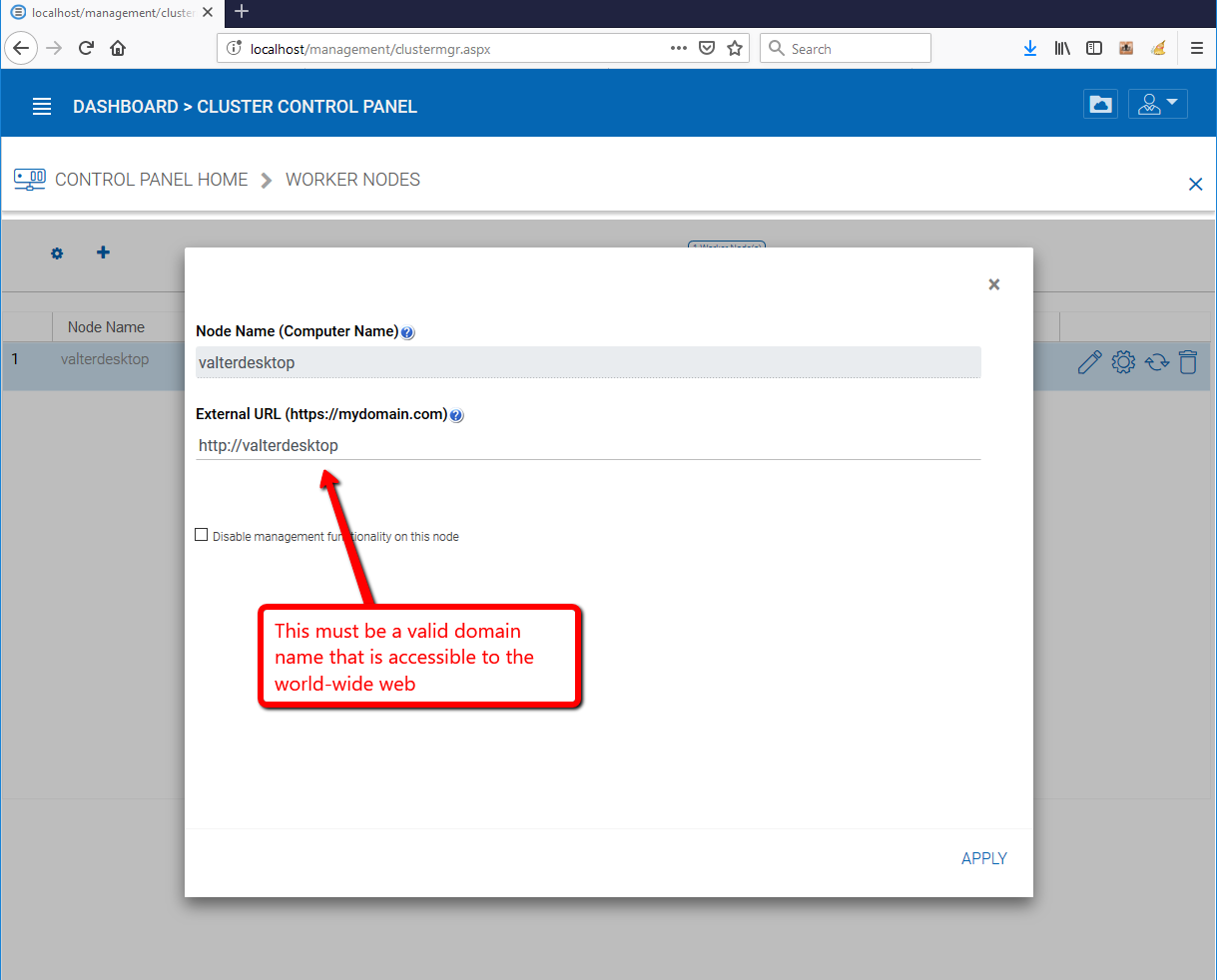 If you don't have a domain name yet, you will need to purchase one from any domain name provider, then point the A Record of your domain to the public IP Address of your CentreStack server in your domain name's DNS settings. If you don't want to purchase a domain name, you can use the public IP address itself for the external URL setting.
After you fix the external URL of your node you should be able to edit and save images with Pixlr directly from your File Browser.