While accessing the web portal through localhost on the CentreStack server, you may notice that the user interface icons do not load properly. This usually happens due to enhanced security settings on Windows Servers that prevent Internet Explorer from downloading fonts.
CentreStack uses vector-based fonts in order to render most of its icons sharply at different device resolutions. So, if the icons on the Cluster Dashboard look similar to the screenshot below, it simply means that the fonts are not being allowed to download.
To fix this problem, open Internet Options from the Tools menu in Internet Explorer, select the Security tab and click on the Custom Level button for the zone in question. In most cases, localhost would be considered part of the Trusted Sites zone.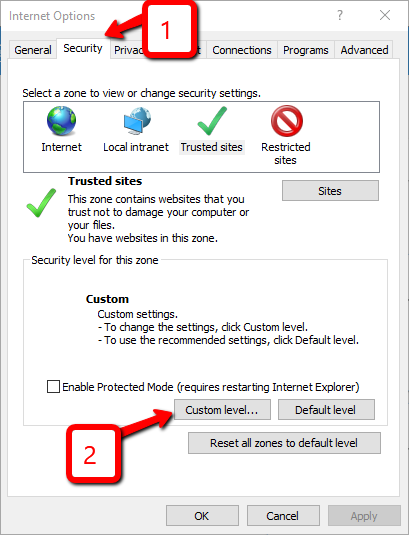 Scroll down and make sure Font Download is enabled under the Downloads section.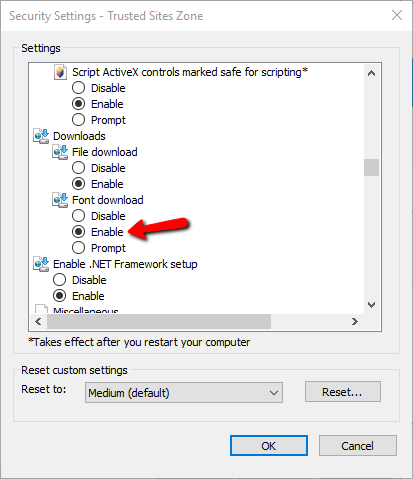 Once you apply the changes and refresh the Cluster Dashboard, the icons should render properly.