To access the Request File in the CentreStack Android app, do the following. 
From MyFiles, navigate to the folder location where you are going to request a file. Long-press the folder where the file will be saved. From the pop-up context menu, choose Request a file. In the Share/Request a file view, enter the email address and password for the user that will be sending you the file you are requesting. Press the green send icon to finish.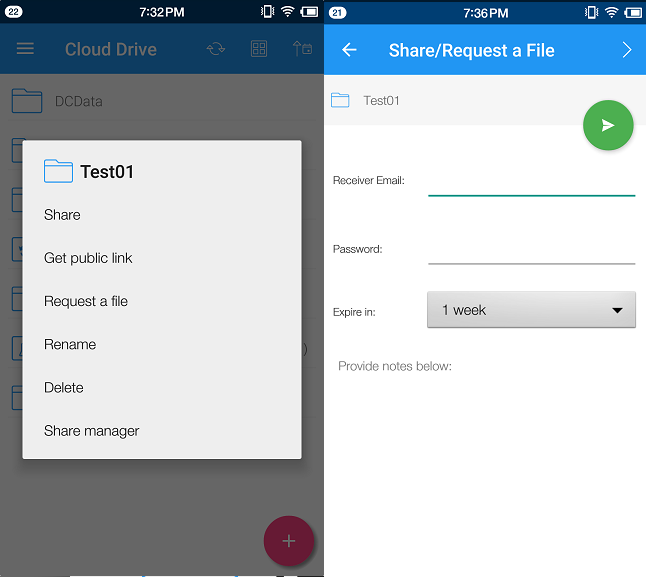 That user will receive an email, with a link to upload file. You must give them the password so they can access the file upload page. The user can follow the link to upload file to the folder.
Once they have uploaded the file. It will soon sync to the folder where you requested the file in your CentreStack Android app.