Mac client user can access Mac client systray menu and management console.
Systray menu:
To open Mac client systray menu, please click the Mac client icon on the MacOS menu bar.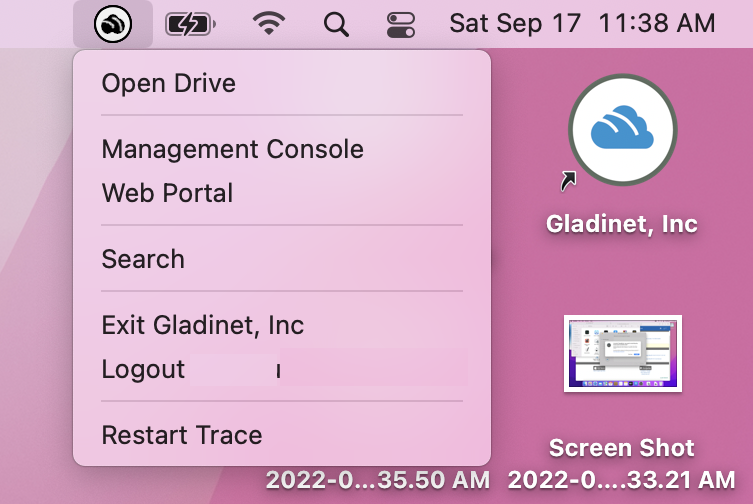 On the systray menu, user can
Open Drive: open Finder to show Cloud data
Management Console: Open Mac Client Management Console
Web Portal: Open a mini browser to show the web portal. It will not prompt user to login
Search: Open Mac client search function, to search files based on file name
Exit: Exit the client. When restart the client, the user will login automatically.
Logout: Log the current user out from the client and stop it. When restart the client, it will prompt for login username/password again.
Restart Trace: Start new trace file/audit trace
Management Console:
Dashboard:
Dashboard shows basic user info, including the full Client Version, login user email, User's Storage Quota, Cache Size and Sync Task Status.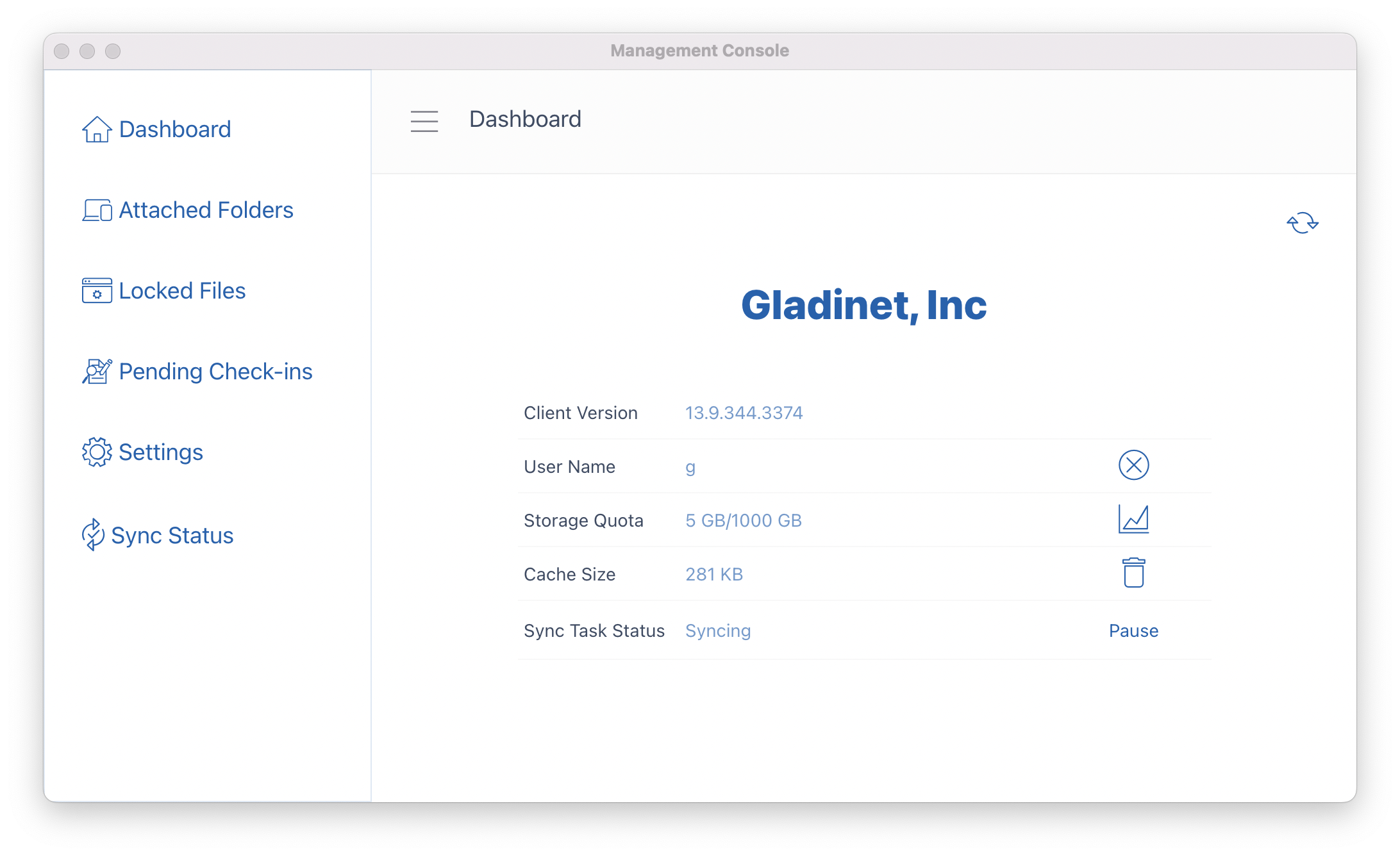 Device Info tab shows the login user name (Device Owner), the Mac client version (Device Client Version) and task status.
Attach Folders:
Mac client can attach local folder. Like windows client, once attached, Mac client will sync the local folder with a cloud folder.
It can be used as a backup of the local folder to cloud.
To setup attached local folder, under Attached Folders, click 'Attach new folder' on top right corner, to open the attach folder wizard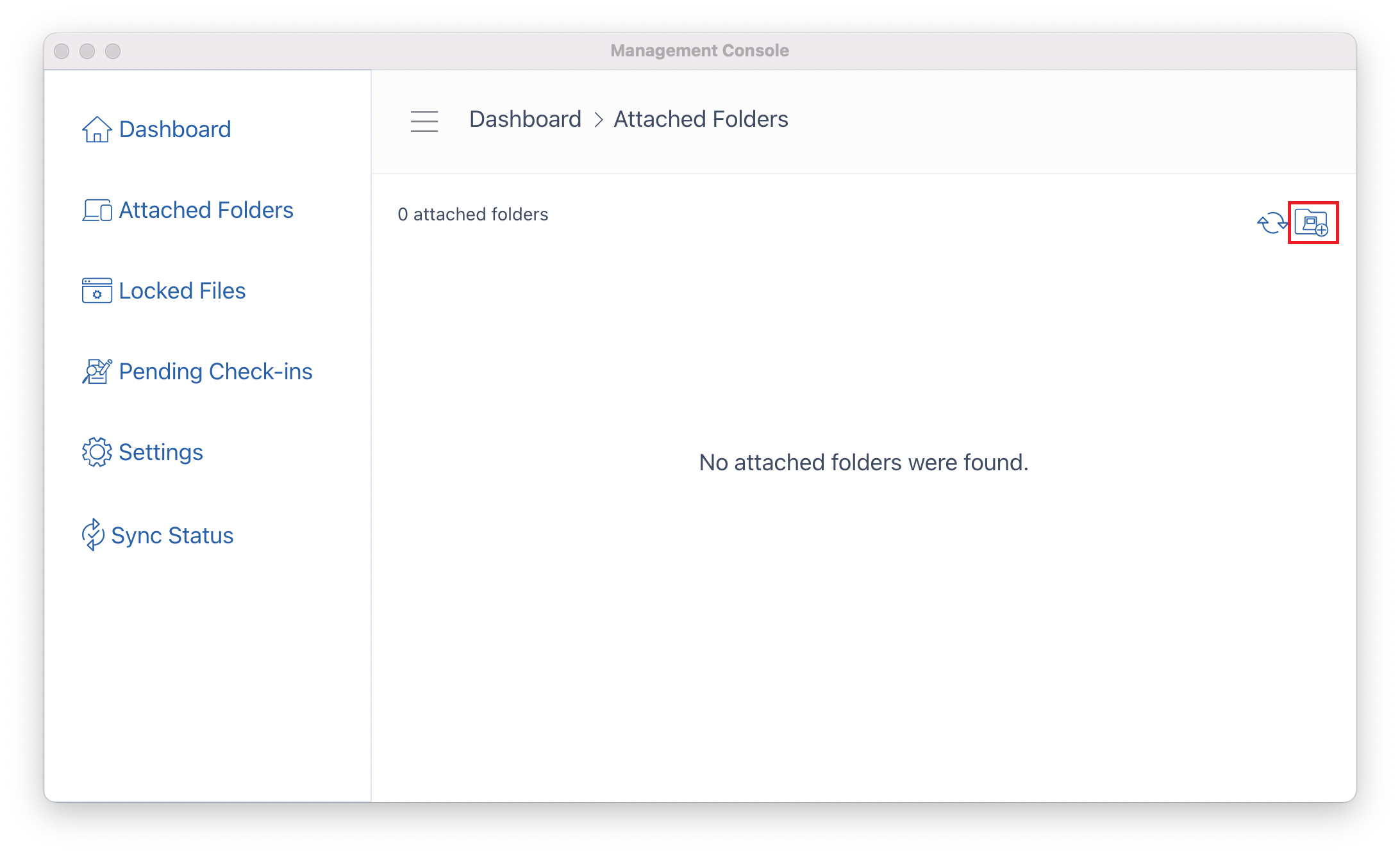 In the wizard, select a local folder to setup the sync.
Locked Files:
Locked Files shows files locked by distributed locking automatically.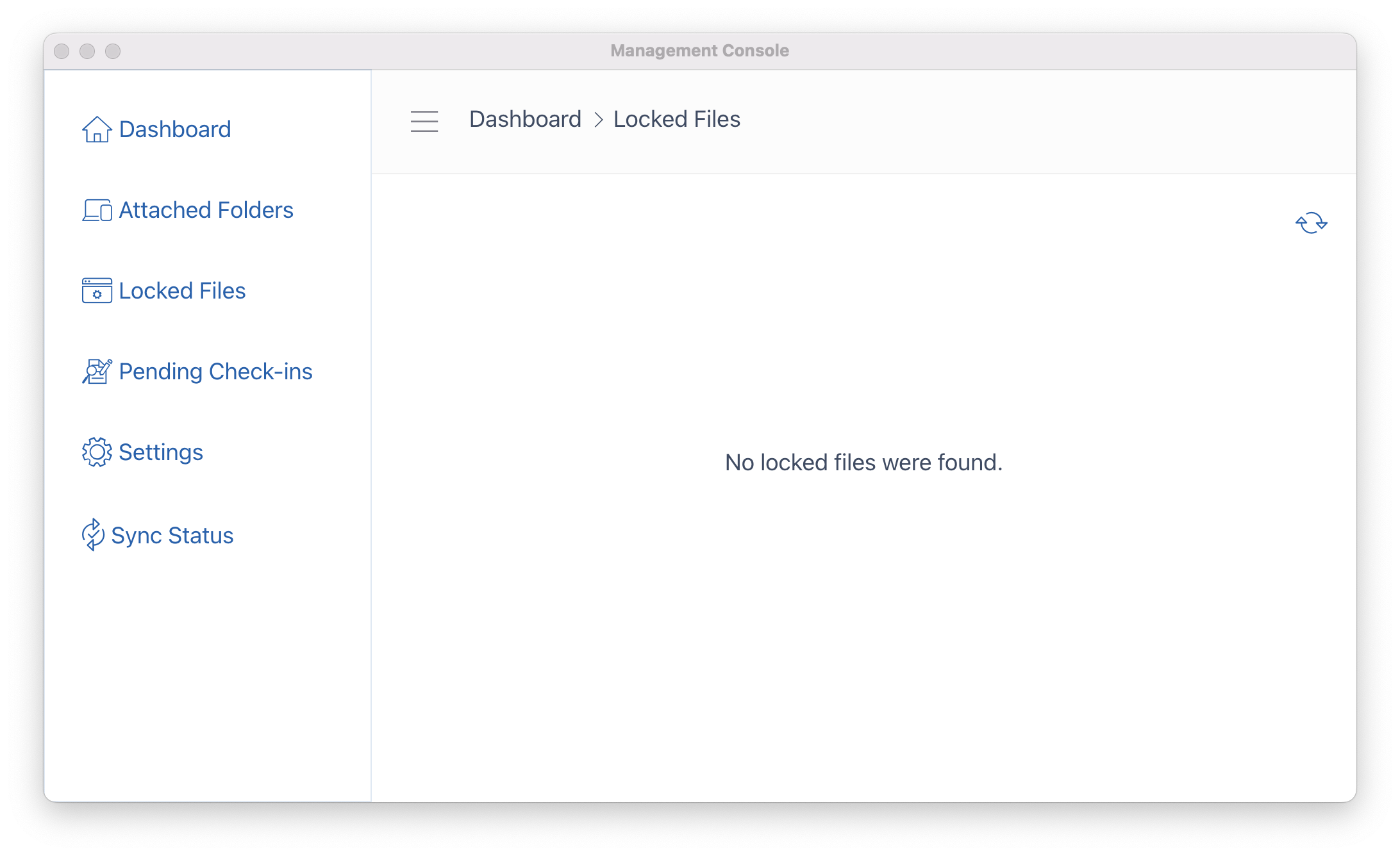 Pending Check-ins:
On Finder, when access Cloud files, user can right click a file and select 'Checked Out (Lock)', to manually lock a file. Checked out files will show under Pending Check-ins. Any changes on the checked out file will not sync to cloud, until the file is checked in. User can check in the file from here too.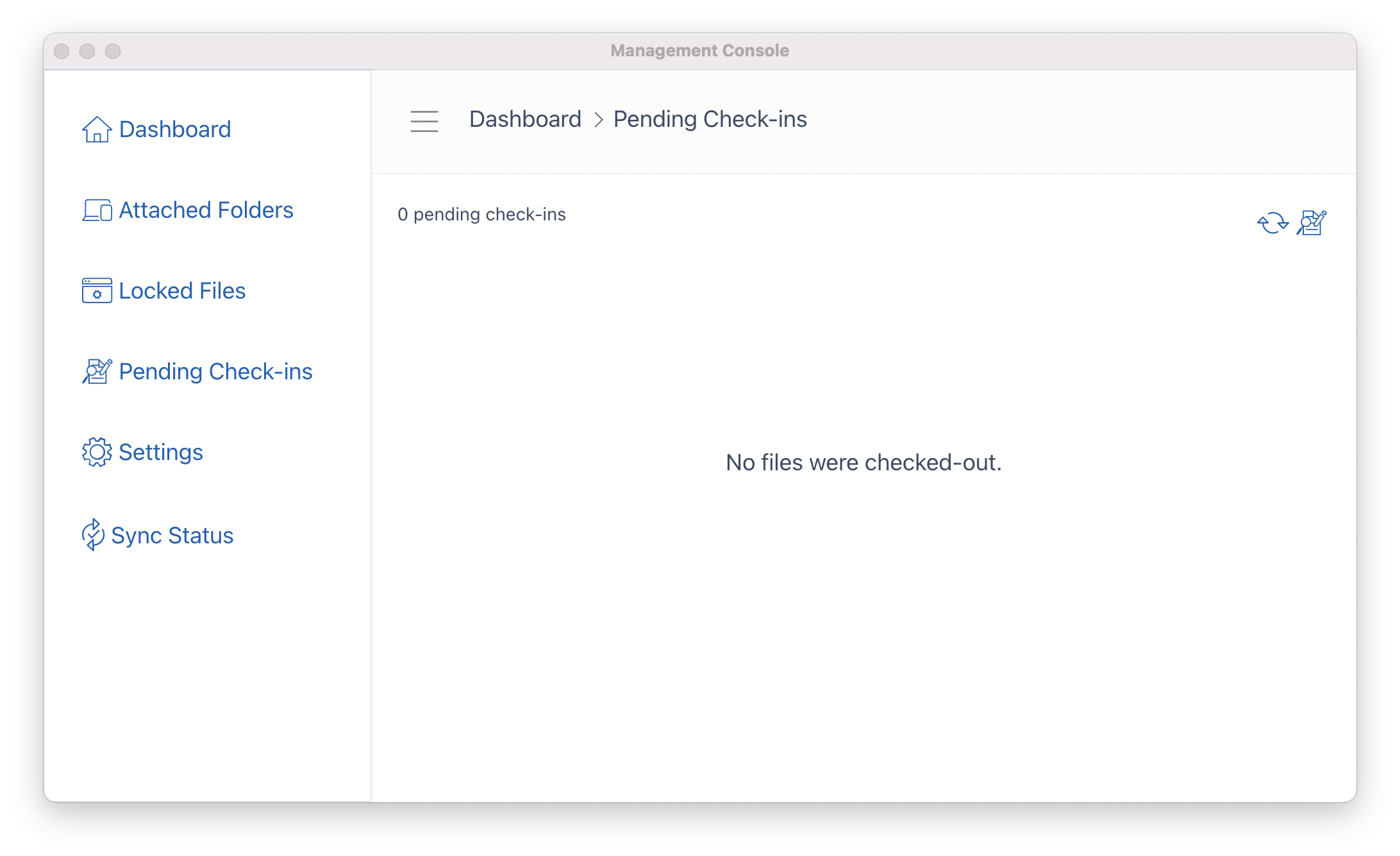 Settings:
Settings shows some settings relatede with Mac client functions.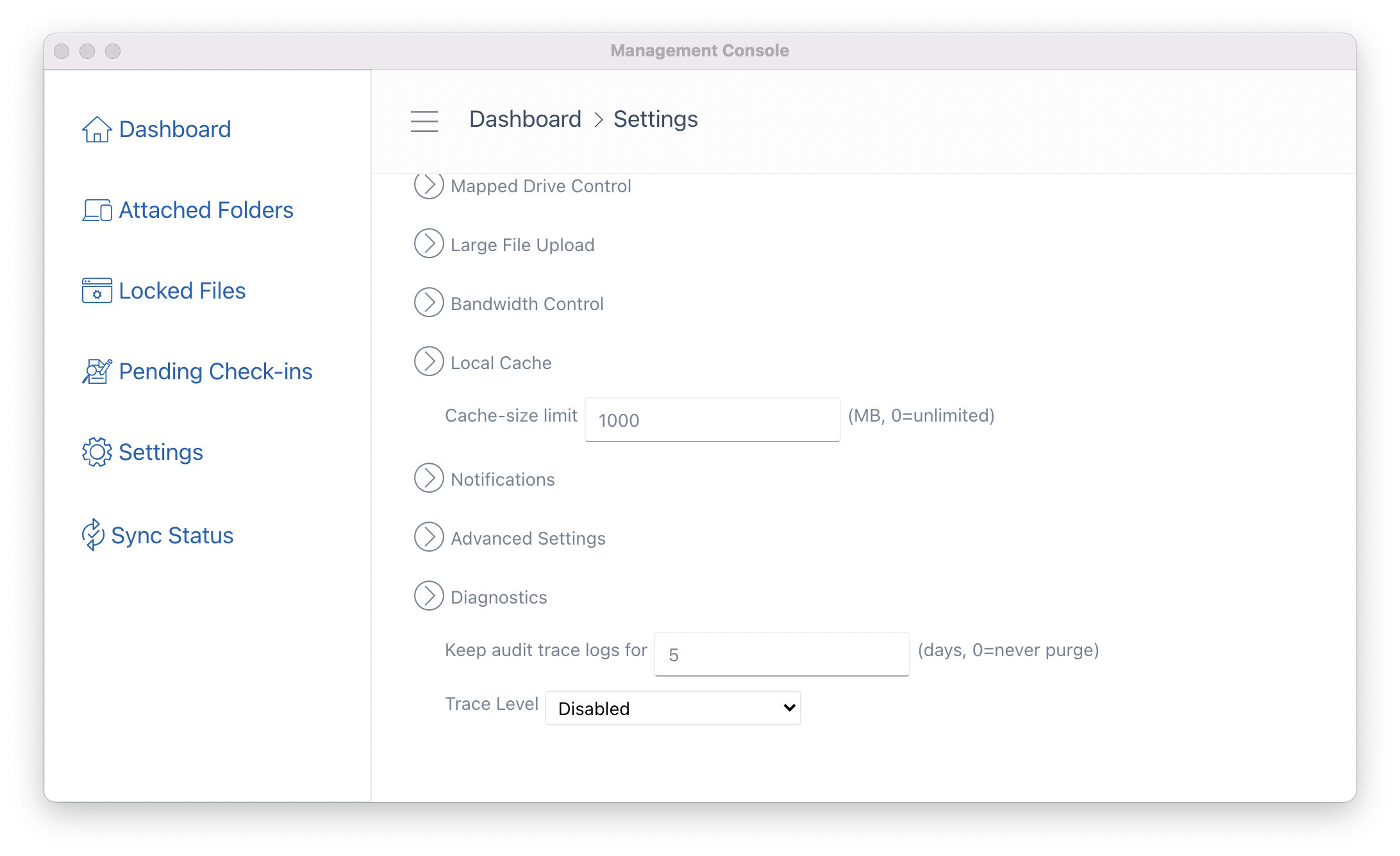 Sync Status:
Sync Status shows a summary of the sync. Click Task Manager on top right corner to open Task Manager.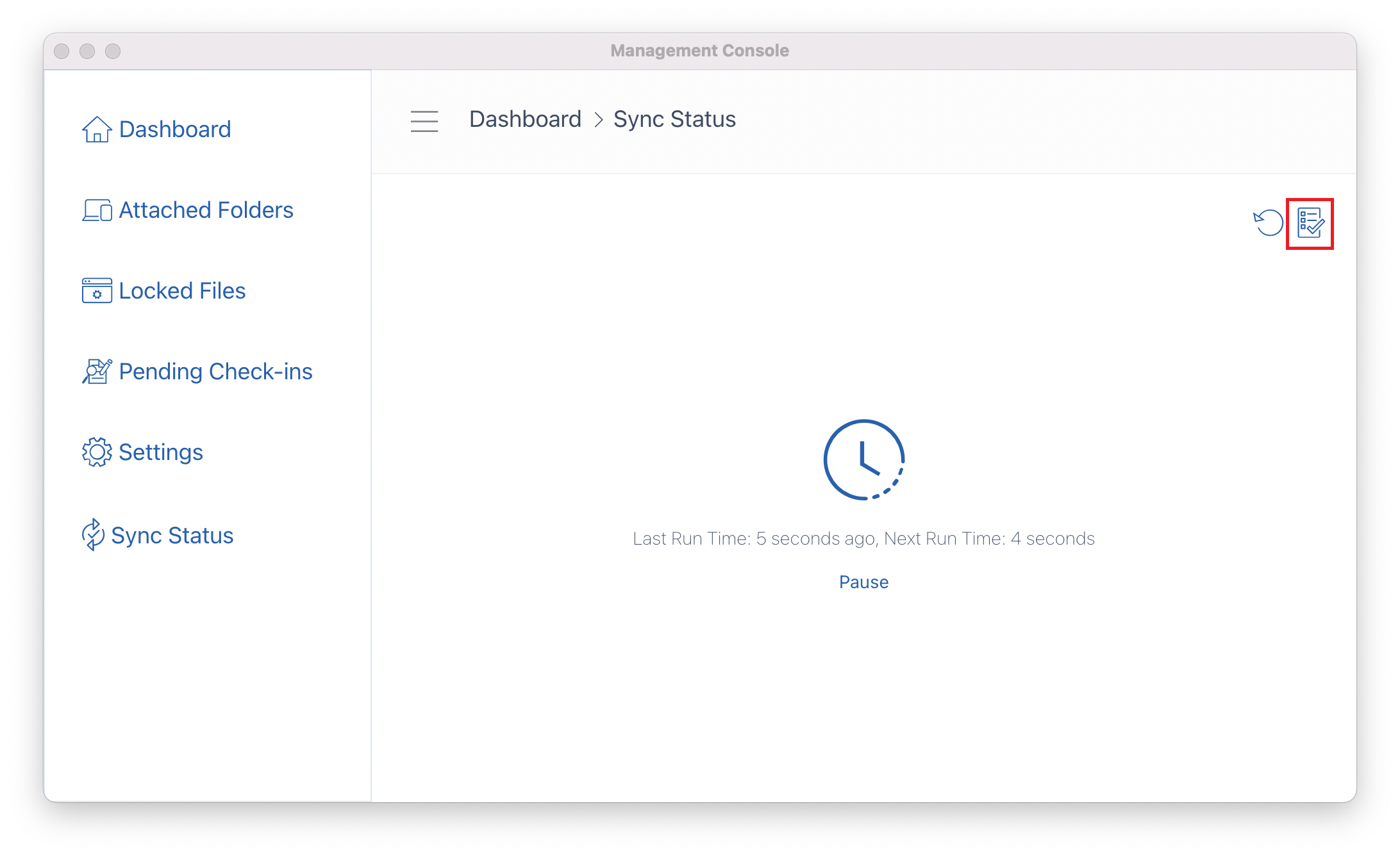 Task Manager shows status for tasks like System Sync Task. Click Details for a task to show more details.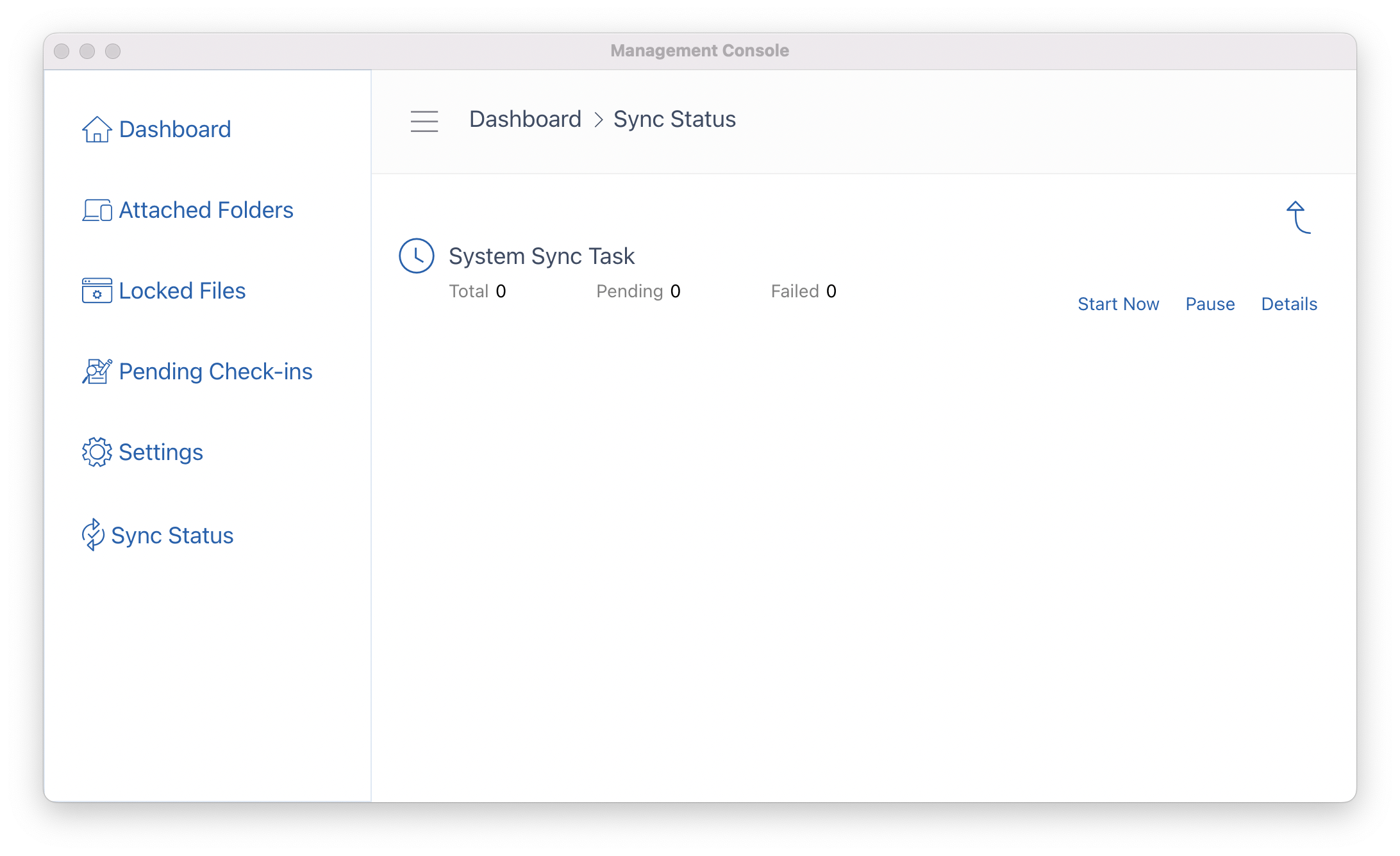 In task details, can check task Summary, Running subtasks, Pending subTasks and Pending Retry subtasks.