Centrestack provides both Windows and Mac client, to access cloud data natively.
To install Mac client, need to download it first.
. Login to web portal. Click Install Mac Client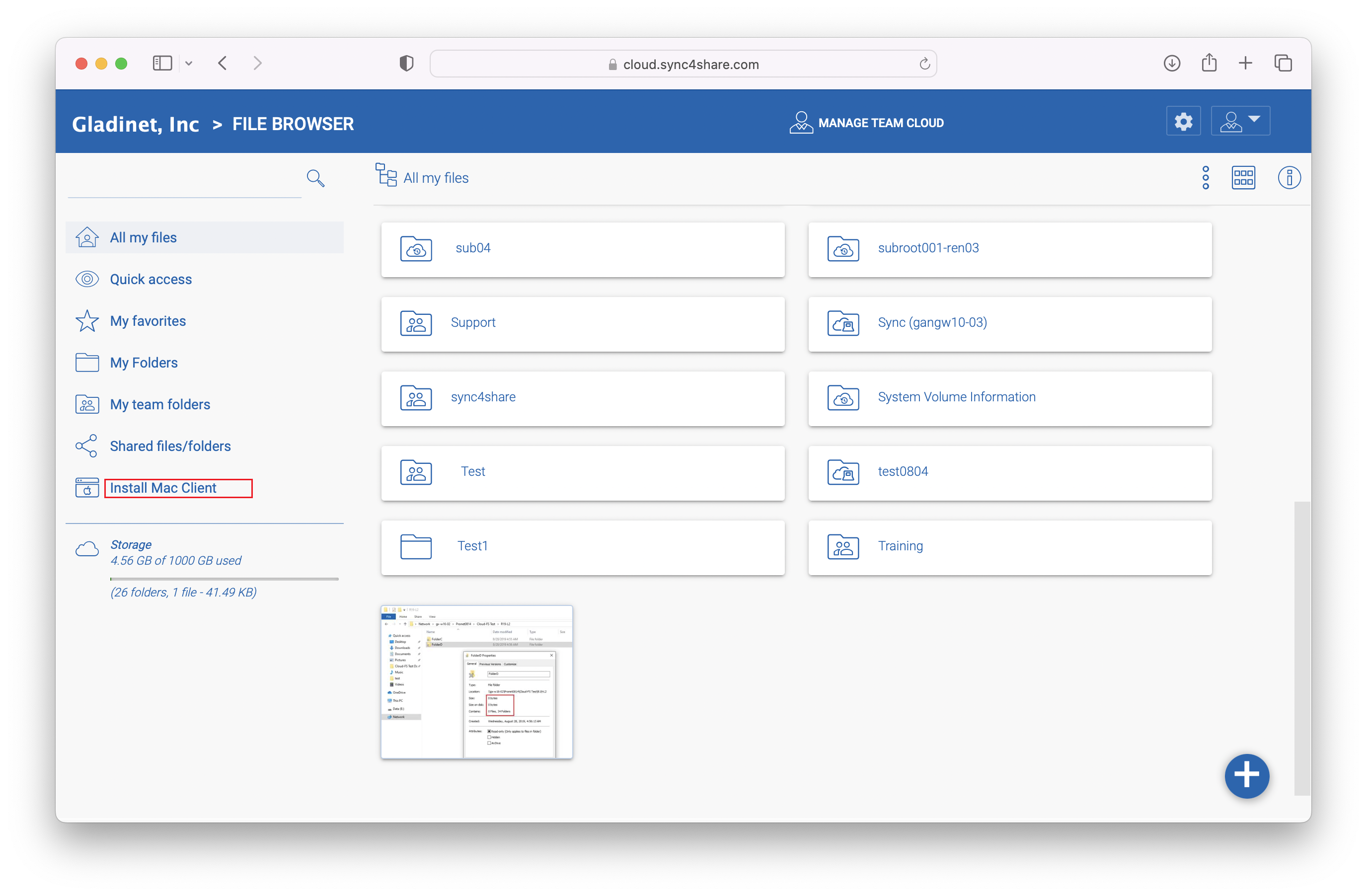 . Under Downlaod page, download the Mac client.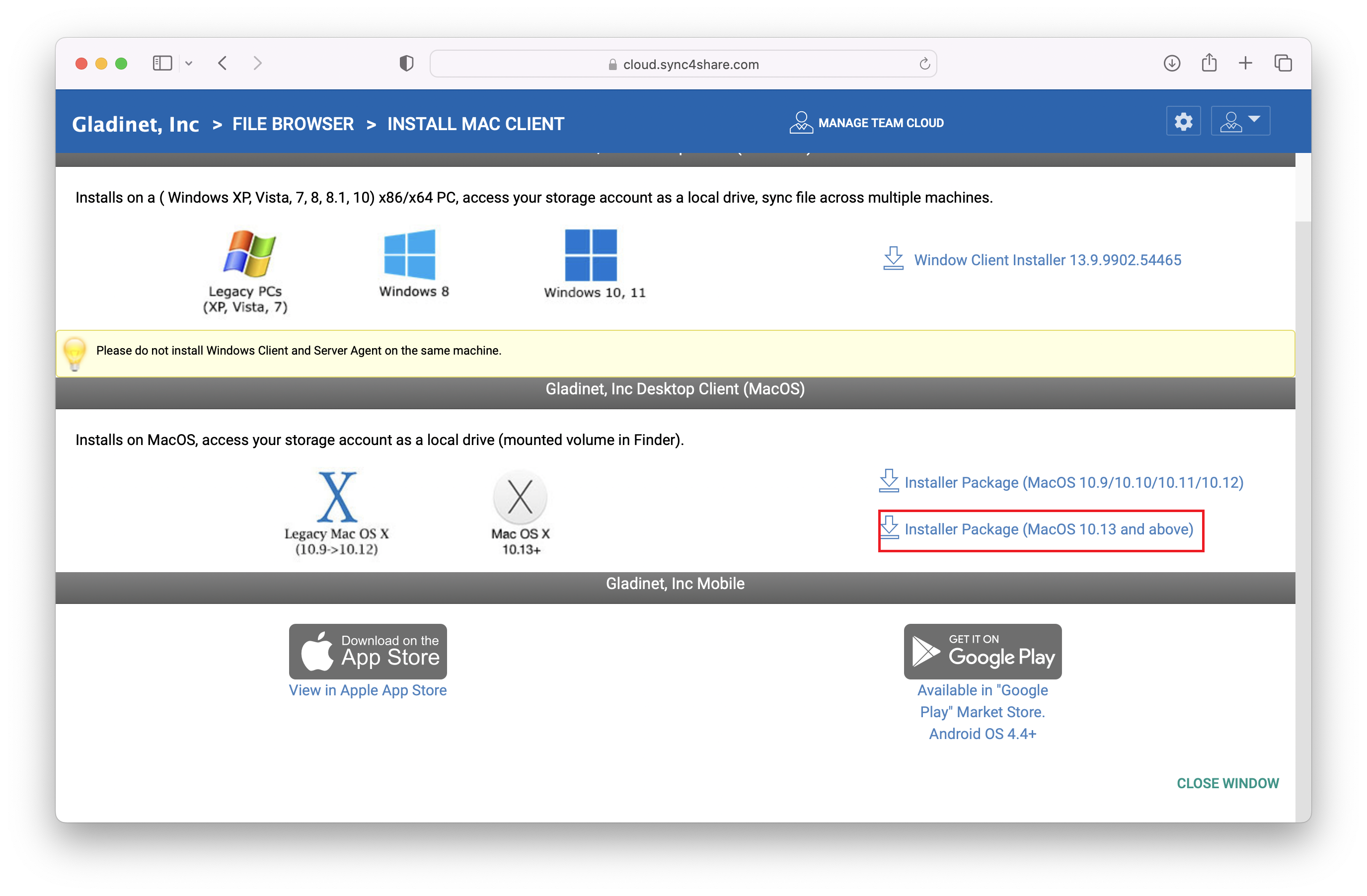 . Double click the downloaded dmg file, to open the installation package. Double-click the package box.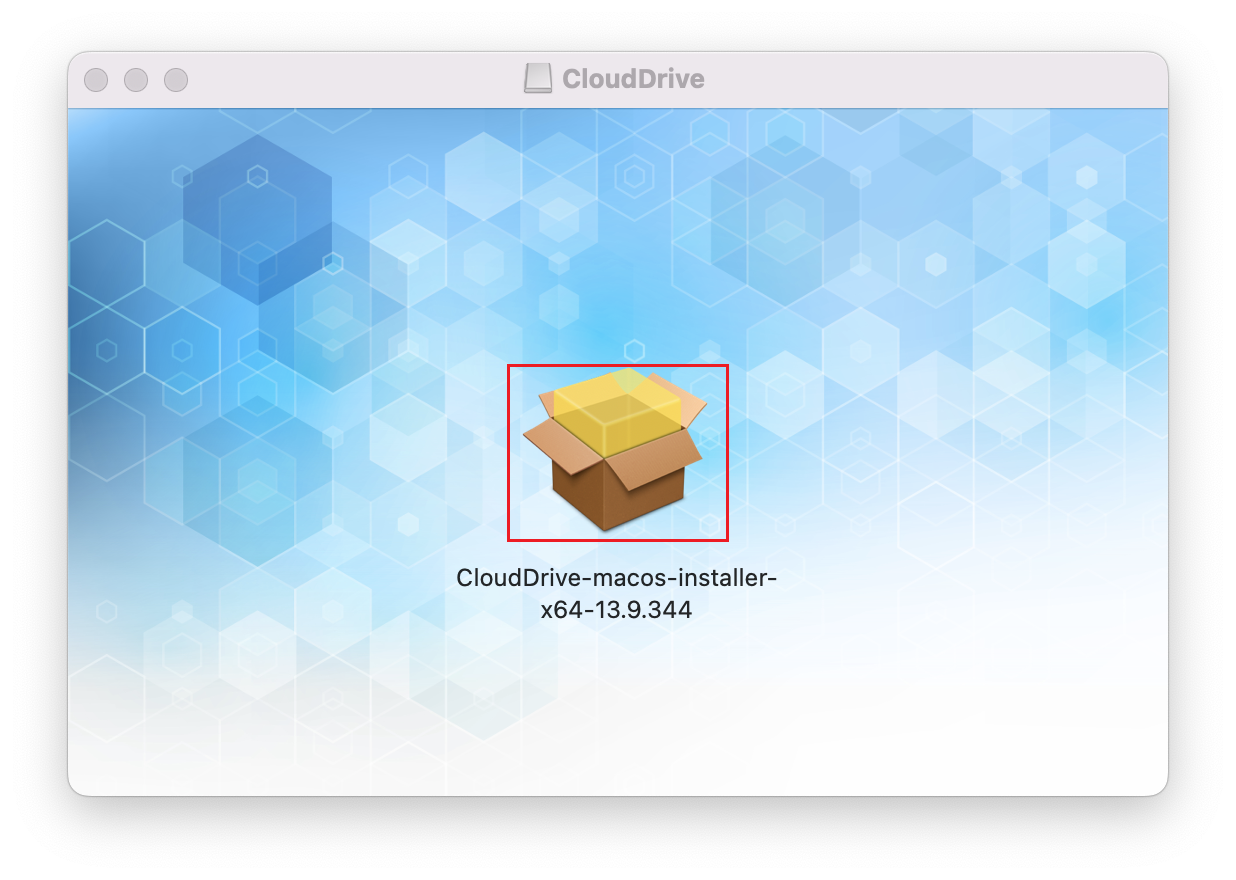 . If the machine's CPU is M1/M2, the installation will prompt to install Rosetta, which is required in non-Intel CPU. Click Install to install it.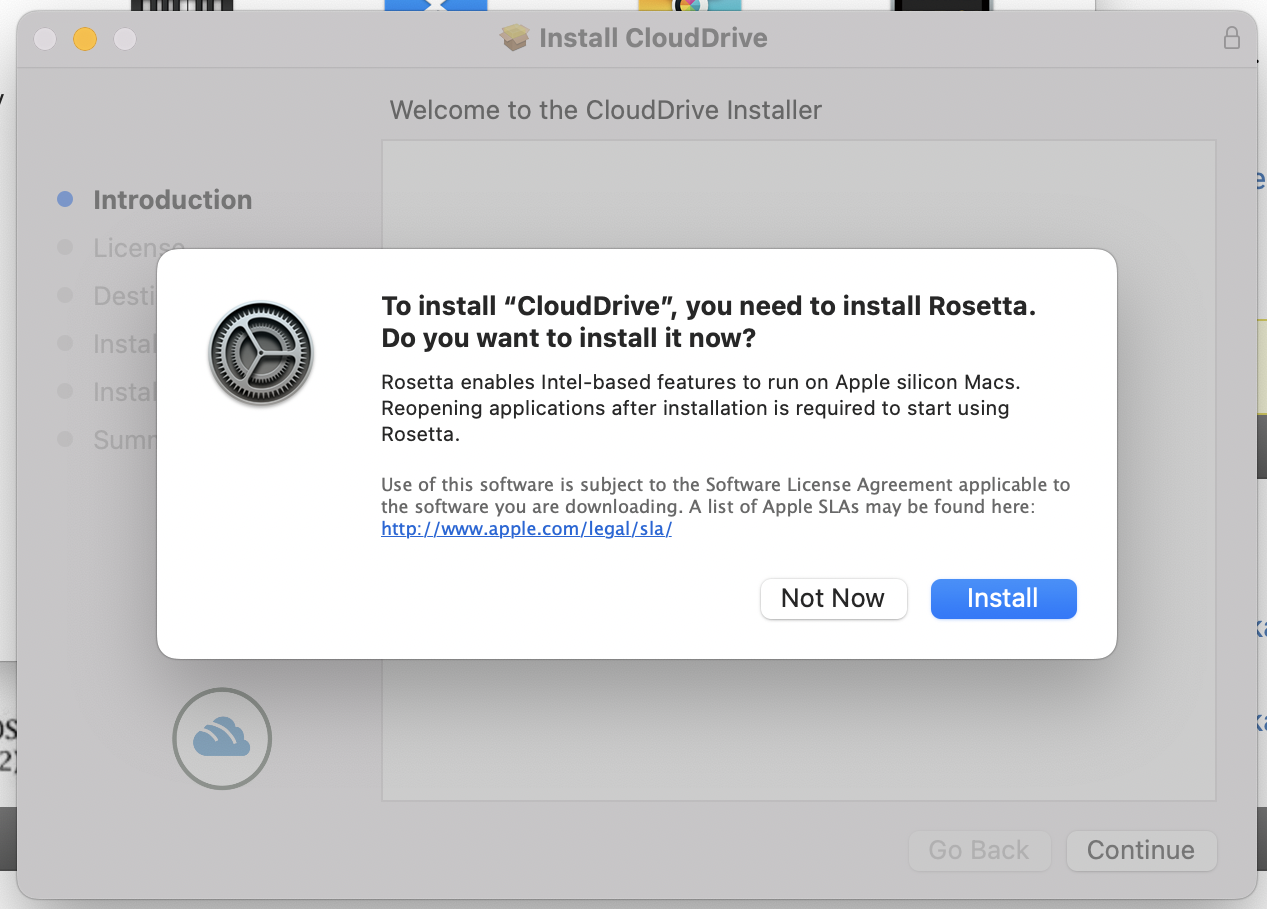 . On Introduction page, click Continue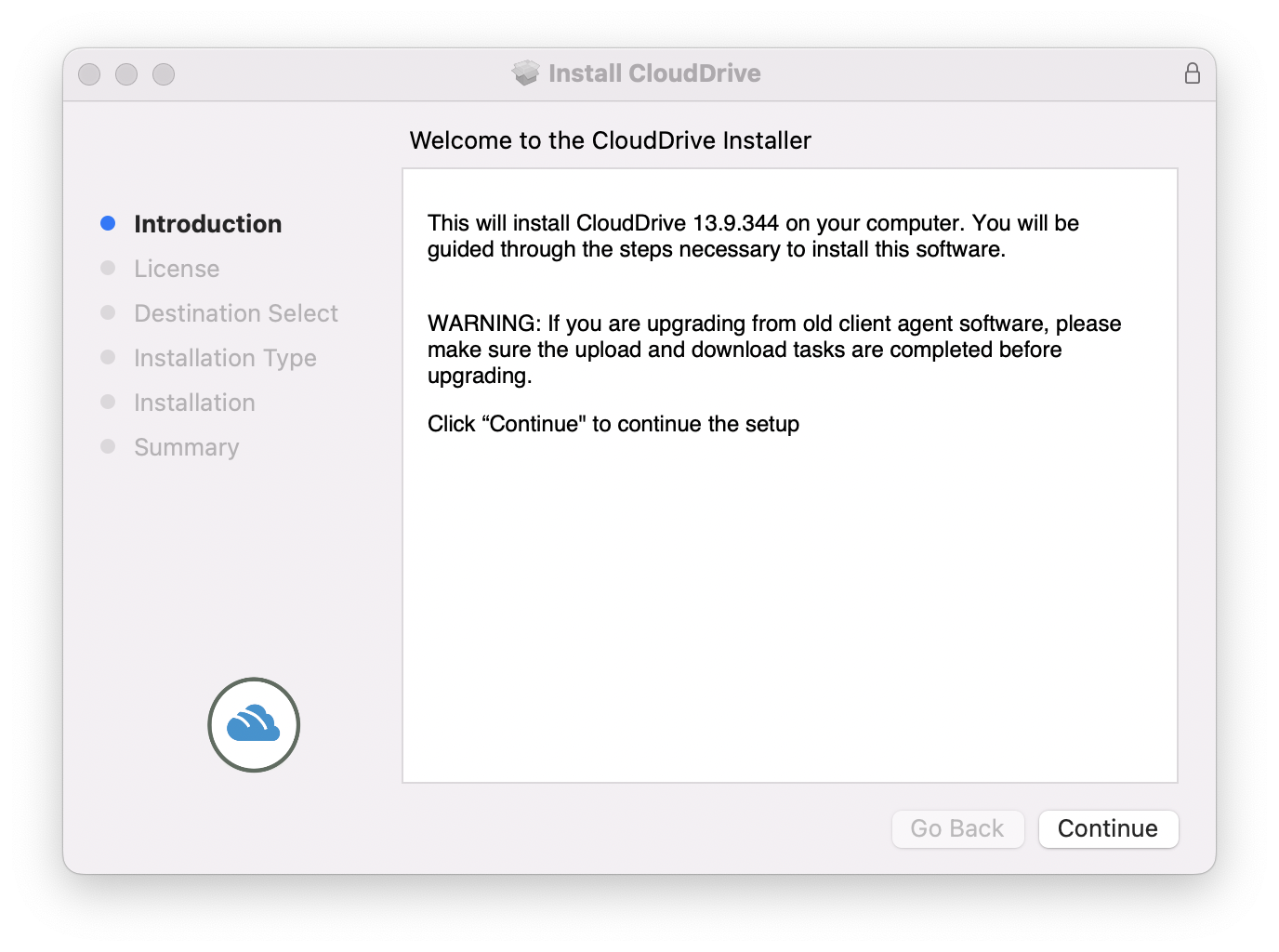 . Read Software License Agreement and Continue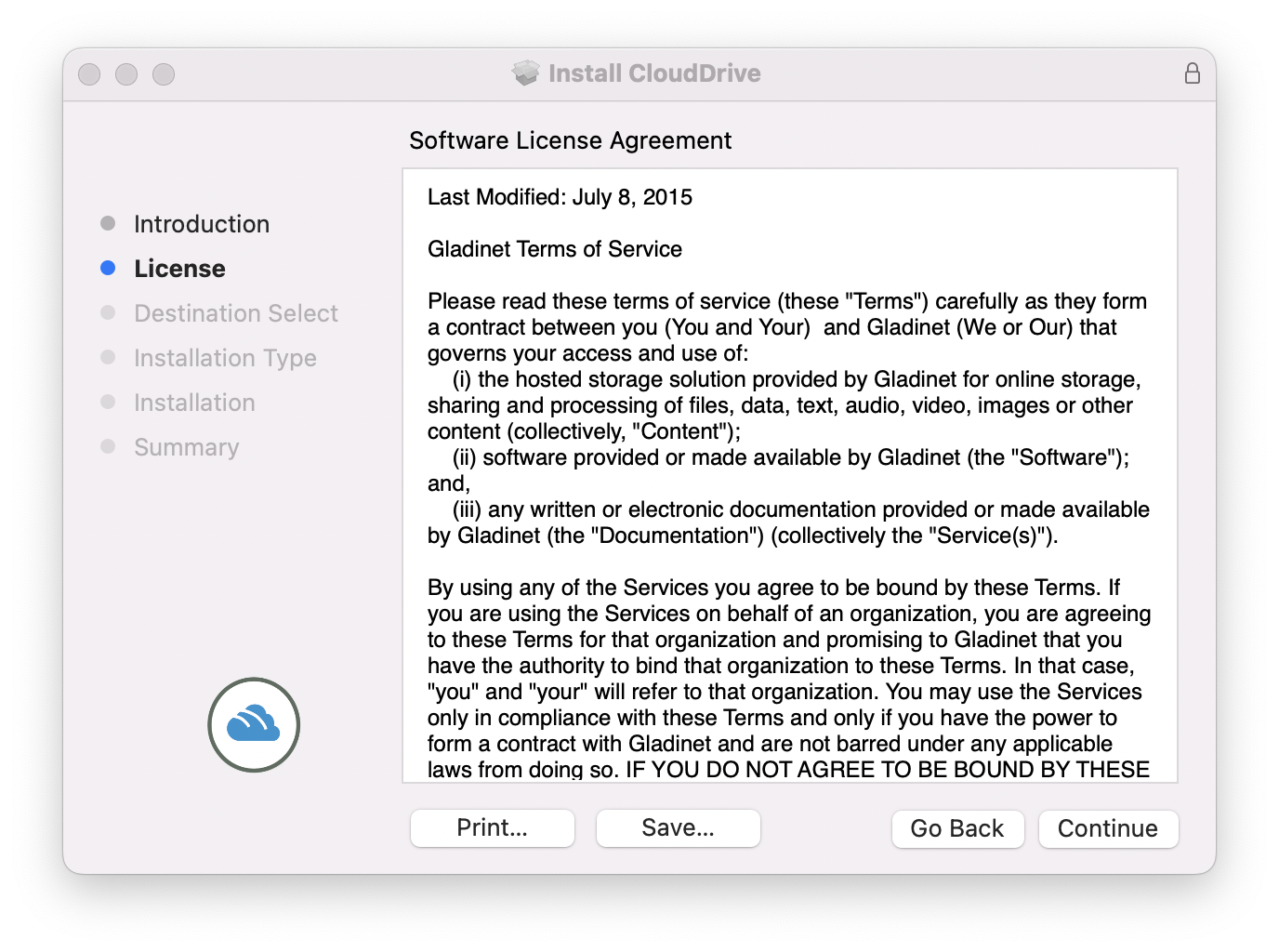 . Agree on the terms of the software license agreement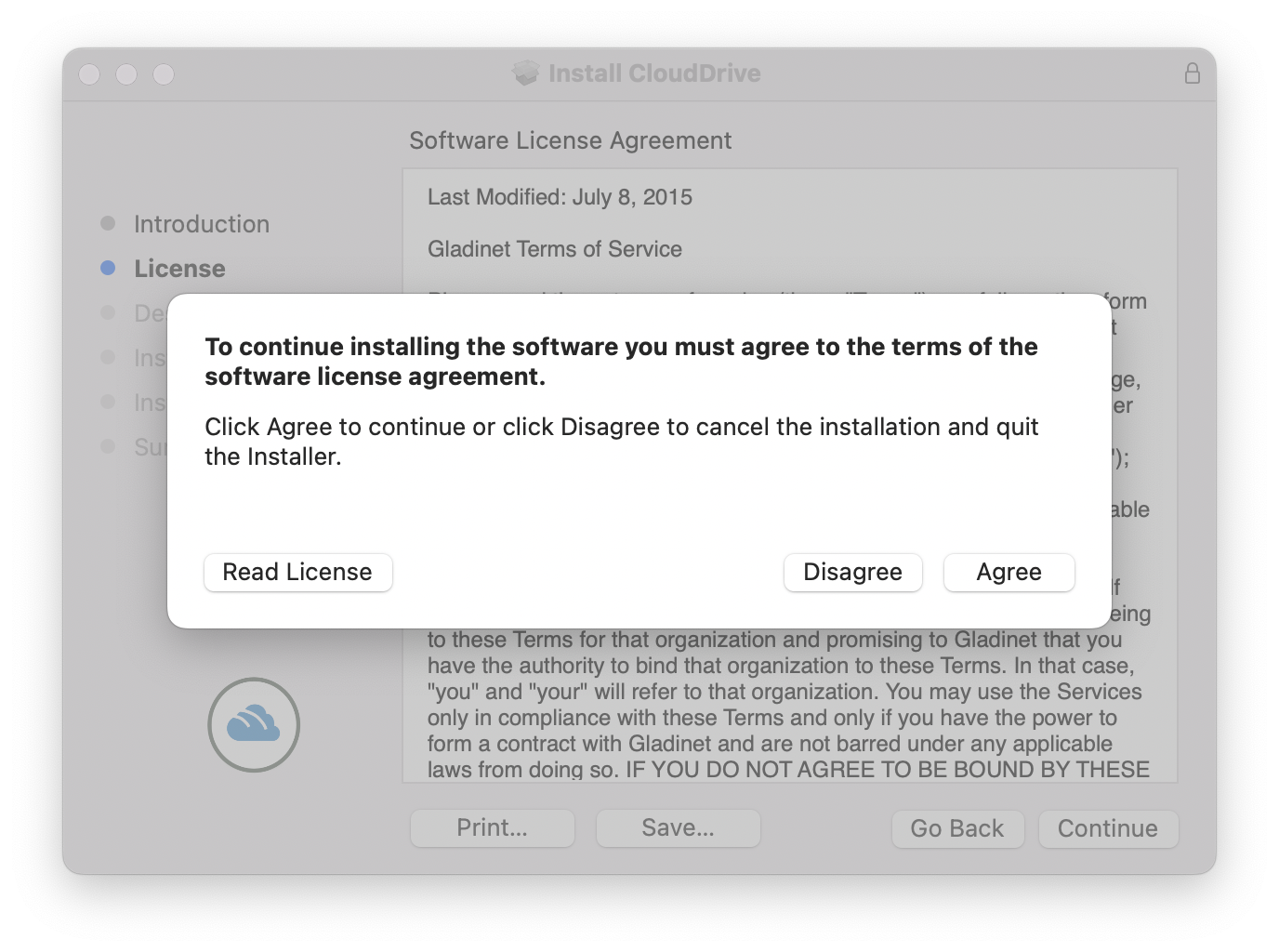 . Click Install to install the software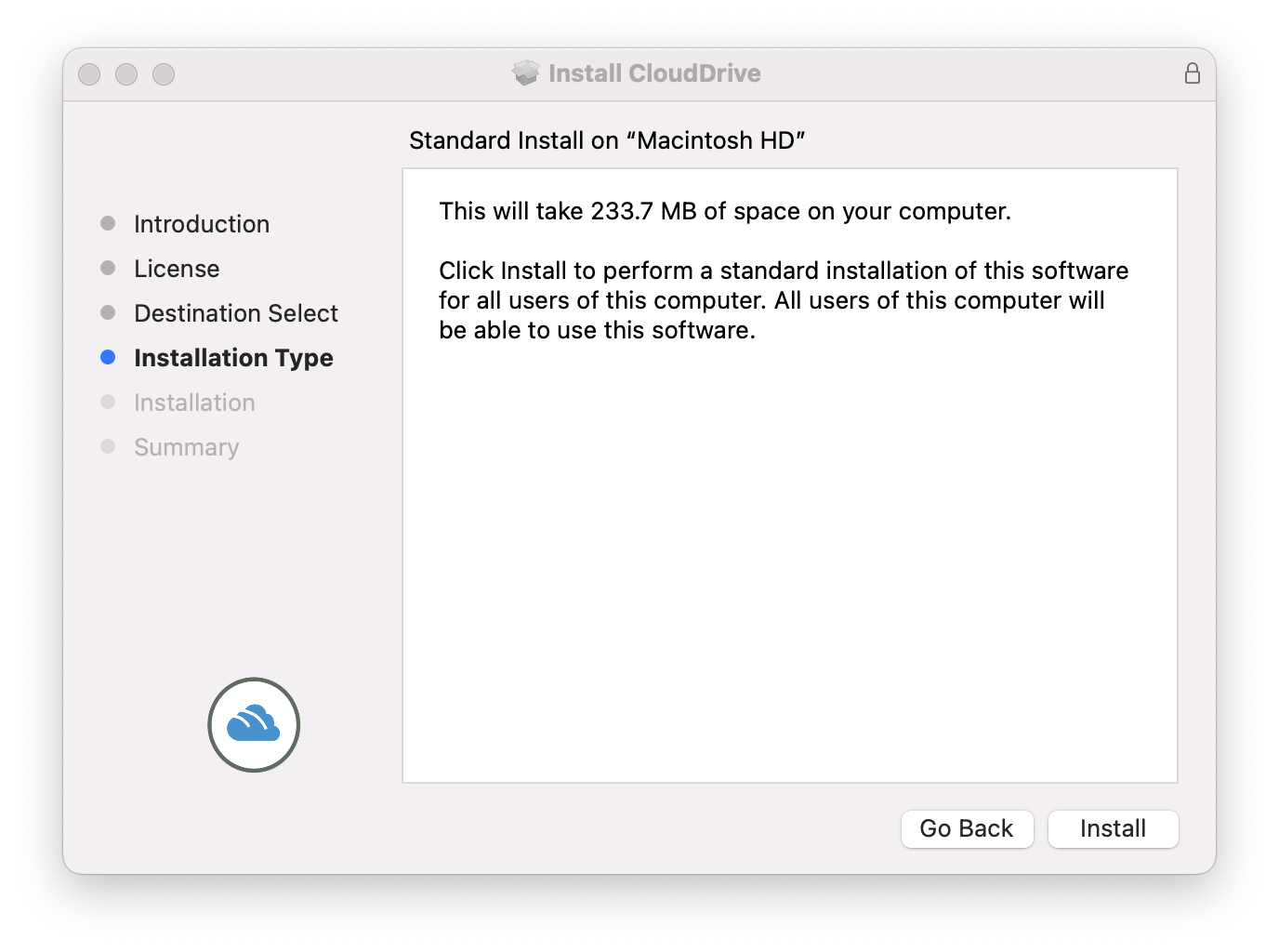 . The installation will install 'Cloud Drive Mac Client' under Applications.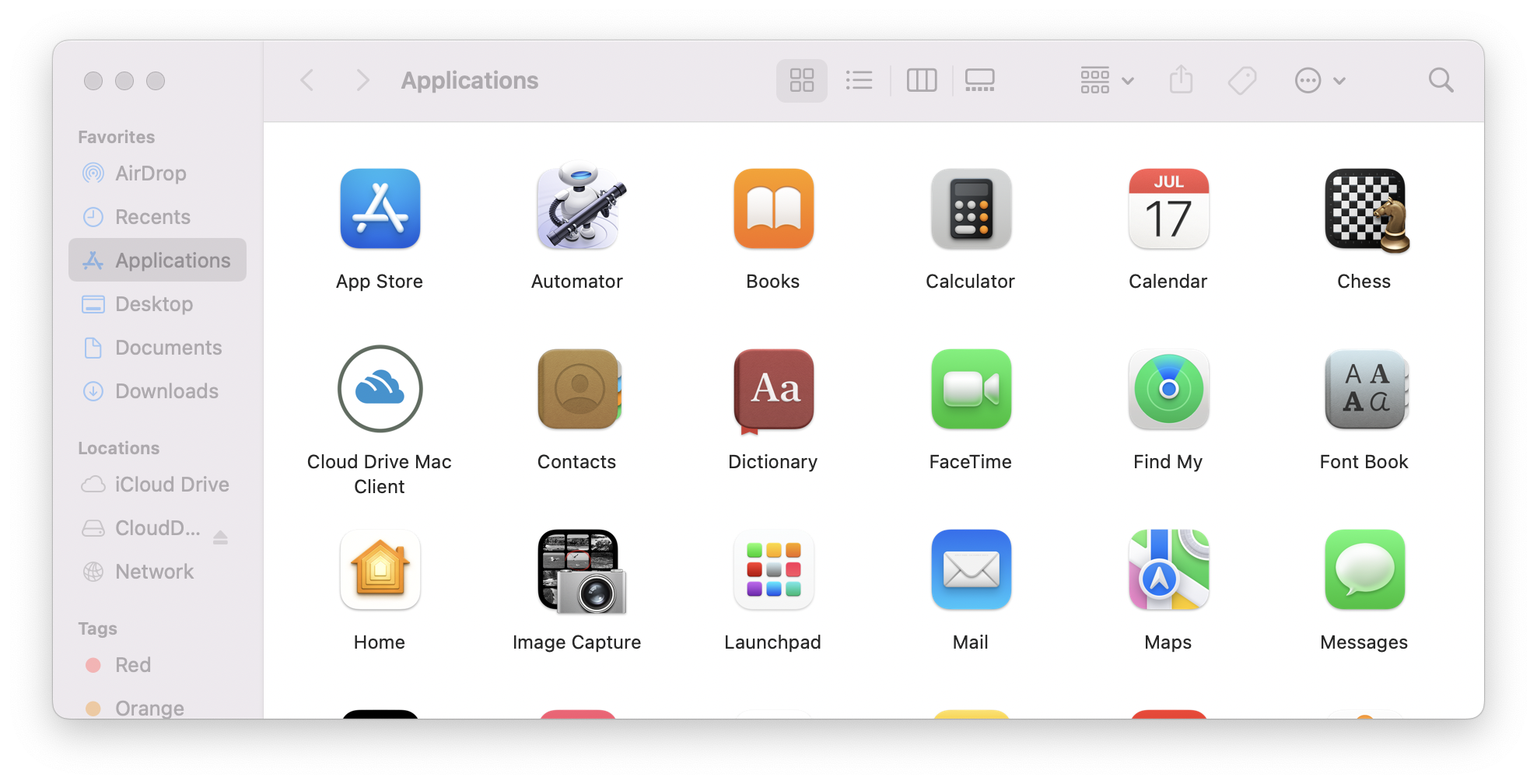 . At the end of the installation, Close it.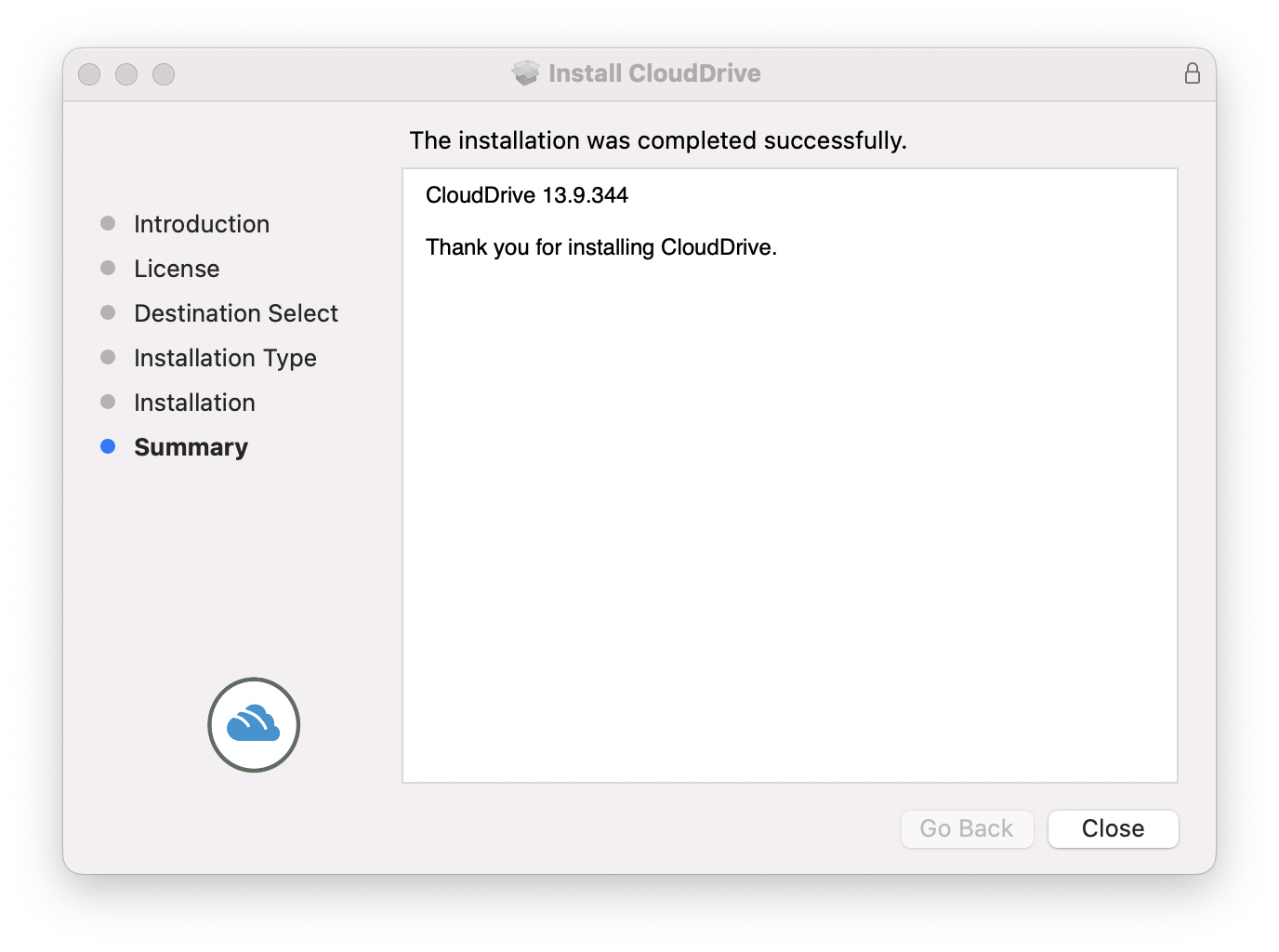 . Eject the CloudDriveInstallation under Locations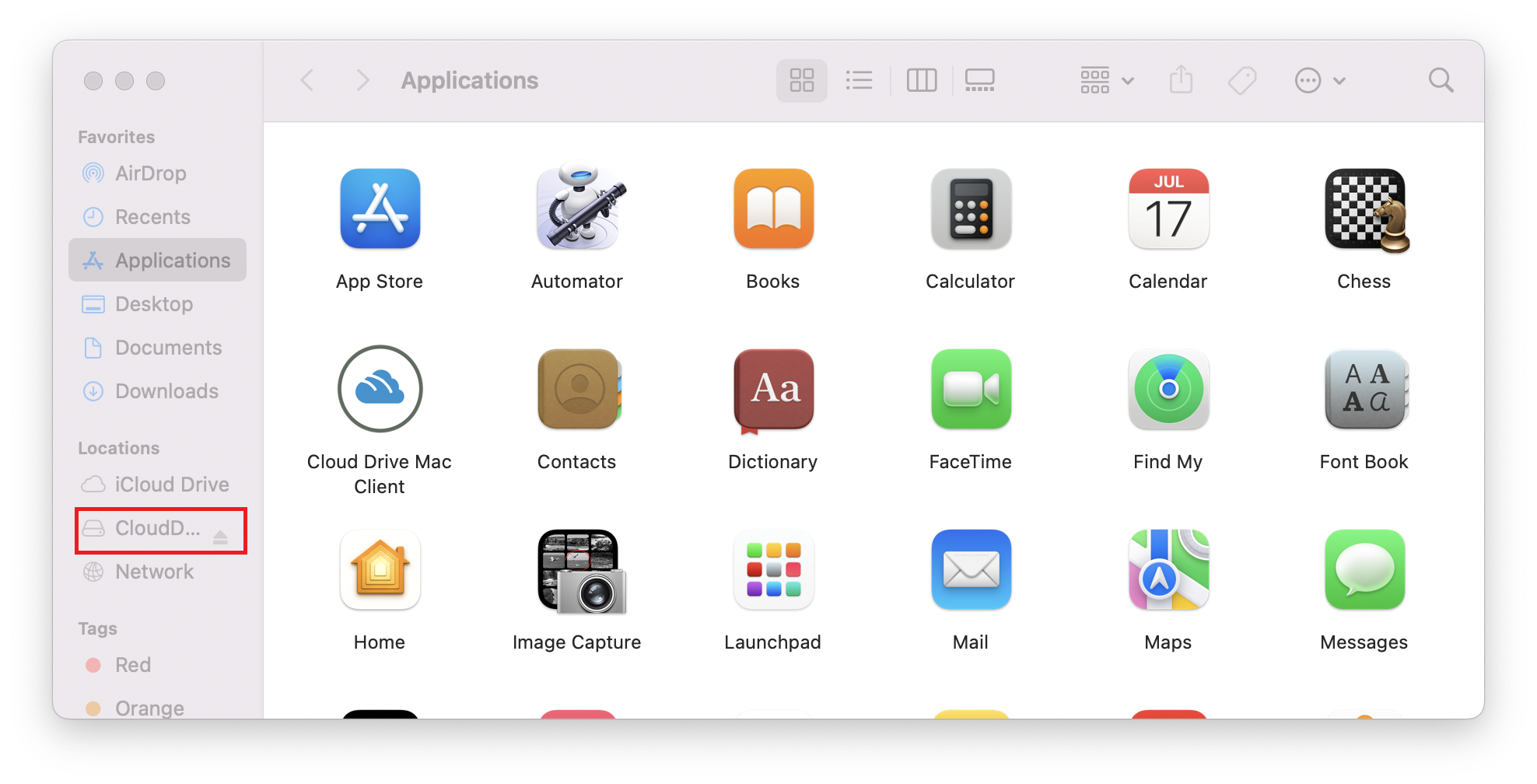 . Follow the KB article here, to enable Finder Extension for Cloud Drive Mac Client.
https://support.centrestack.com/hc/en-us/articles/4402863083931-How-to-enable-Mac-client-context-menu
. To launch the Mac client, under Applications, double click 'Cloud Drive Mac Client', to start the mac client. Once logged in, see Mac Client icon. Click Mac Client icon will open Mac client Systray menu. And a shortcut is created on Desktop.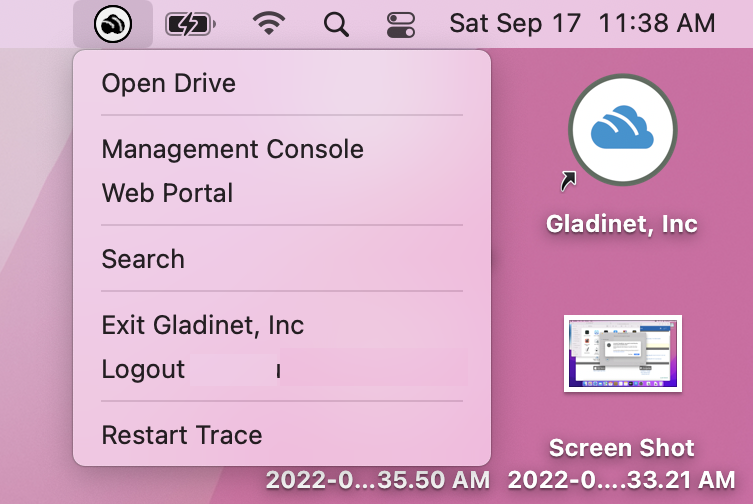 . On Systray menu, click 'Open Drive', to open the cloud drive on Finder. Or click the shortcut created on the desktop. When prompting "Cloud Drive Mac Client" would like to access files on network volume', click OK.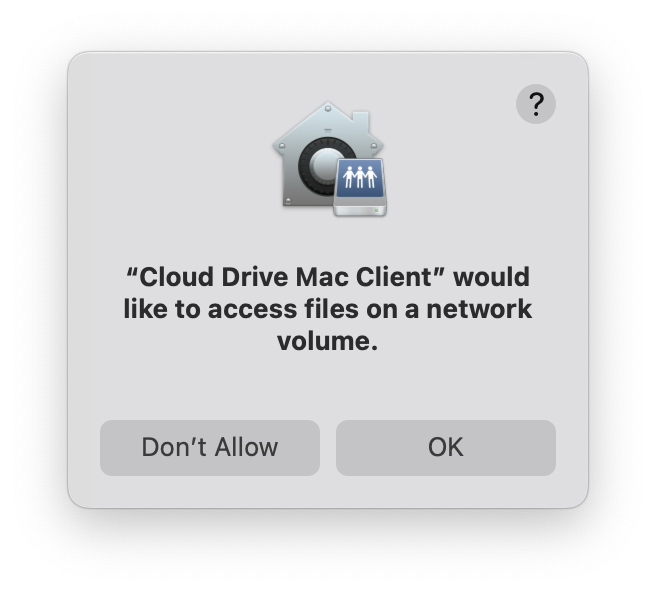 . Access the cloud data in Finder opened.
. If you need to attach local folder, to sync with cloud, open System Preference, Security & Privacy. Go to Privacy. Click the lock icon on the lower left corner, to enable changing. Select Full Disk Access on the left, click + sign on the right, to add 'Cloud Drive Mac Client' under Applications folder, and select Checkbox in front, to allow the access.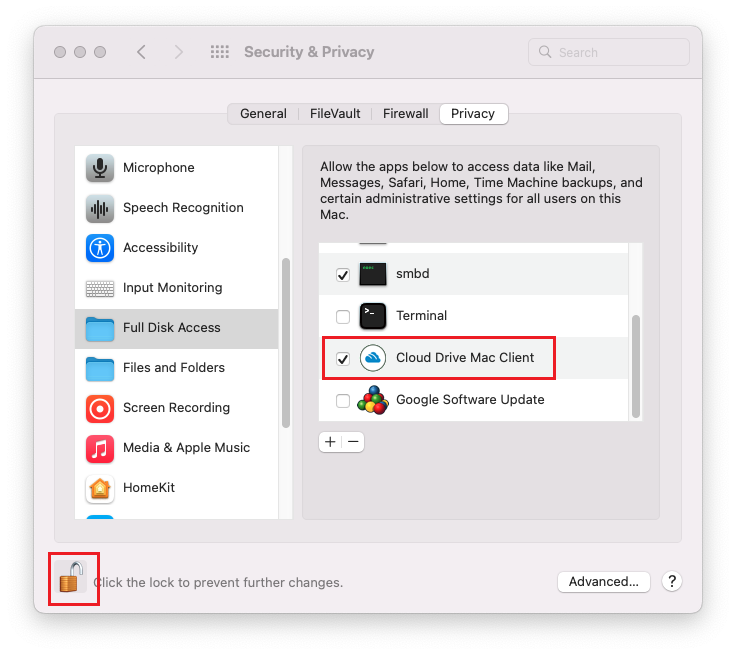 On the latest macOS Ventura, the setting is under System Settings -> Privacy & Security -> Full Disk Access. Here, allow Cloud Drive Mac Client.