The latest Mac Client stores cache files under /usr/local/gladinet/<login email>/cache folder. When uploading files on Mac client, the files are copied to the cache folder first. Then upload from cache to cloud.
Define Cache limit at Tenant level
In the Tenant Settings, Clients & Applications, Client Settings, admin can define 'Cache Size Limit'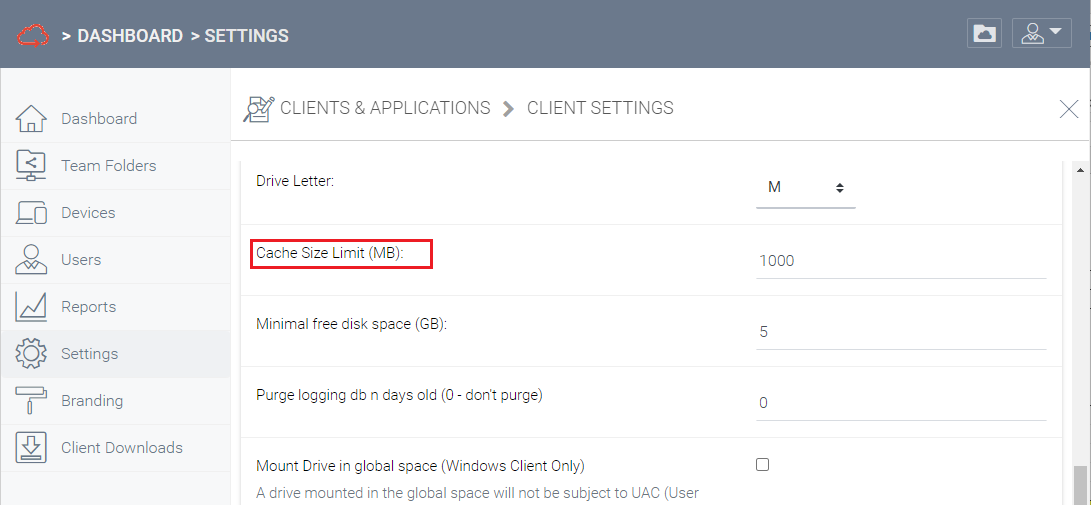 Both Windows and Mac clients under the tenant follow this setting.
Define Cache limit at User level
Users can define their own cache size limit, on Mac client Management Console, Settings, Local Cache.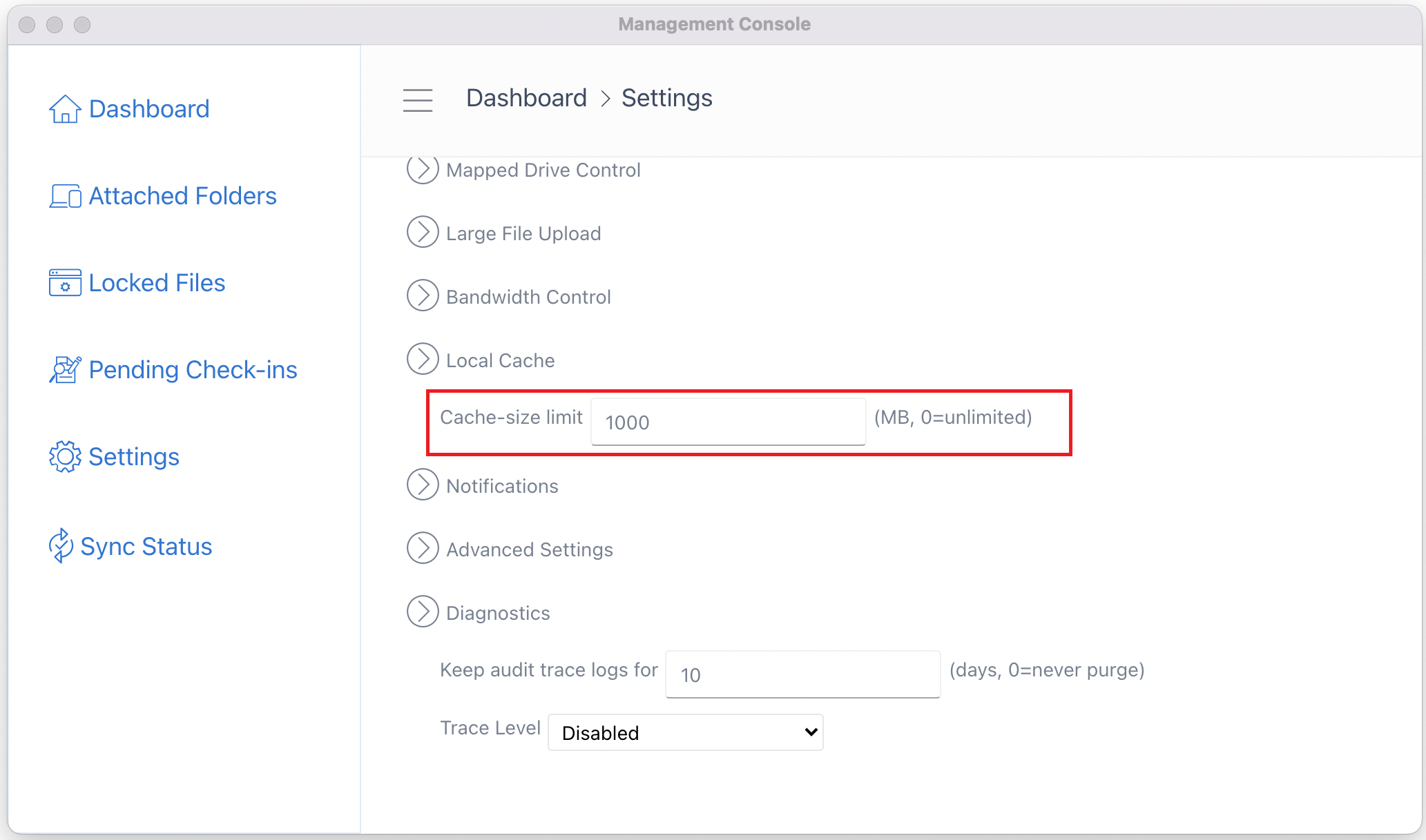 After changing cache size limit, please restart Mac machine, to pick up the new limit.