Big Sur/Monterey:
The new macOS Big Sur has enhanced security.
After install new Mac client and login, by default, the Mac Client Finder Extension is not enabled. Have to manually enable it.
Open Mac System Preferences
Go to Extensions. Enable 'Finder Extensions' for Cloud Drive Mac Client.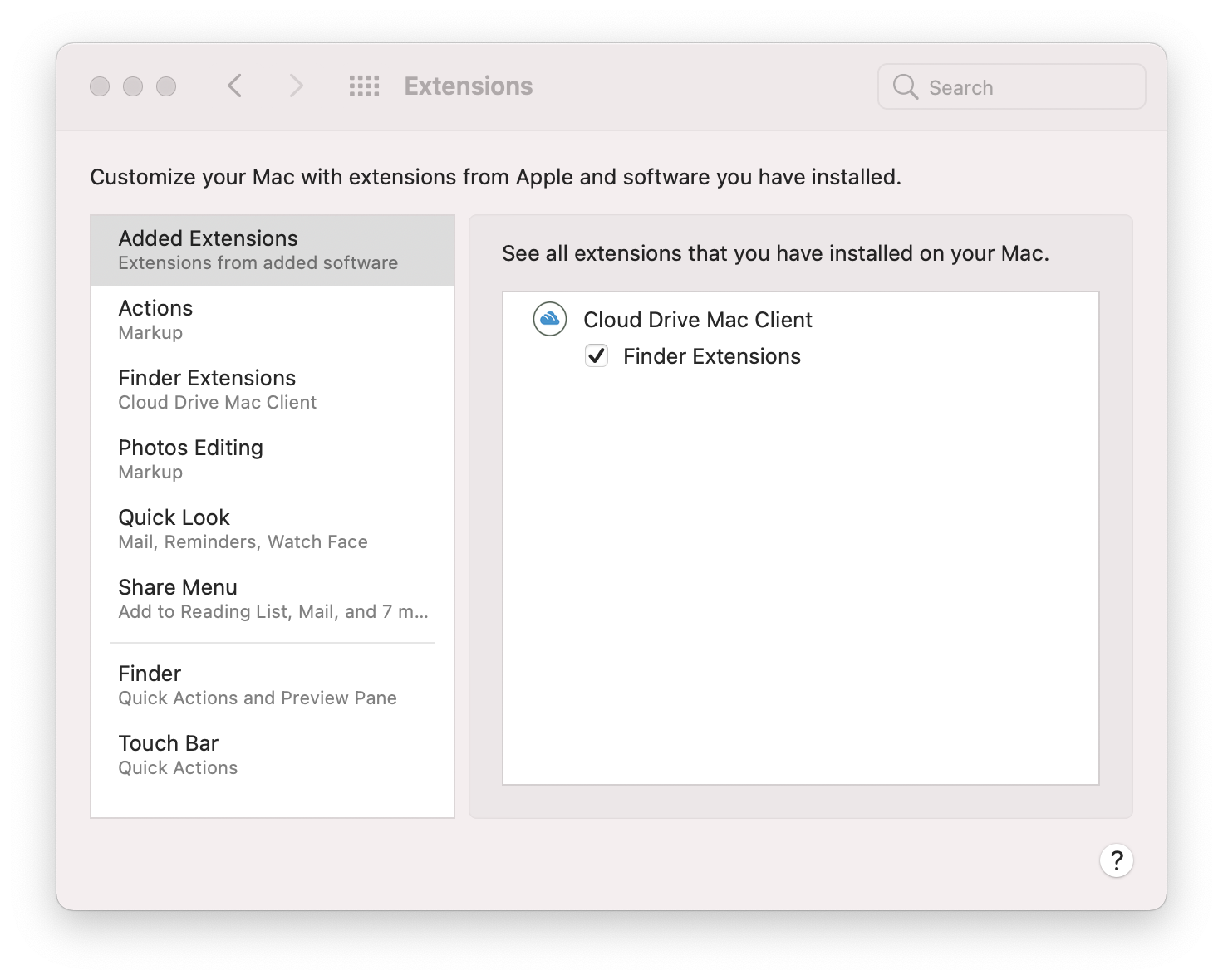 Visit Mac client drive again. Should see icon overlay. Right click any file/folder. Should see Ma client context menu.
Ventura/Sonoma:
macOS Ventura has updated the UI. To enable the finder extension:
Go to System Settings, Privacy & Security. On the right, scroll down and open Extensions.
Under Extensions, select 'Added extensions'
Here, for Cloud Drive Mac Client, enable 'Finder extensions'.
Now, on mac client drive, can see the icon overlay and context menu.