In 2019, CentreStack started offering a paid cloud backup service that you can activate from the partner portal. With this exciting service, you can back up all of your tenants' devices and team folders to the https://backup.centrestack.com cloud. However, the Server Agent software does come with a basic Snapshot Backup feature in case you want to back up specific folders or the output from applications on the file server (such as a database). This feature allows you to create full and incremental backups at regular intervals and automatically sync the backed-up files to the back-end storage of your CentreStack application.
Enabling the Snapshot Backup Option
This option is turned off by default, so in order to use it, you must first enable it from the Tenant Dashboard->Group Policy->Folder & Storage->Attached Folders page. The setting is called "enable snapshot backup for server agent."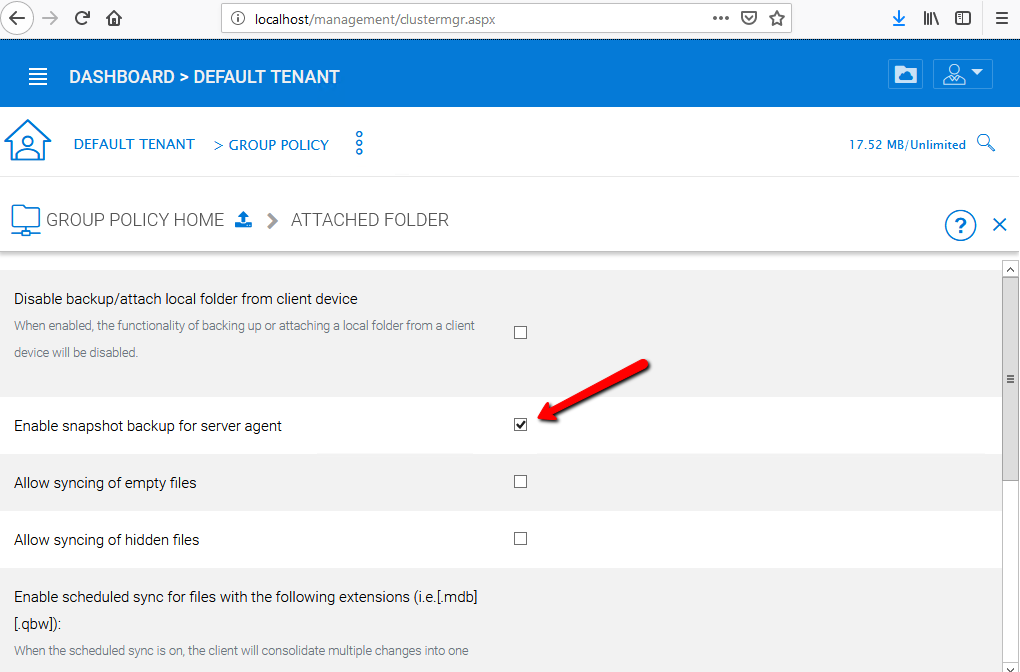 Now open the Server Agent's native console on the file server. Under the Backup Server section you will see a new tab called Snapshot Backups.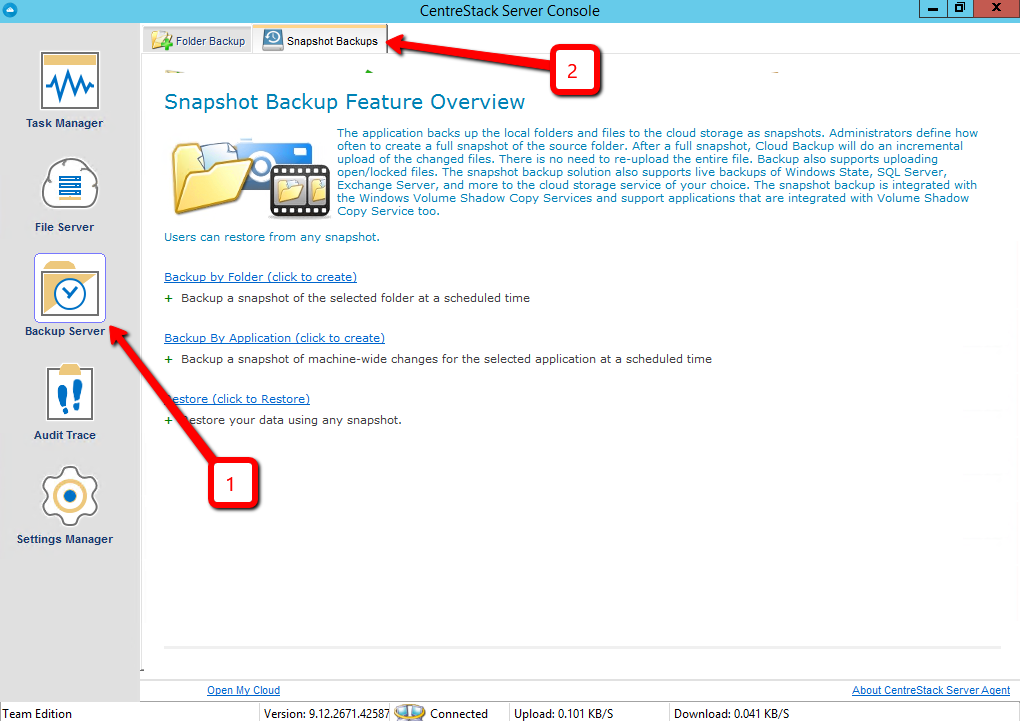 In this example, the Backup by Folder is chosen to create a full snapshot of one or more folders on the file server. Subsequent backups will be incremental.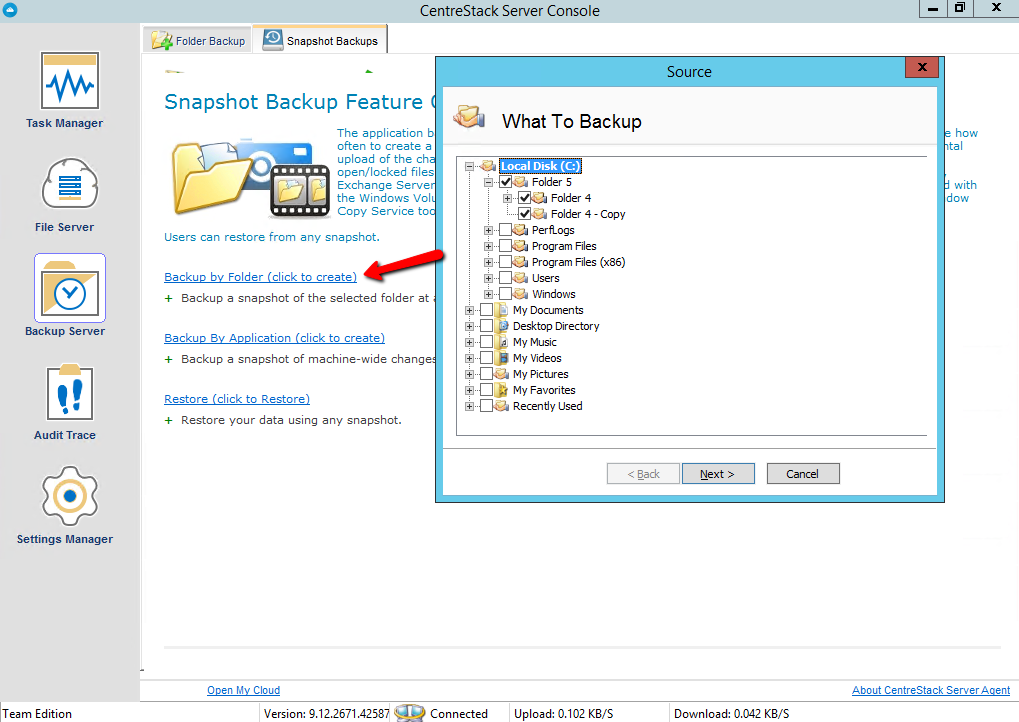 Select a schedule.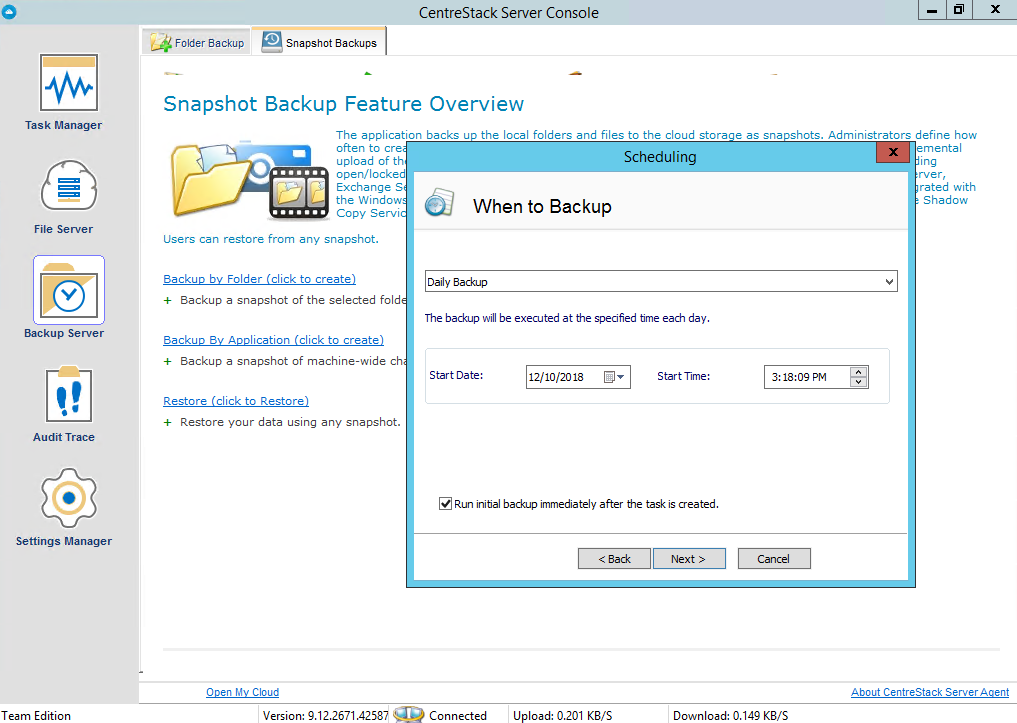 By default, all snapshots are kept indefinitely. You can modify the keep last setting to implement a simple retention policy based on the number of snapshots.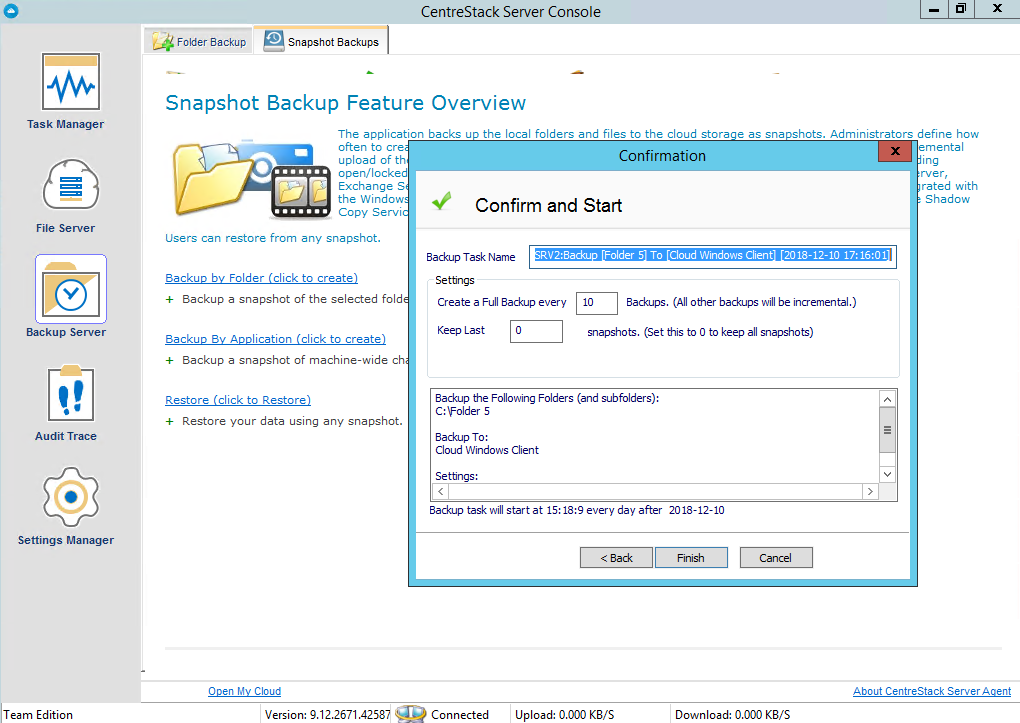 After this step, the backup will be created and synced to the cloud. This process may take a long time depending on how much data you have.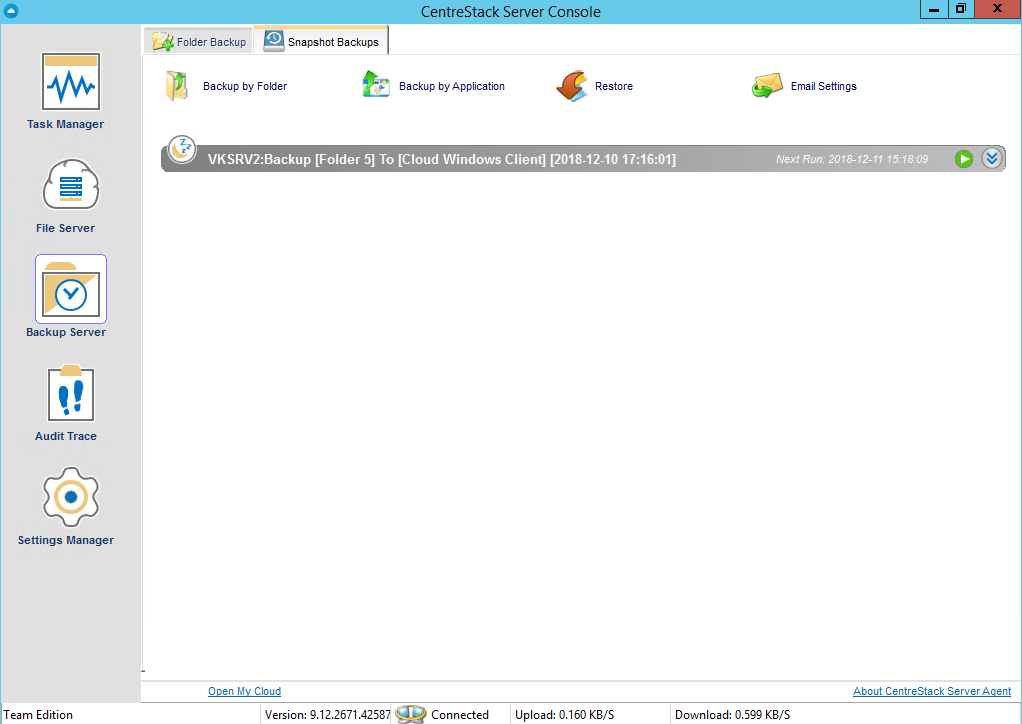 After the backup tasks have finished, you should now have the snapshot in the back-end storage.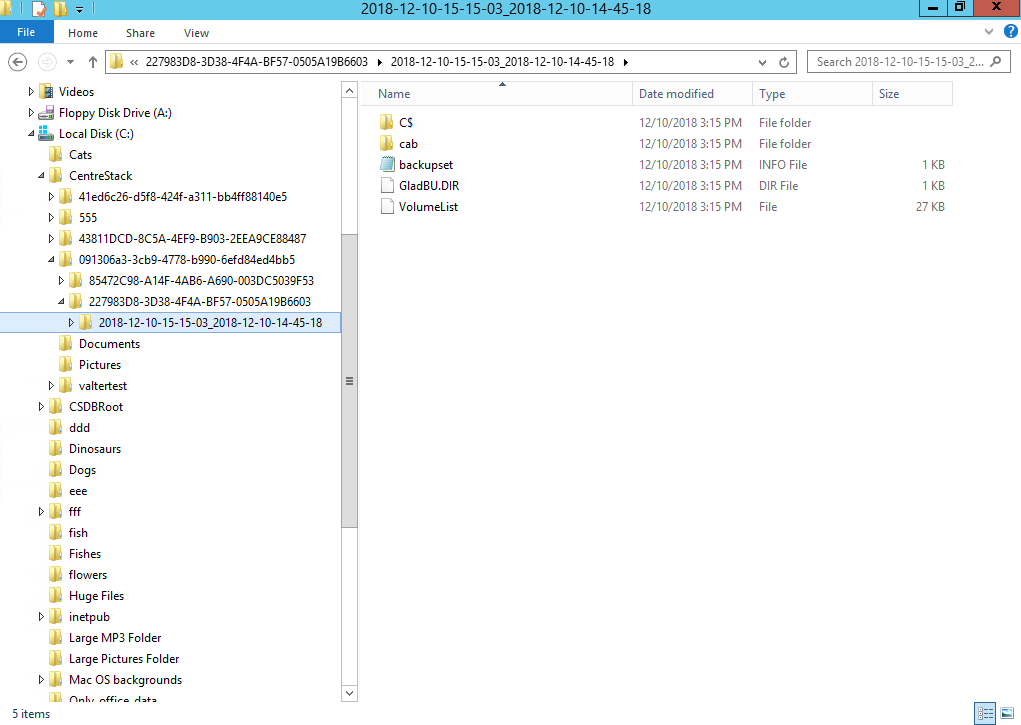 Should you need to restore the backups, you will need to use the Restore button on the server agent. Simply follow the wizard to download and restore the backup.