Windows Client 12.12.570.53288 and later uses new management console. To exclude folder in old windows client, check the article here.
Users can set up an attached local folder/migrate local share to the cloud. It will create a cloud folder and maintain syncing between the local folder/share and the cloud folder.
There are cases where users may not want certain subfolders to be synced to the cloud. In that case, the user can define excluded folder list.
Note: Defining a folder exlusing will prevent from files being synchronized, it will not delete the ones already in the cloud.
1) Open windows client/server agent management console (For Server Agent use Desktop icon/Windows Client launch from System tray.)
2) From the Management Console, go to "Attached Folders" from the left-hand navigation menu.
3) Click the "Excluded Folders "

icon from the top-right-hand side.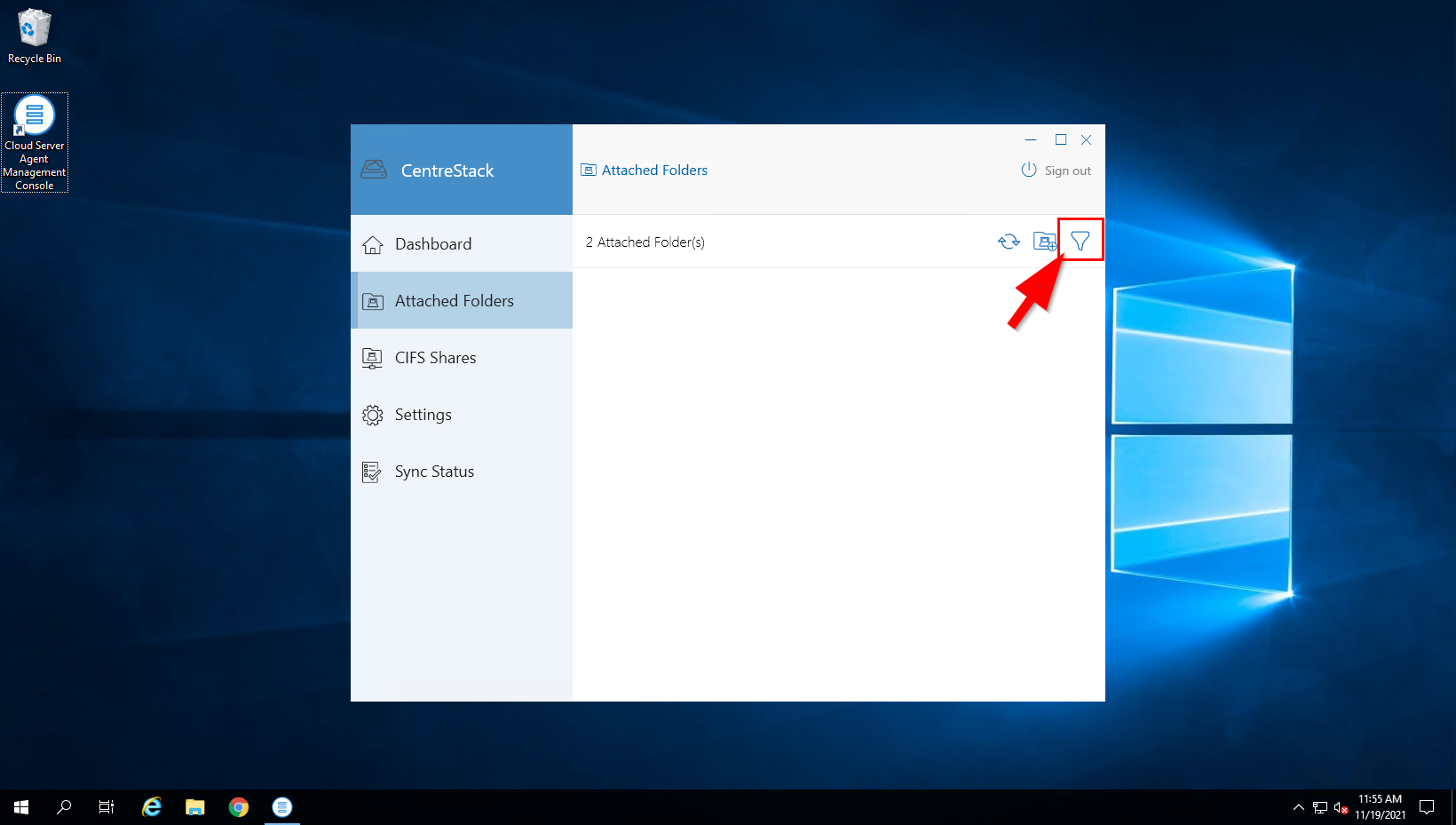 4) Select "Add an Excluded Folder", and select the desired folder from the File Explorer screen.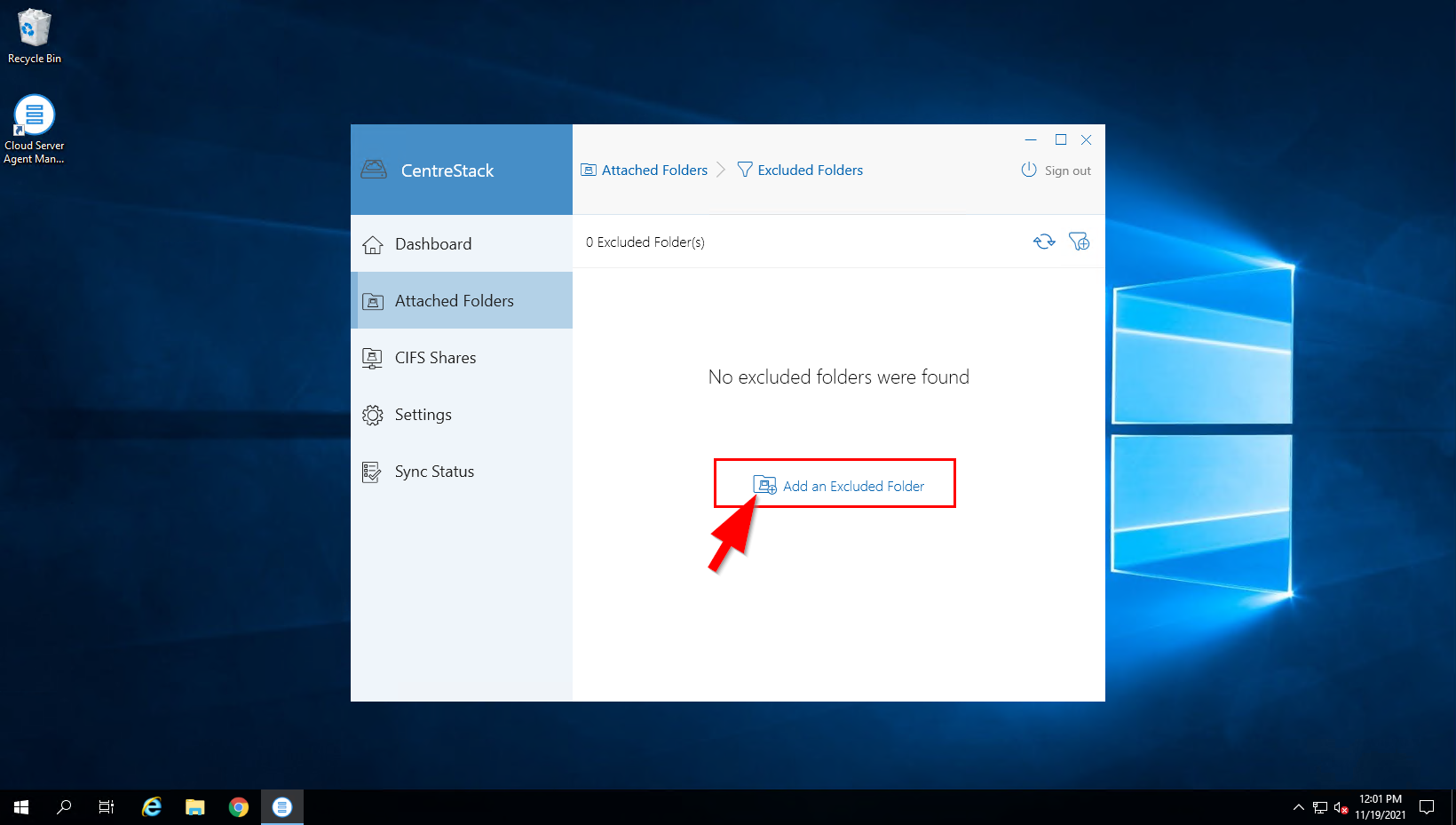 5) We should not see the selected folder path from the Excluded Folders(s) screen.