Futher debugging using WinDbg is as follows:
================================
When GCE is slow (for example, slow to browse web portal), we can use WinDbg to catch thread info on the GCE server side.
Download and install WinDbg (https://go.microsoft.com/fwlink/p/?LinkId=536682); during the installation, select the 'Debugging Tools for Windows' checkbox only. 
Find the corresponding 'SOS.dll' under 'C:\Windows\Microsoft.NET\Framework || Framework64 (based on your OS 32-bit || 64-bit)\ It should be under v4.0.30319 \SOS.dll'. 
Copy 'SOS.dll' to the WinDbg installation folder, together with windbg.exe 'C:\Program Files (x86)\Windows Kits\10\Debuggers\x64 || x86(based on your OS 32-bit || 64-bit)'.
Start WinDbg as Administrator.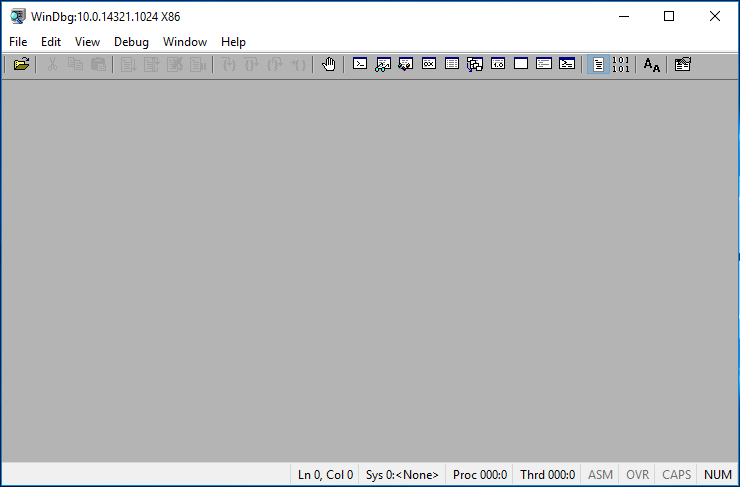 If you have corresponding pdb file, go to 'File' -> 'Symbol File Path', to define the pdb file path.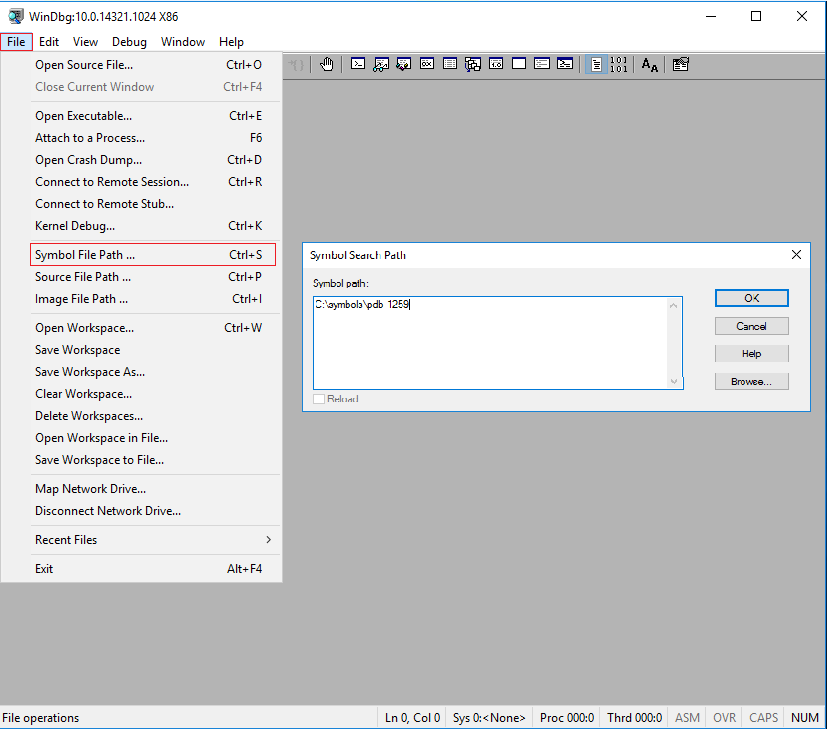 Press F6 to attach to the process. Find 'w3wp.exe' running as user 'namespace'.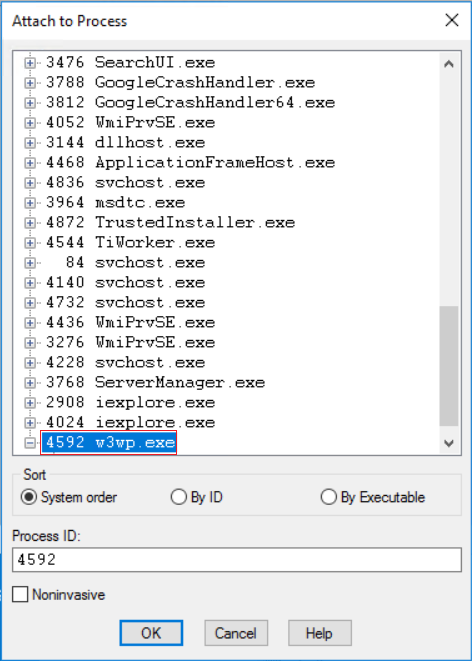 Type 'g' to continue. The command line field will show '*BUSY* Debuggee is running…'.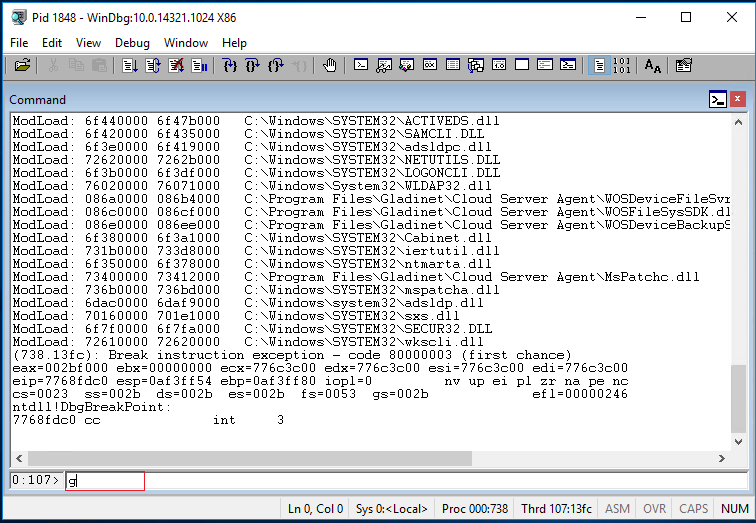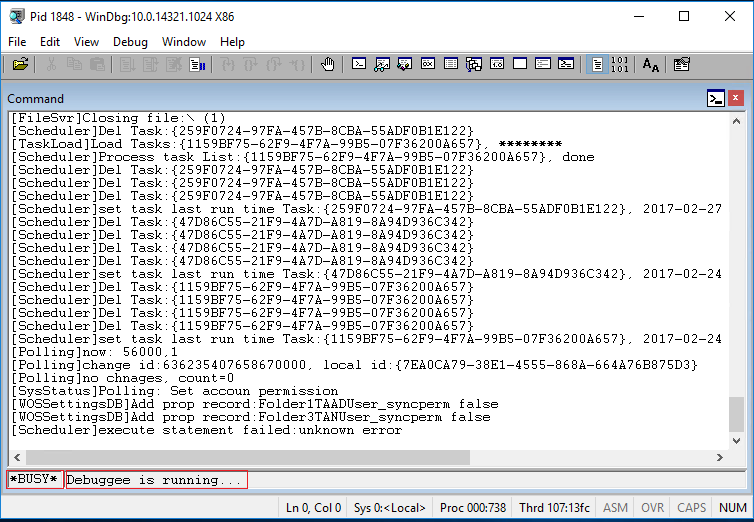 Run the operation which causes GCE to be slow.
When the system is slow, go to WinDbg and select 'Debug' -> 'Break', to break in.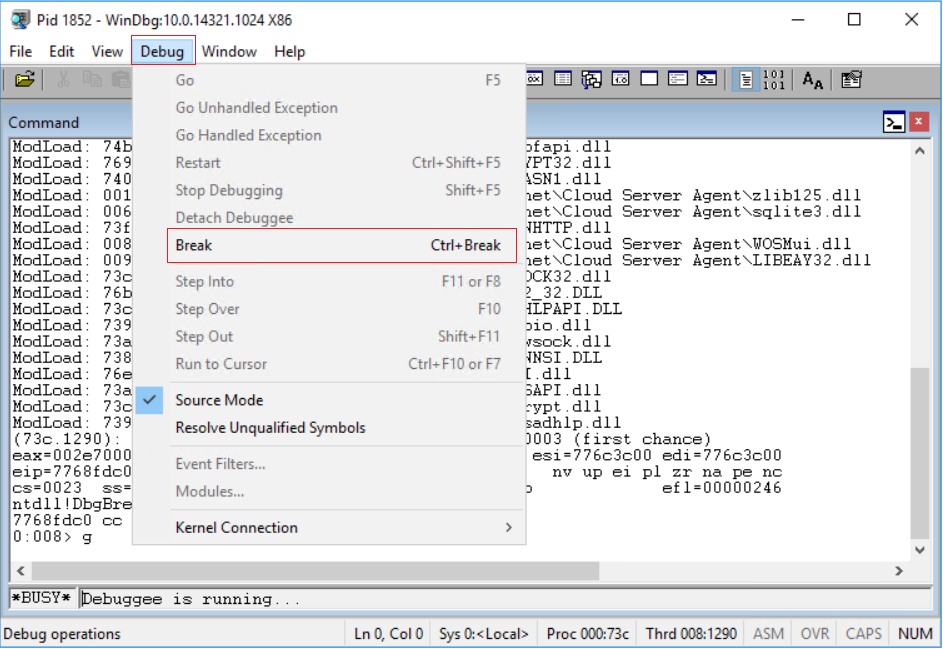 Type '.load SOS.dll', then '~*e!ClrStack' to collect thread info. Save the output in WinDbg.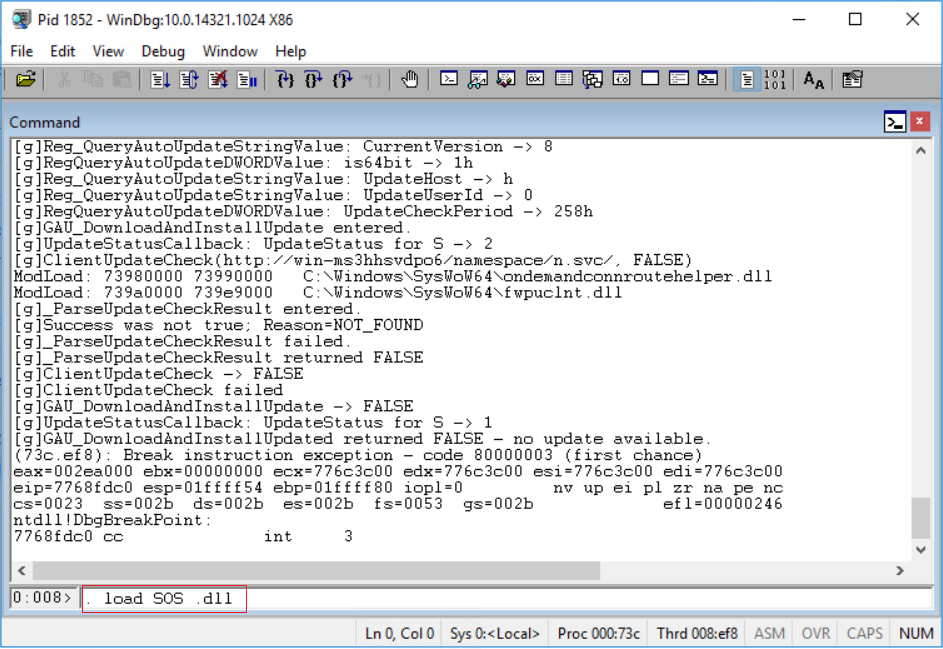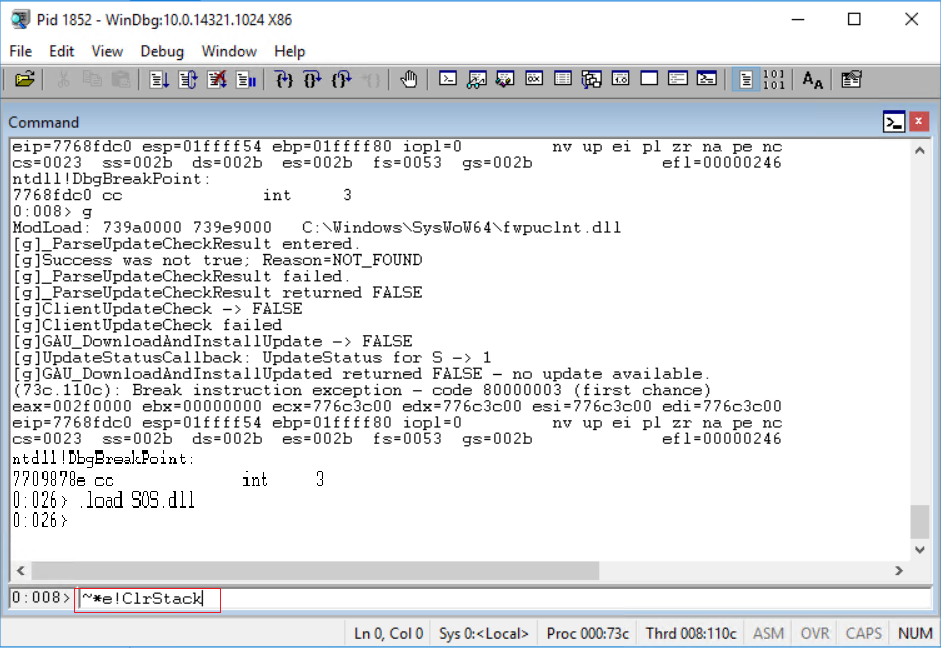 Click 'Debug' -> 'Detach Debuggee', to detach WinDbg.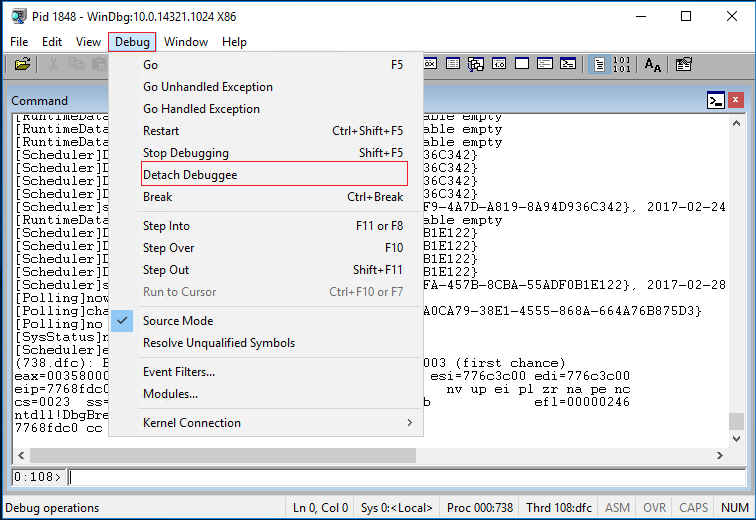 Send the saved output to Gladinet support.