When a crash occurs on Windows Client or Server Agent, use WinDbg to catch(capture) the call stack.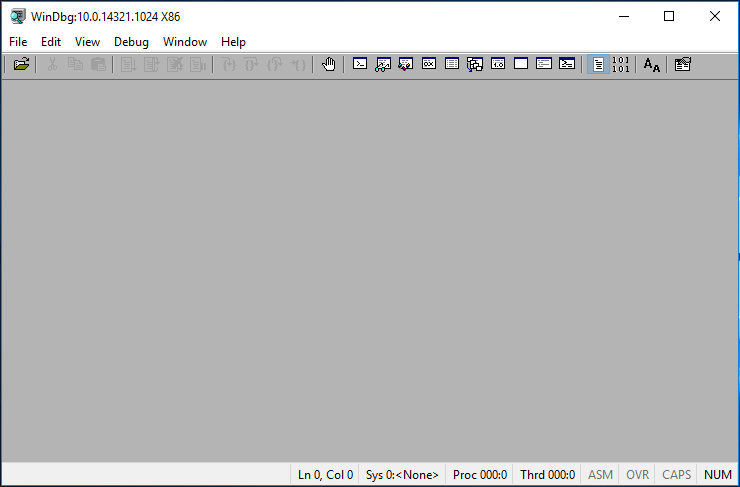 If you have corresponding pdb file, go to 'File' -> 'Symbol File Path', to define the pdb file path.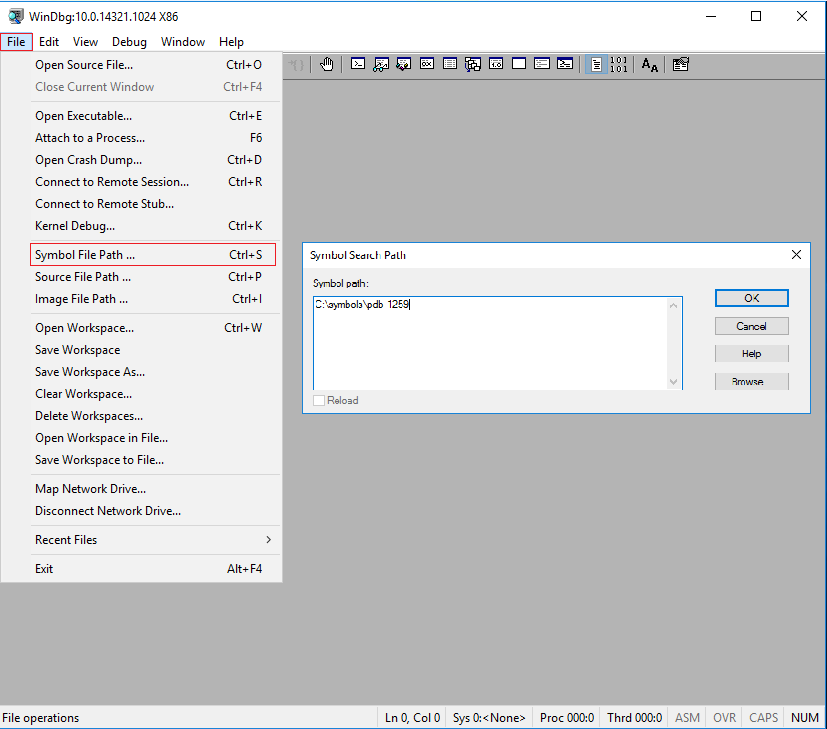 In windbg, go to File, Open Executable. Go to the windows client installation folder and select 'CoDesktopClient.exe'. Type '/child' as Arguments. Click 'Open', to launch the windows client in windbg.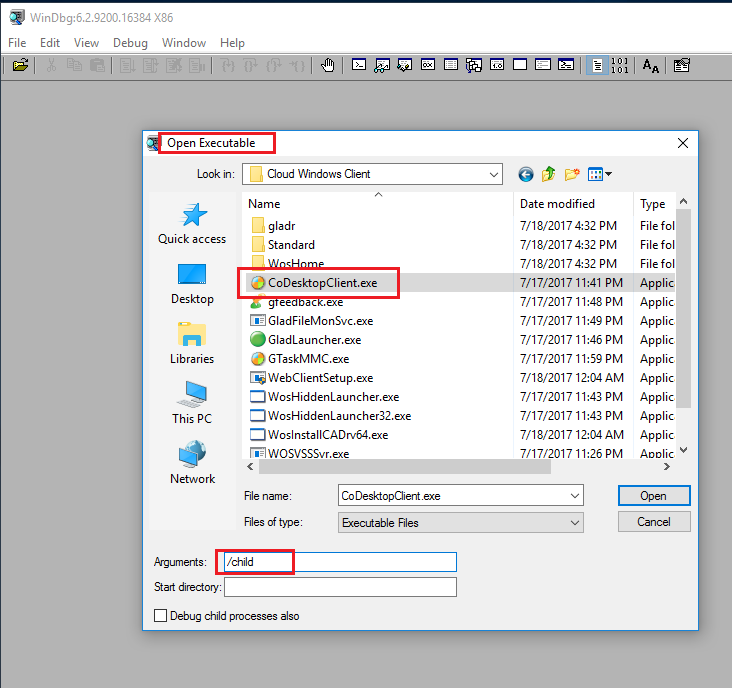 In windbg, press F6, select the process 'GladGroupSvc.exe' and click 'OK'. It will attach windbg to the process.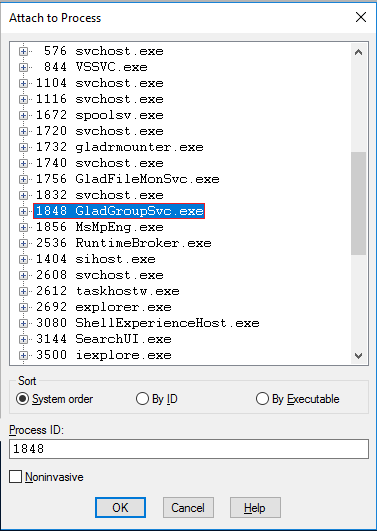 Type 'g' to continue. The command line field will show '*BUSY* Debuggee is running…'.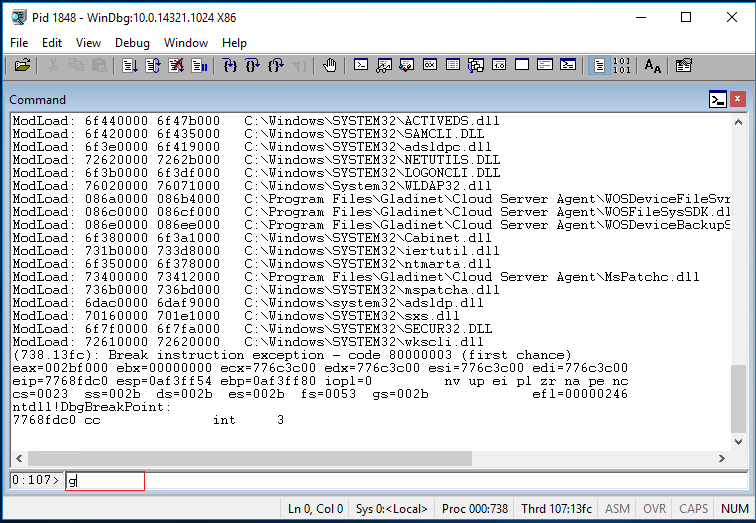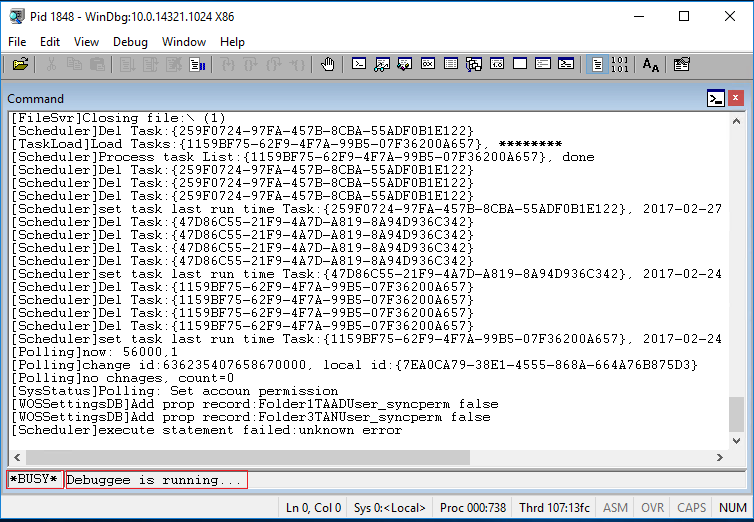 If the windows client/server agent crashes, it will crash in WinDbg. You'll see the command line is ready to take command, to analyze the crash.
Type 'kb' first, then '~*kb', to get thread info. Save the output.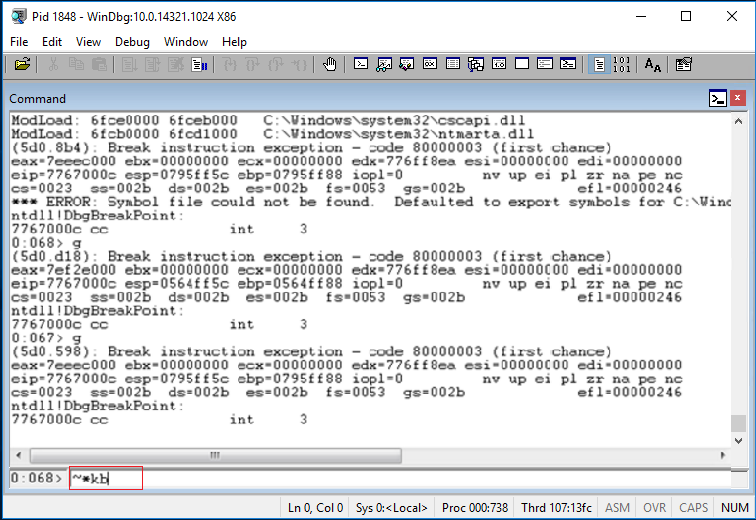 Type '.dump /ma c:\temp\crash.dmp', to create dump. The dump file will be created under c:\temp. If the folder doesn't exist, please change the path. Zip the dump file and keep it, in case we need to retrieve more info from the dump.
Click 'Debug' -> 'Detach Debuggee', to detach WinDbg.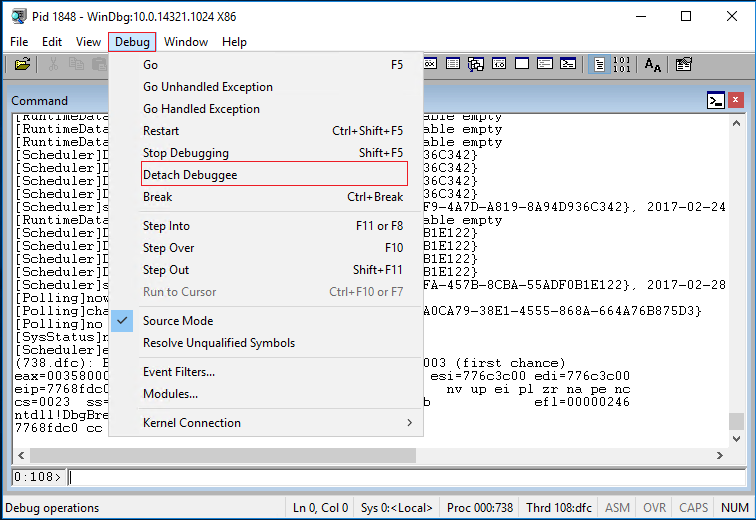 Send the saved output to Gladinet support.