There are different ways to enable trace. Choose one which is convenient.
1. Windows Client Systray menu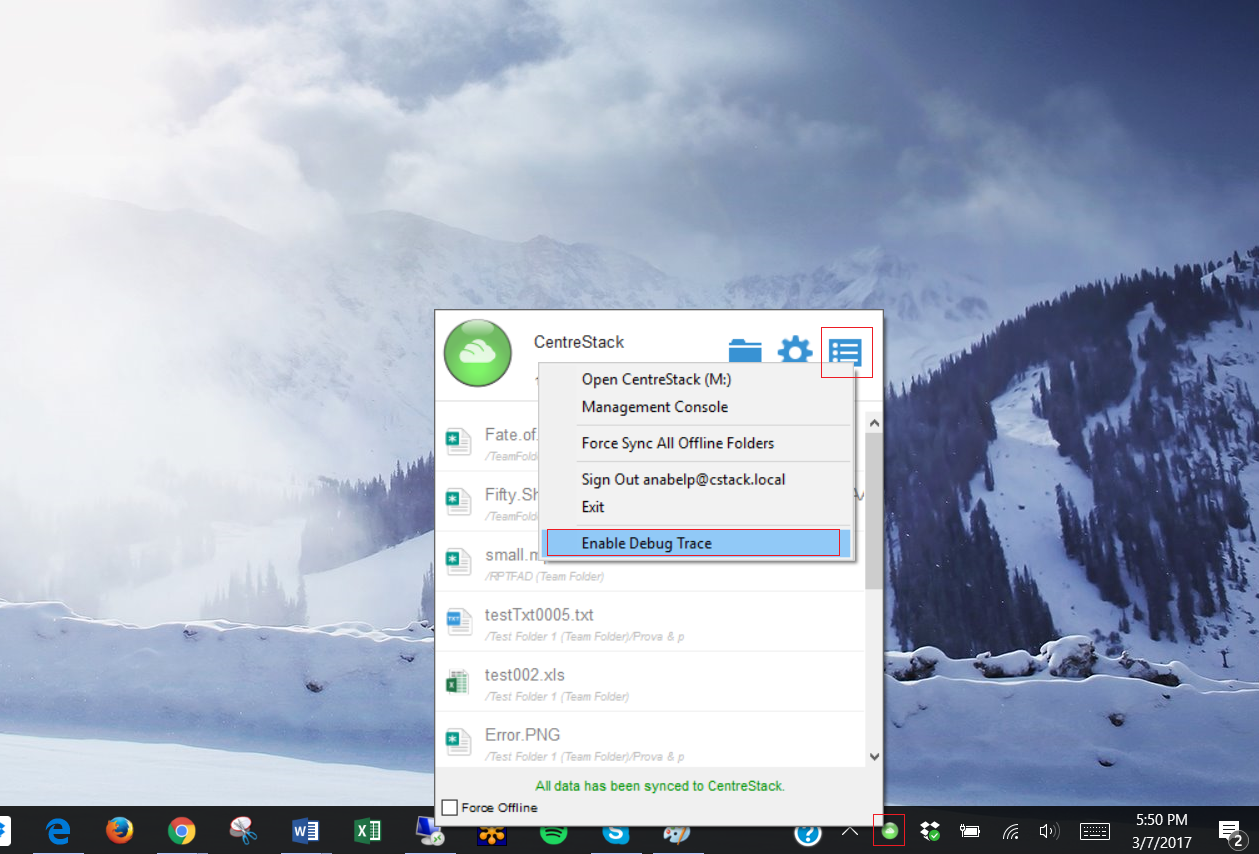 2. Management Console in Web Portal
Log in Web Portal, in the Icon Menu at top right go to Settings \ My Devices \ Device Info \ Diagnostic, check the option 'Enable Tracing'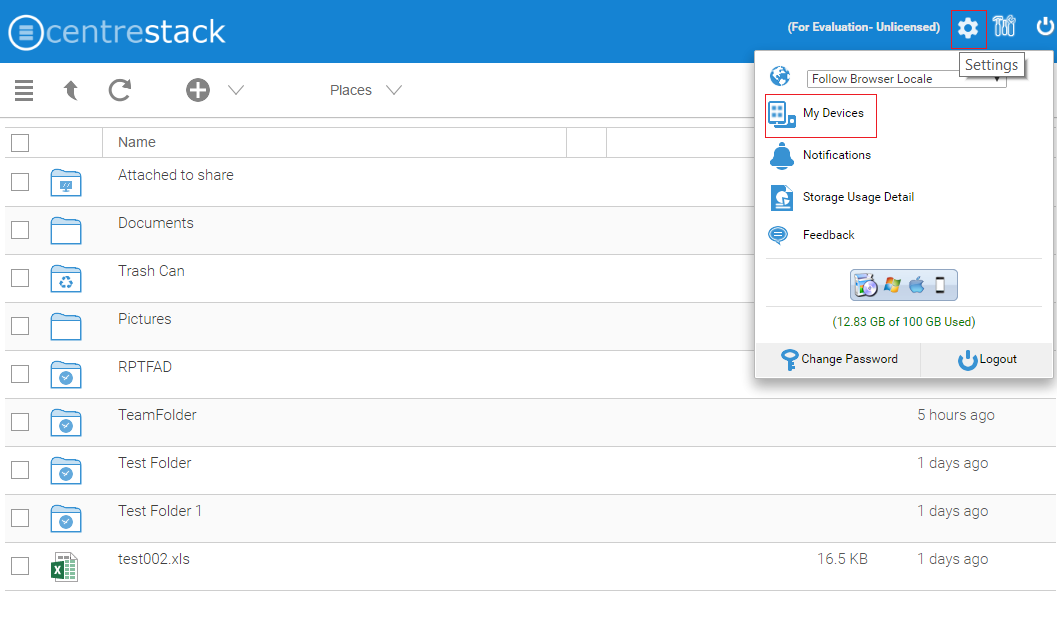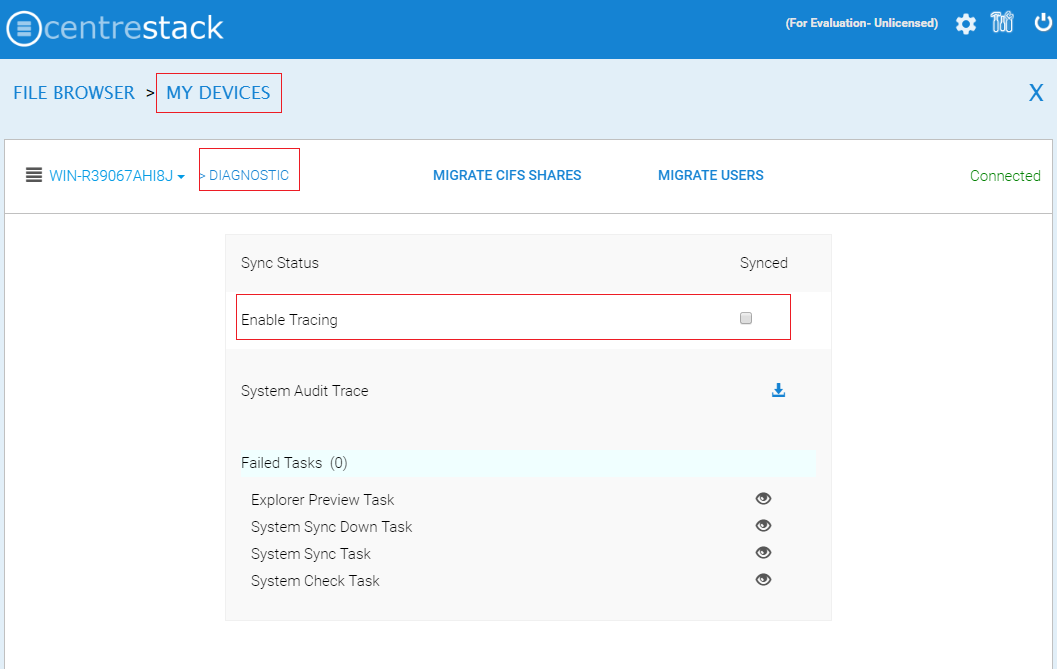 3. Native Management Console
In Settings Manager \ Settings; expand 'Trace' group. Set 'Trace Level' to 101.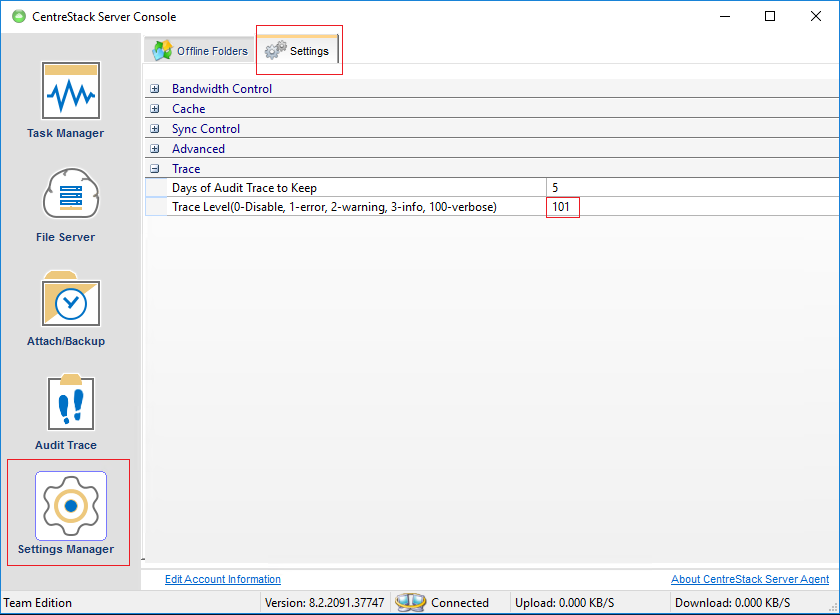 4. Using Registry