There are different ways to enable trace. Choose one which is convenient.
1. Windows Client Systray menu
click Systray icon to open systray menu. Click the 3 vertical dot on top right corner and click 'Enable Debug Trace'.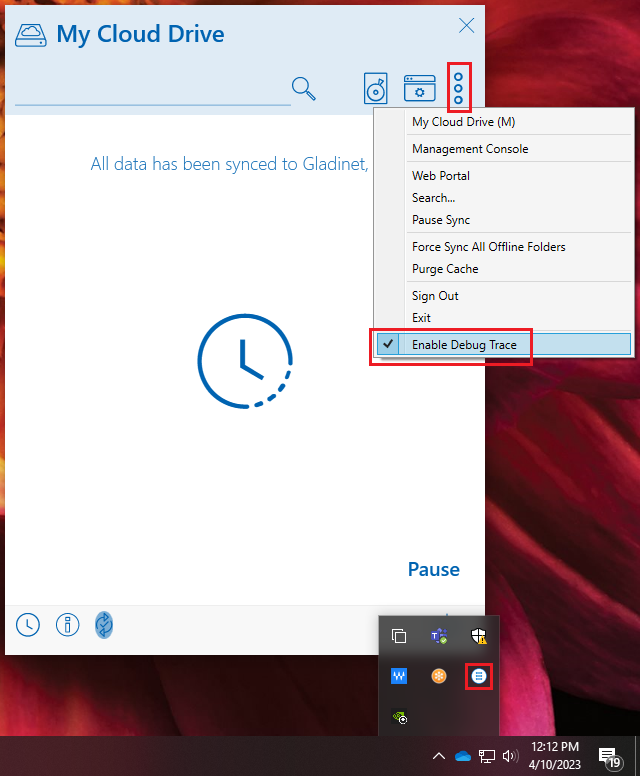 2. Management Console in Web Portal
Log into the Web Portal, in the User's Menu icon at the top right go to 'My Devices'.
Click on the 'View Detail' icon of the specific Device
Windows client management console will not always connect to the server. If it is Disconnected, click 'Connect', to connect to the management console.
Once the web based management console is Connected, go to the Diagnostic tab and 'Enable Tracing'
 3. Native Management Console
Start Windows Client Management Console from Systray menu.
In Settings, expand the 'Diagnostics' group. Set 'Trace Level' to Log all.
4. Using Registry