Sometime in early 2021, Adobe released an Adobe Acrobat Reader DC update that disrupts some users of the CentreStack Windows Client. This article is applicable to you if you are getting one of the following error messages when attempting to open a PDF file from the Windows Client mounted drive.
1-There was an error opening this document. Access Denied.

2-Nothing happens when you open a file from your local folder using the Adobe Reader DC and try to save it to the cloud drive.
Solution
To fix the problem on Adobe Acrobat Reader DC version 2021 and above, please go to the Edit->Preferences->Security (Enhanced) page and uncheck the setting that says "Enable the protected mode at startup" under the Sandbox Protections heading.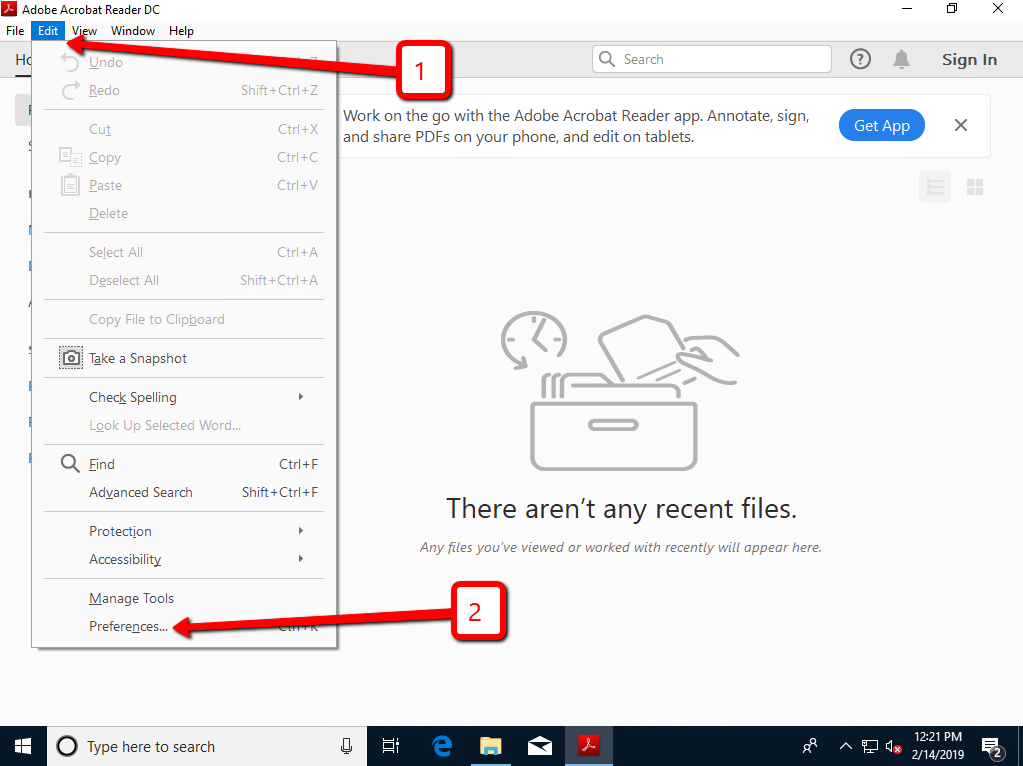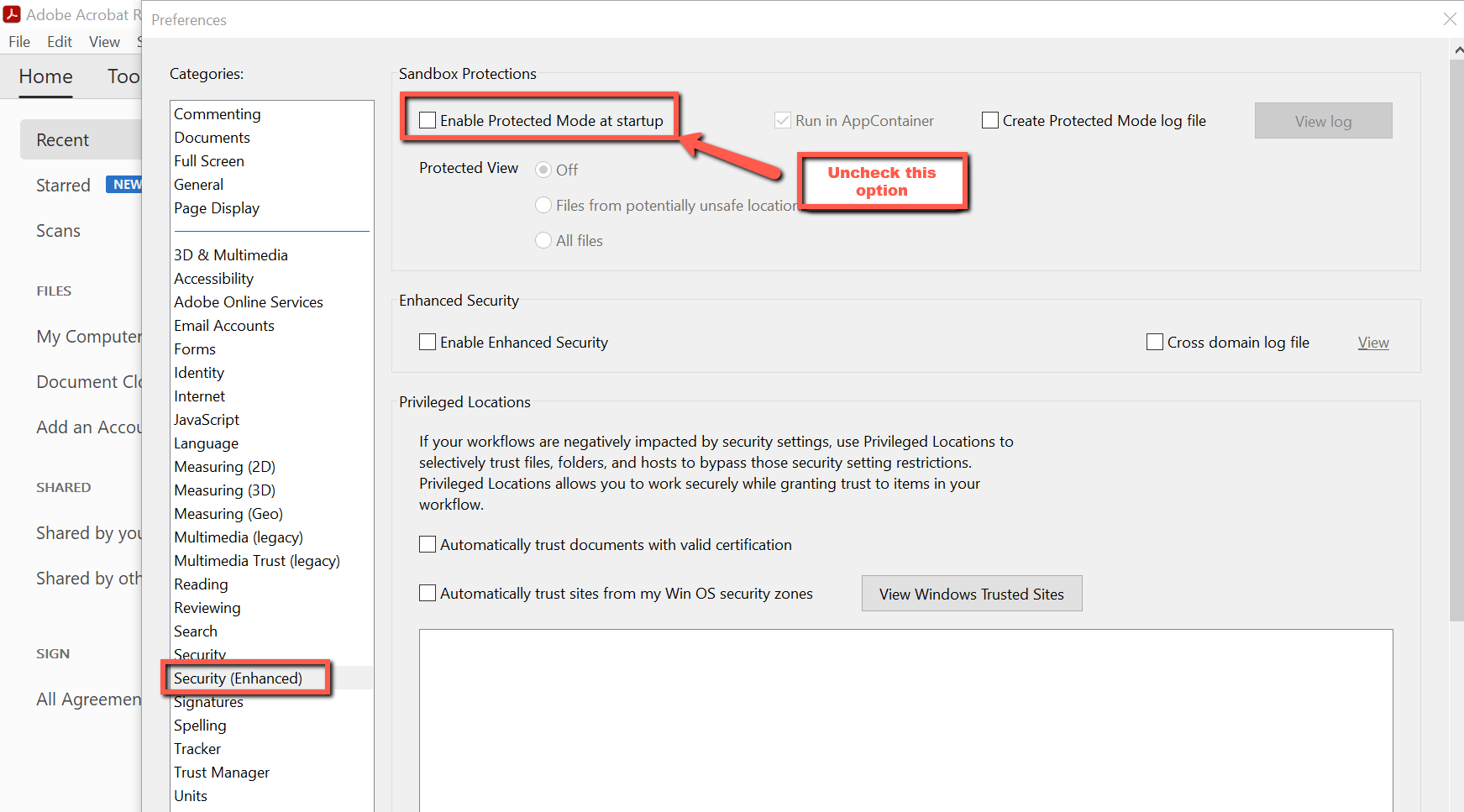 After that, close Adobe Acrobat Reader.
Now you can open pdf file in windows client drive in Acrobat Reader DC, or save opened pdf file to windows client drive.